Reports
The save Royal Glamorgan A&E (SRGAE) campaign, which was initiated by the People's Assembly RCT/Bridgend group, has had a tremendous victory Read more »
---
Sandra Daniels and Bob Williams-Findlay from West Midlands Left Unity have issued this statement on behalf of Disabled Members. Read more »
---
Trade union members, peace campaigners and politicians joined pensioners and families from across Britain Read more »
---
South London public meeting where Richard Farnos spoke on the gig economy and Ian Townson Chair of UNITE Community Lambeth & Southwark spoke on the campaign for the Picturehouse workers. Read more »
---
The newly formed, South Yorkshire and Bassetlaw NHS Action Group (SYBNAG) is appealing for support Read more »
---
Bob Whitehead reports Read more »
---
Support the Guards and oppose cuts that put lives at risk, says Nick Jones from Leeds Left Unity Read more »
---
Richard Farnos reports Read more »
---
On Friday 28 April, almost 100 activists and veterans gathered at the Unite the Union London headquarters to remember the events 50 years ago when Greek democracy was again overturned by a ruthless military junta. Read more »
---
Stuart King reports on the recent Lambeth Library occupation In mid April, shortly after a 10-day occupation of the Carnegie library in Lambeth, the first cracks appeared in the monolithic Progress run council in Lambeth. Councillor Rachel Heywood issued an open letter entitled "Why I broke ranks" referring to the fact that she marched with […] Read more »
---
Left Unity is active in movements and campaigns across the left, working to create an alternative to the main political parties.
About Left Unity Read our manifesto

Left Unity is a member of the European Left Party.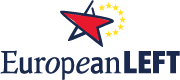 Read the European Left Manifesto
ACTIVIST CALENDAR
Events and protests from around the movement, and local Left Unity meetings.
Reclaim Social Care: zoom meeting on Thursday 24th September

Join RSC's regular meeting from 3pm to 5pm.
For registration details email reclaimsocialcare@gmail.com
GET UPDATES
Sign up to the Left Unity email newsletter.
CAMPAIGNING MATERIALS
Get the latest Left Unity resources.