Britain is not and has never been destroyed by the 'invasion' of 'aliens' despite the arrival of groups of migrants being subject of such scary propaganda.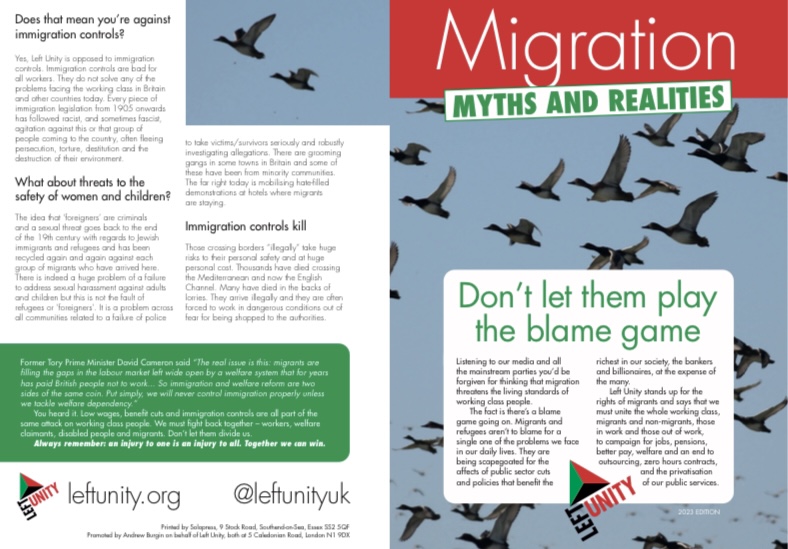 Click to view or download leaflet (PDF).
Order printed copies:
Materials are free, but we ask for a donation to cover postage (suggested donation is £3 for smaller orders and £5 for larger ones). Please email office@leftunity.org with your order and mailing address.