Cost of living, public services, climate, migration and policing. We are in the midst of a full-scale offensive by the ruling class, and the Labour Party are in on it. Read why we must bank on left unity and make the rich pay .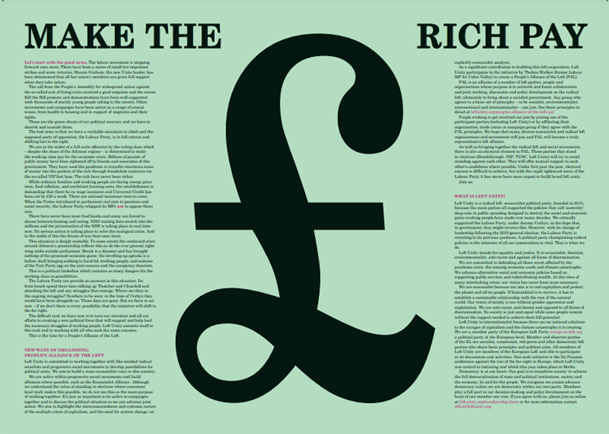 Click to view broadsheet (PDF).
Order printed copies:
Materials are free, but we ask for a donation to cover postage (suggested donation is £3 for smaller orders and £5 for larger ones). Please email office@leftunity.org with your order and mailing address.