SOS NHS Leeds Day of Action
On Saturday 28 January, Leeds marched for the NHS. Many of our members joined with Left Unity NHS EMERGENCY placards. BBC Look North covered the rally.
---
Left Unity is active in movements and campaigns across the left, working to create an alternative to the main political parties.
About Left Unity Read our manifesto

Left Unity is a member of the European Left Party.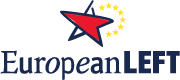 Read the European Left Manifesto
ACTIVIST CALENDAR
Events and protests from around the movement, and local Left Unity meetings.

ongoing
Just Stop Oil – Slow Marches
Slow marches are still legal (so LOW RISK of arrest), and are extremely effective. The plan is to keep up the pressure on this ecocidal government to stop all new fossil fuel licences.
Wednesday 27th September at 7pm Left Unity trade union meeting

Meet Stuart Irving from the grassroots National Supply Teachers Network at our online public meeting. More details here

GET UPDATES
Sign up to the Left Unity email newsletter.
CAMPAIGNING MATERIALS
Get the latest Left Unity resources.