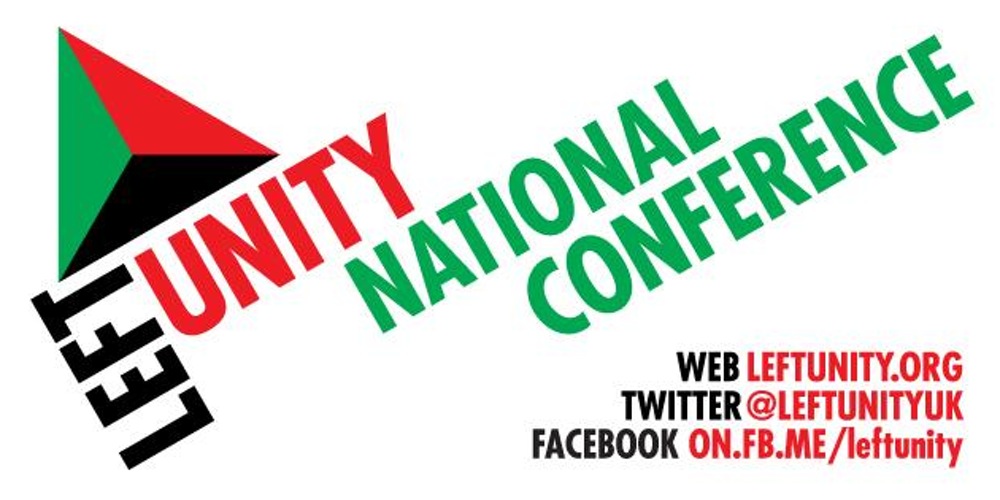 Details for Left Unity's 2016 National Conference are now available. It will be held in Liverpool at the Quaker Meeting House, 22 School Lane. Saturday 29 October, 11.00-18.00 Sunday 30 October, 12.00-16.00 On the Saturday members will be discussing a range of policy motions to guide our political work for the coming year. There will be debates […] Read more »
---
Left Unity condemns the position advanced in today's Fabian Society report calling for the Labour party to back an end to free movement. It wrongly states that EU migrants are responsible for downward pressure on wages and reductions in living standards. This is not true. Reports show that immigration is a net contributor to the […] Read more »
Discussion & Debate
Left Unity's 2016 National Conference will be held on Saturday 29th October in Liverpool. Sunday 30th will be an open conference day of themed workshops and discussions. Further details will be published as they become available. Our National Council has agreed the following pre-conference timetable: 18 July:                        Pre-conference discussion period begins 16 September:          […] Read more »
By Stuart King Winifred Knights is a little recognised woman artist who was working in the early twentieth century. This lack of recognition is something this exhibition seeks to change by bringing together a major collection of her paintings. Her talent can be seen early on with a number of fine drawings from the age of […] Read more »
Stuart King writes Finally Angela Eagle has announced she will stand against Jeremy Corbyn for the leadership of the Labour Party. Only ten months after Jeremy was elected by nearly 60% of the party, with over a quarter a million votes, the LP is plunged into another election contest. This should come as no surprise […] Read more »
Steve Lytton writes from France Whatever has happened to the British – a people whose reputation lies in part on a solid belief in fairness and in the determination to fight for a seemingly lost cause, despite all the odds, because it is right, decent and proper? Though it sickens me to admit it – […] Read more »
---
Local reports
Stuart King reports on the recent Lambeth Library occupation In mid April, shortly after a 10-day occupation of the Carnegie library in Lambeth, the first cracks appeared in the monolithic Progress run council in Lambeth. Councillor Rachel Heywood issued an open letter entitled "Why I broke ranks" referring to the fact that she marched with […] Read more »
Stuart King gives us a first hand account of the on-going occupation of the Carnegie library in Lambeth. The local council want ot close the library and re-open it with a private gym. DAY 3  – SATURDAY The occupation gives an interview with London Live TV at 9.00am. We got a mention in the Bookseller. […] Read more »
Stuart King reports from the occupation of the Carnegie Library in Lambeth which faced imminent closure by the local council. Lambeth council had planned to lock the doors of Carnegie Library to the public at 6.00.pm on Thursday night. Instead library users refused to leave and vowed to keep the library in the hands of […] Read more »
Inbar Tamari reports from NUT conference In the last two days of conference the union debates and reached important decisions regarding funding education and implementing policies in and out of the union. Inclusion and funding Conference noted how changes in government led to inclusion from being the norm for educating learners with special educational needs […] Read more »
Left Unity is active in movements and campaigns across the left, working to create an alternative to the main political parties.
About Left Unity Read our manifesto
ACTIVIST CALENDAR
Events and protests from around the movement, and local Left Unity meetings.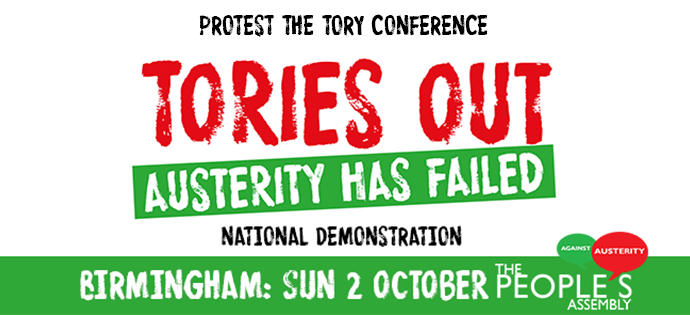 1-2 Oct
Protest the Tory Party Conference
The People's Assembly are holding a major conference and a national demonstration in Birmingham, to demand an alternative to 'Austerity Britain'.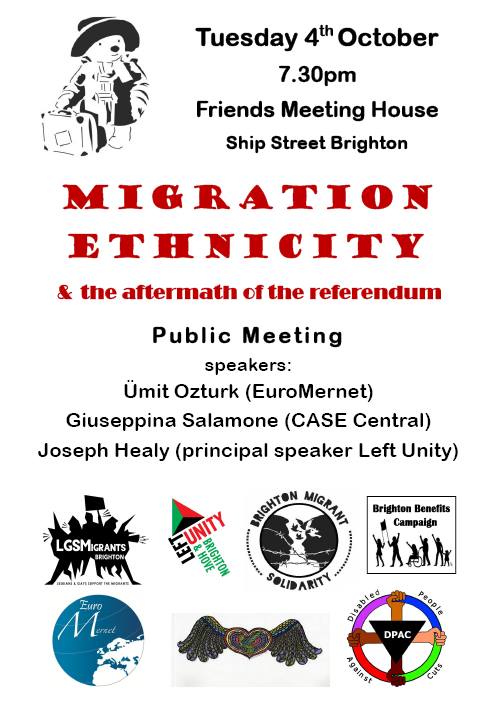 Tues 4 Oct, 19.30
Migration, Ethnicity and the Aftermath of the Referendum
Public meeting in Brighton, with speaker from Left Unity, EuroMernet and CASE Central.
Friends meeting house, Ship St, Brighton.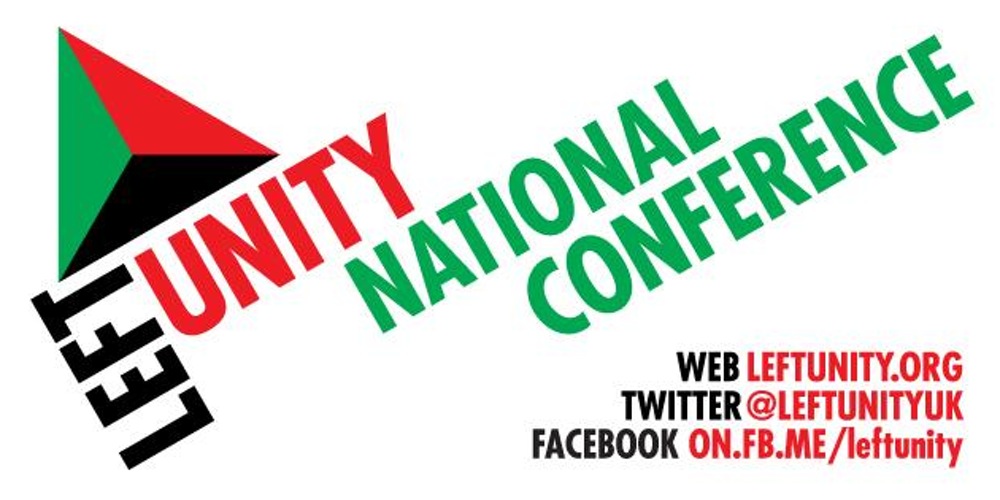 29-30 Oct, 11.00
Left Unity National Conference, Liverpool
On Saturday members will discuss and vote on a range of policy motions to guide our political work for the coming year. On Sunday there will be open discussion and a variety of workshops.
GET UPDATES
Sign up to the Left Unity email newsletter.
CAMPAIGNING MATERIALS
Get the latest Left Unity resources.