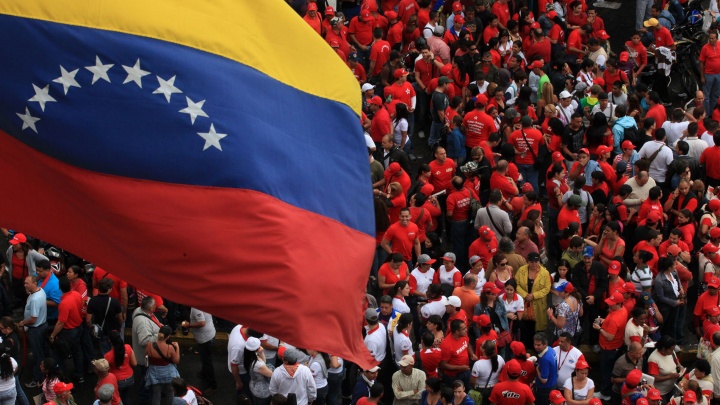 Left Unity condemns the violent coup attempts in Venezuela and welcomes the solidarity being shown around the world by democratic and progressive forces. Read more »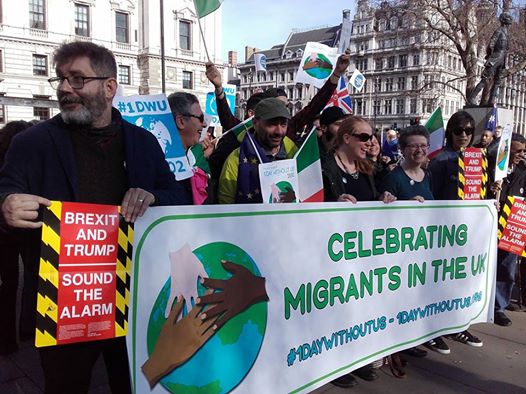 Migrants are net contributors to society. All serious economic research has shown that migrants make a substantial net contribution to the British economy. Read more »
---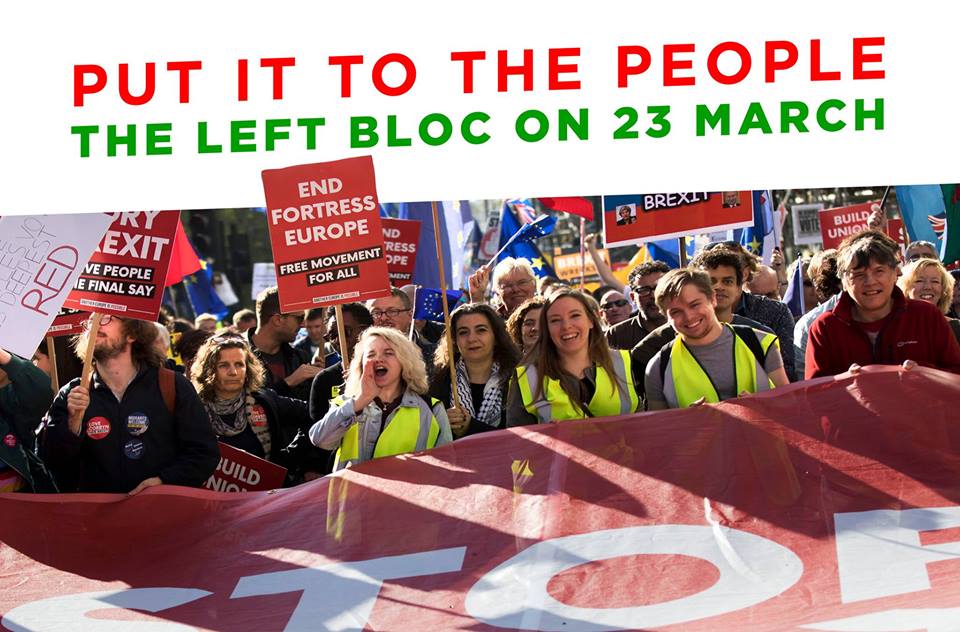 On 23 March 2019, hundreds of thousands of people marched in London to demand a ratification vote before leaving the European Union. Left Unity was an official supporter of the Left Bloc Read more »
Discussion & Debate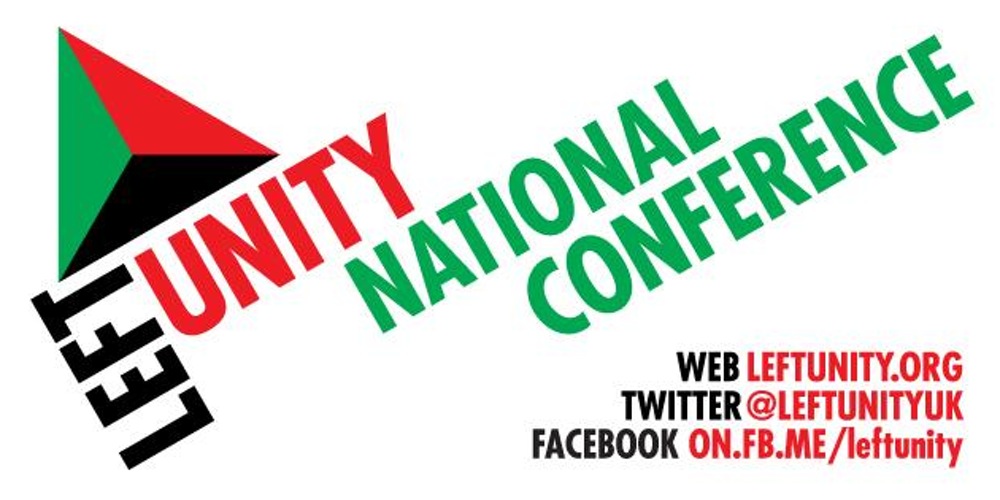 Left Unity's annual national conference will take place in Liverpool on Saturday 29th June, Read more »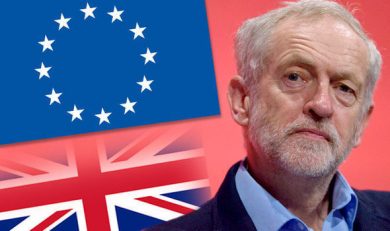 In 12 weeks on 29 March 2019 the UK will leave the EU unless the article 50 notice is withdrawn or delayed, writes Len Arthur.  Read more »
---
Local reports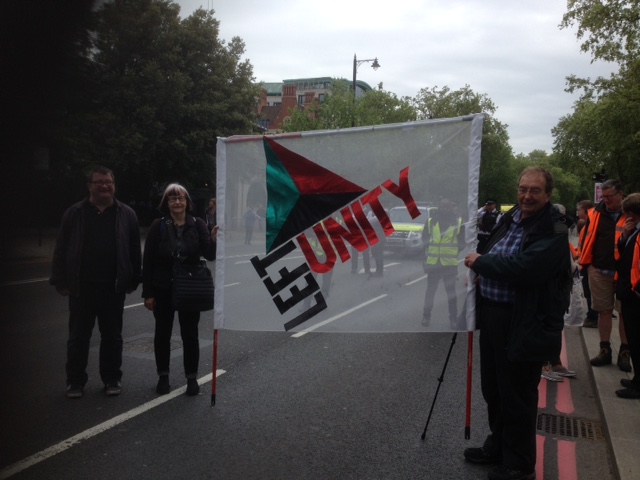 Trade union members, peace campaigners and politicians joined pensioners and families from across Britain Read more »
South London public meeting where Richard Farnos spoke on the gig economy and Ian Townson Chair of UNITE Community Lambeth & Southwark spoke on the campaign for the Picturehouse workers. Read more »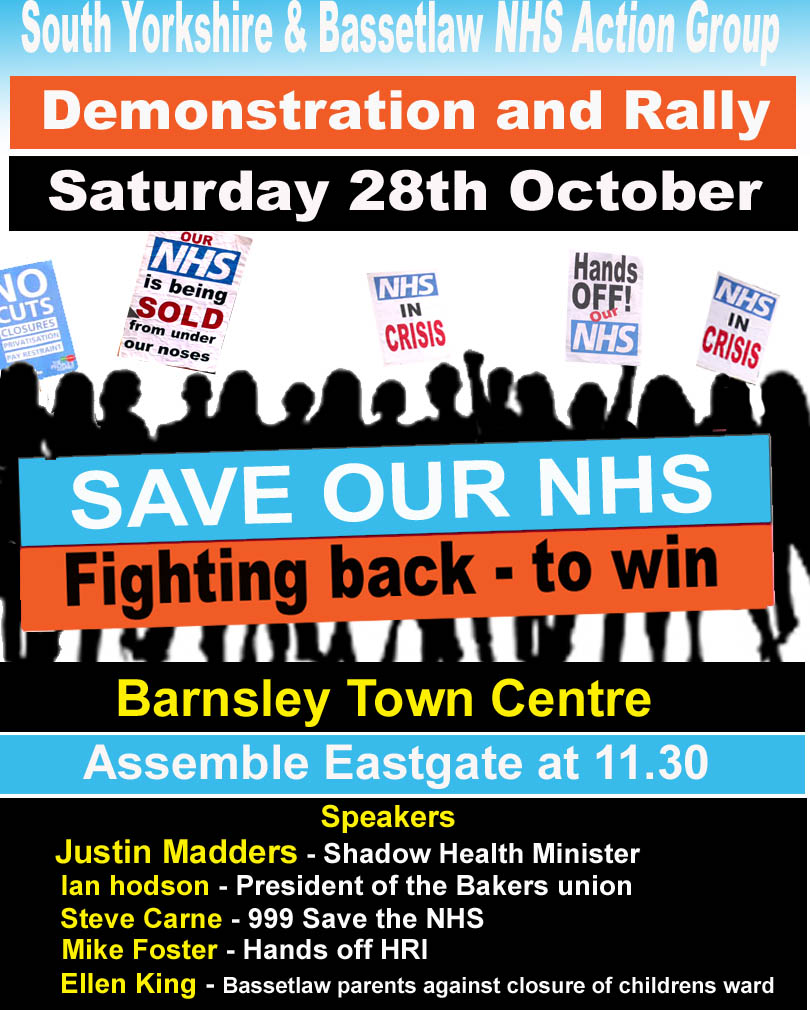 The newly formed, South Yorkshire and Bassetlaw NHS Action Group (SYBNAG) is appealing for support Read more »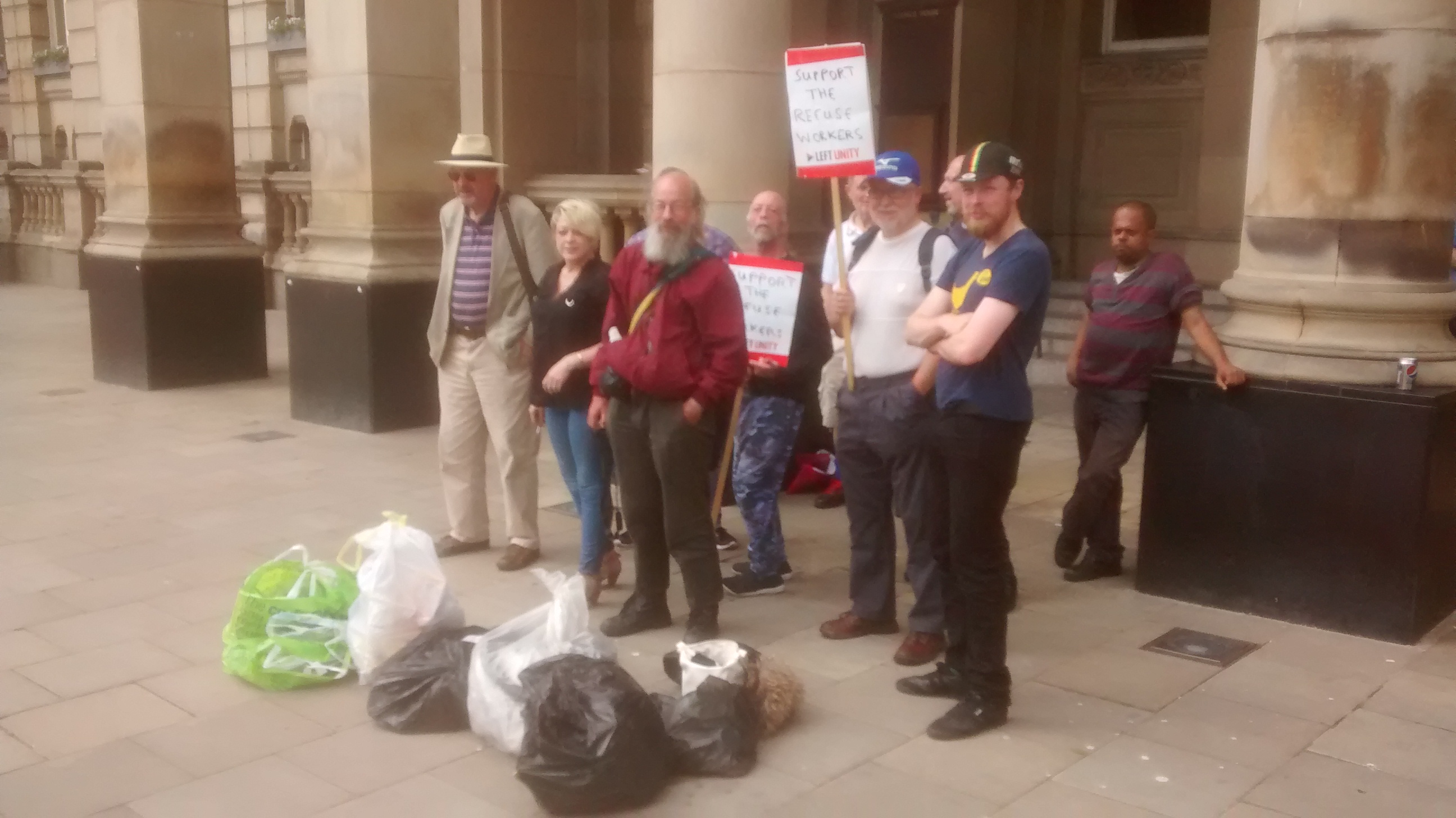 Bob Whitehead reports Read more »
Left Unity is active in movements and campaigns across the left, working to create an alternative to the main political parties.
About Left Unity Read our manifesto
ACTIVIST CALENDAR
Events and protests from around the movement, and local Left Unity meetings.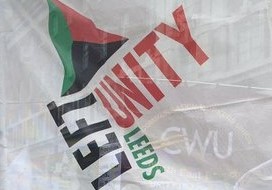 Mon 13 May, 18.30
Leeds Left Unity public meeting
On Brexit and Ireland, with Joseph Healy. All welcome.
Inkwell, Potternewton Lane, LS7 3LW.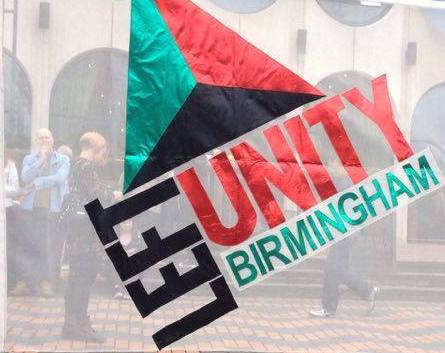 Sat 18 May, 14.00
Left Unity Birmingham meeting
Discussing Freedom of Movement, introduced by David Landau. All welcome.
BOM, 1 Dudley street, B5 4EG (just behind New Street station—accessible)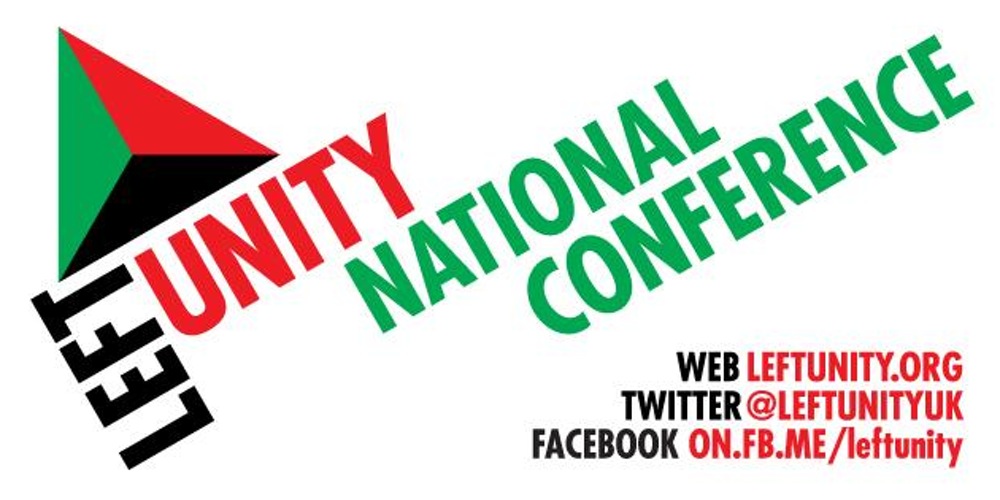 Sat 29 June, 11.00-18.00
Left Unity National Conference
Left Unity's annual conference will take place in Liverpool this year.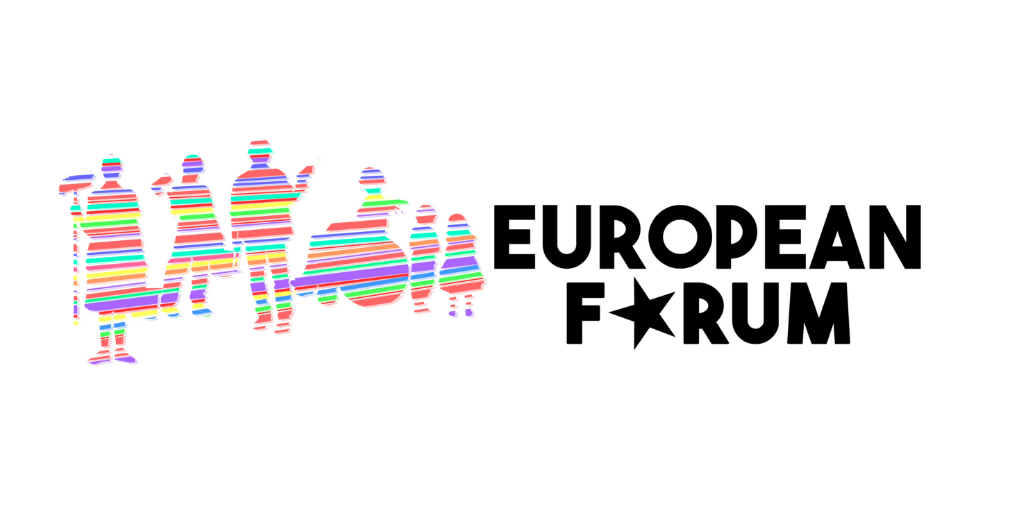 8-10 Nov
European Forum, Brussels
The annual event for progressive, environmental and left forces will take place in Brussels. If you are interested in attending contact info@leftunity.org
GET UPDATES
Sign up to the Left Unity email newsletter.
CAMPAIGNING MATERIALS
Get the latest Left Unity resources.