Calling all members: Would you like to stand for an elected position in Left Unity? Left Unity's internal election process is beginning now and will be completed by the end of March.  Read more »
---
Left Unity is active in movements and campaigns across the left, working to create an alternative to the main political parties.
About Left Unity Read our manifesto
ACTIVIST CALENDAR
Events and protests from around the movement, and local Left Unity meetings.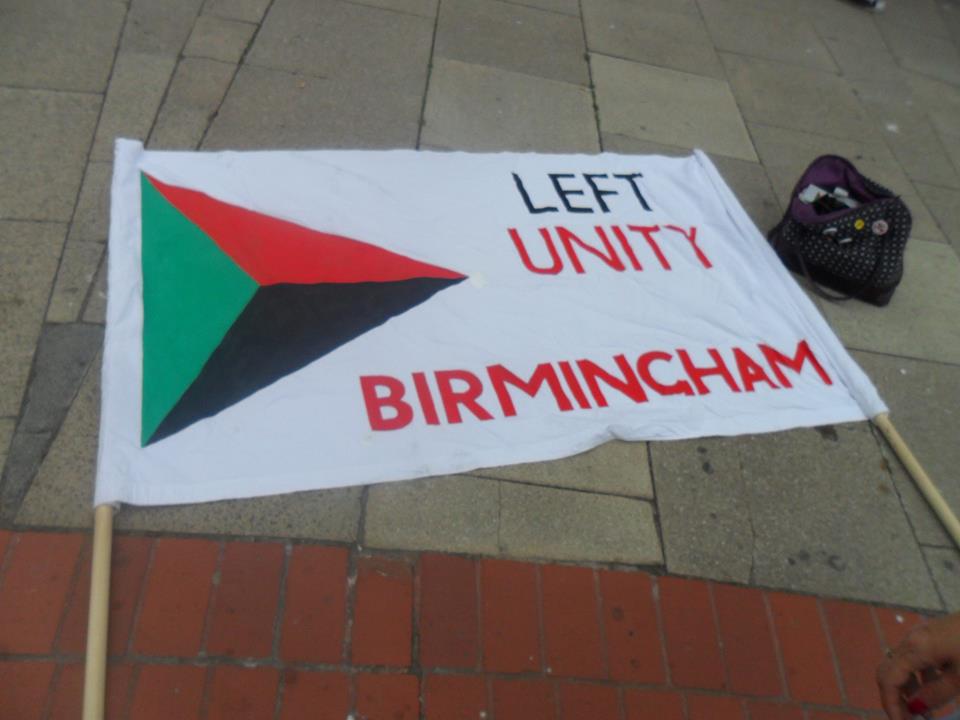 Sat 18 Feb, 14.00
Birmingham Left Unity branch meeting
Brexit, Stopping the Trump visit, Council cuts, Housing crisis, WMCA Mayoral election, LU Spring conference.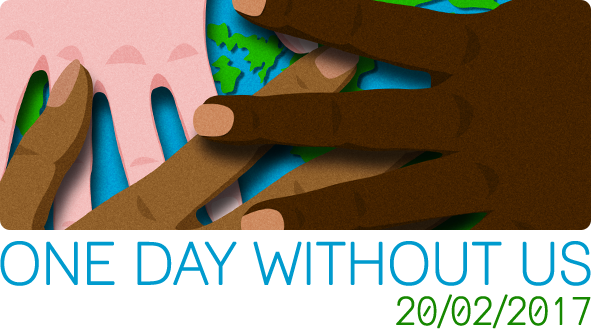 Mon 20 Feb
One Day Without Us: National Protest
EU citizens and immigrants from outside the European Union to take part in a nationwide boycott, and show how much they have given to our society. British-born citizens can stand alongside them.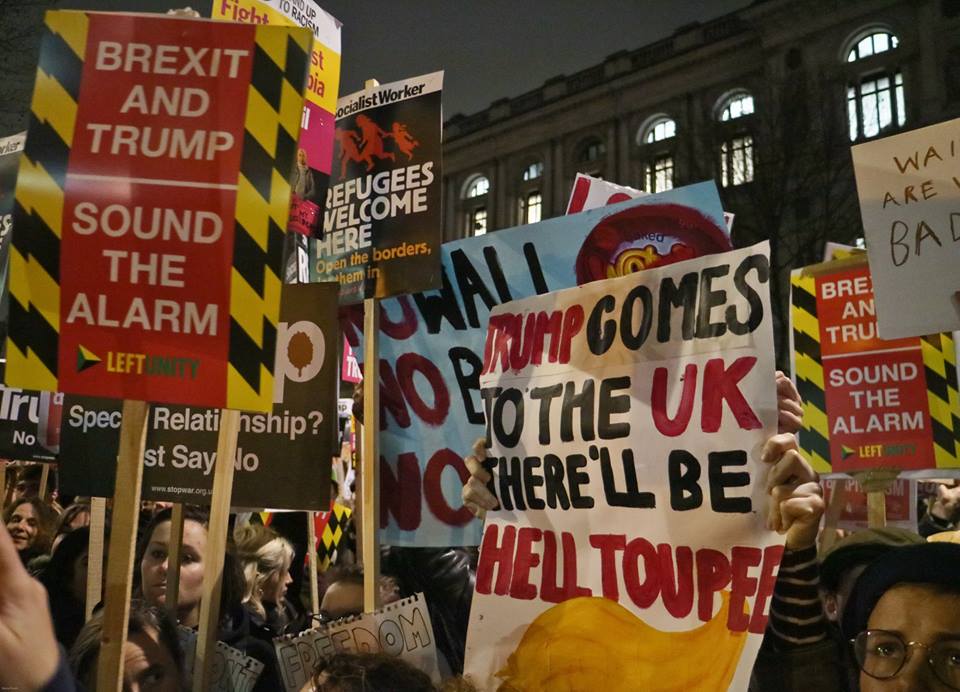 Mon 20 Feb
Defend migrants, stop Trump – nationwide day of action
As parliament debates Trump's state visit. In coordination with One Day Without Us: UK National Protest.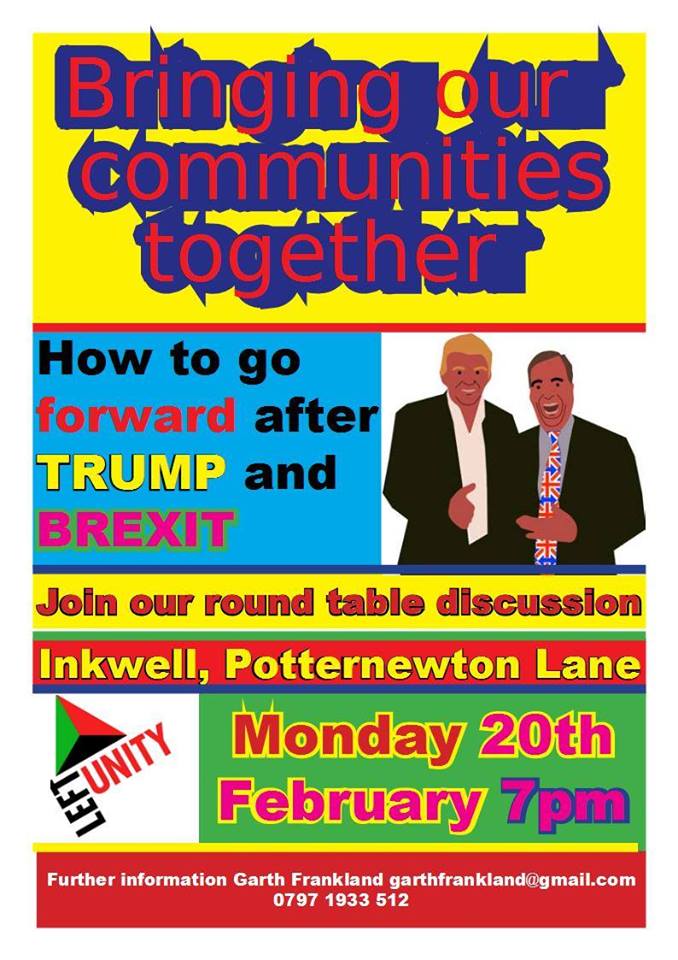 Mon 20 Feb, 19.00
Leeds Left Unity meeting
Bringing our Communities Together.
Sat 25 Feb, 10.30
Health Conference, NHS in Crisis – How do we sustain its future?
Organised by SERTUC at TUC Congress House, London, 10.30 – 16.00. Open invite. Free admission and free lunch provided. Registration essential: sertuc@tuc.org.uk 020 7467 1220
GET UPDATES
Sign up to the Left Unity email newsletter.
CAMPAIGNING MATERIALS
Get the latest Left Unity resources.