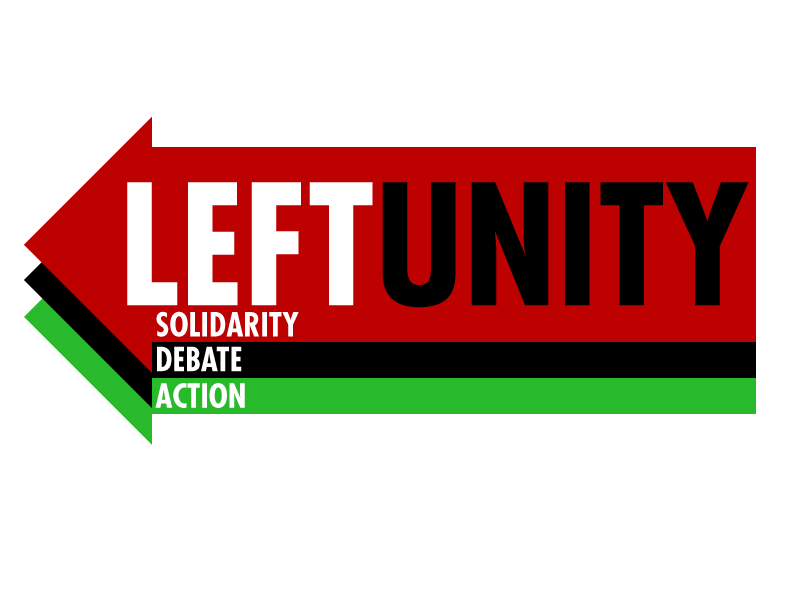 These are the results for the ten directly elected places on the new Left Unity National Co-ordinating Committee.
At our first national meeting we agreed the procedure for electing the NCC
The procedure is:
Local group reps elected by the local groups, one per group, where the group has at least 5 members and has had at least one minuted meeting. As groups develop they will be added.
10 people elected by the meeting
Those 10 to comprise at least 50% women
Below is the report on the election for the 10 elected at the meeting.
Each ballot was counted by two Left Unity supporters who were not standing
for election. The count team was Chris Stafford, Jenny Ross, Soraya Lawrence and
Barbara Segal.
A total of 29 candidates stood and 99 Ballots were cast in the election for
the new Left Unity NCC. Delegates were asked to
pick a maximum of 10 candidates though not everyone listed 10. We did not
need to alter the result to ensure the committee would be half comprised of
women as six women and four men were elected. The first 10 are elected to
the new committee.
1. Kate Hudson – 71 votes
2. Andrew Burgin – 69 votes
3. Bianca Todd – 62 votes
4. Salman Shaheen – 61 votes
5. Tom Walker – 54 votes
6. Merry Cross – 53 votes
7. Terry Conway – 49 votes
8. Felicity Dowling – 48 votes
9. Guy Harper – 41 votes
10. Chris Hurley – 36 votes
11. Katheryn Burdon-Manley – 35 votes
12. Micheline Mason & Iram Awan – 31 votes
14. Ally McGregor – 24 votes
15. Will McMahon – 23 votes
16. Rebecca Allan – 21 votes
17. Leander Jones & Sam Doherty – 20 votes
19. James Youd & Tina Becker – 19 votes
21. Don Quinn & Stephen – 17 votes
23. Liz Grey – 15 votes
24. Dave Emrys – 13 votes
25. Dave Stockton – 11 votes
26. Carlos Hudson & Pete McLaren – 9 votes
28. Andy Higson – 8 votes
29. Roy Sandinson – 5 votes