Founding Conference Live Video Stream
Left Unity Founding Conference Saturday 30 November 2013 Live-Stream footage has now been uploaded to Youtube:
Playlist for:
Left Unity Conference – Morning Sesssions
Playlist for:
Left Unity Conference – Afternoon Sessions
Conference documentation is available in PDF and Word document formats.
Morning:

Afternoon:

If the embedded stream above is not working try on the Ustream site here:
---
14 comments
Left Unity is active in movements and campaigns across the left, working to create an alternative to the main political parties.
About Left Unity Read our manifesto
ACTIVIST CALENDAR
Events and protests from around the movement, and local Left Unity meetings.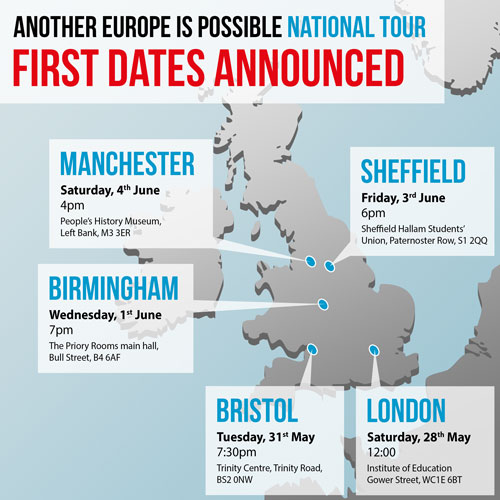 May-June, various
Another Europe Is Possible Tour
Events in London, Bristol, Birmingham, Sheffield and Manchester. Speakers including Yanis Varoufakis, John McDonnell, Caroline Lucas, Matt Wrack.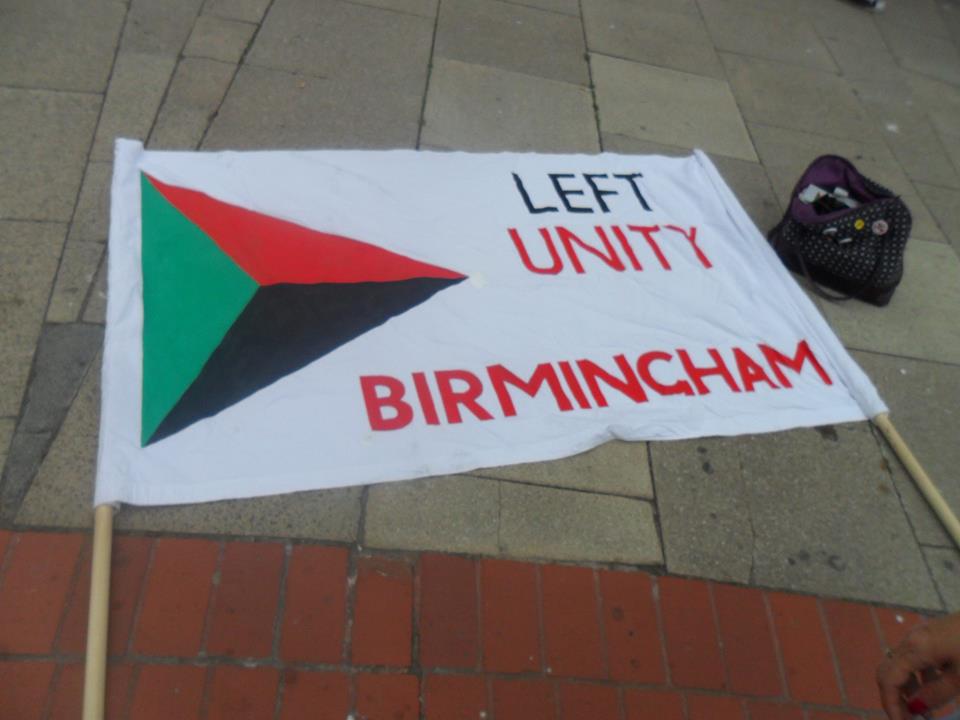 Sat 4 June, 14.00
Birmingham Left Unity meeting
A discussion on Palestine, Israeli Apartheid, Zionism and anti-Semitism. Plus the EU referendum and housing campaigning.
Mon 6 June at 7.30pm
West London Left Unity public meeting
Mental Health, Capitalism and Resistance
Churchfields Cafe, 46 Churchfields Road, London W3 6EB at 7.30pm
Speakers: Eve Turner from Left Unity and socialist feminist Hazel Croft.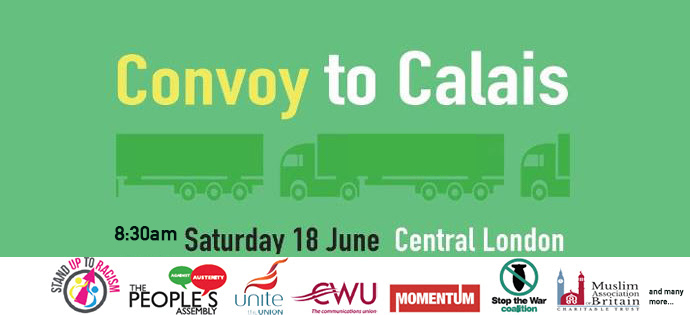 Sat 18 June, 08.30
Convoy to Calais
A demonstration of solidarity with refugees, organised by the People's Assembly.

Sat 18 June, 12.00
National March Against the Housing Bill
Secure homes for all and control rents.
GET UPDATES
Sign up to the Left Unity email newsletter.
CAMPAIGNING MATERIALS
Get the latest Left Unity resources.