Founding Conference Live Video Stream
Left Unity Founding Conference Saturday 30 November 2013 Live-Stream footage has now been uploaded to Youtube:
Playlist for:
Left Unity Conference – Morning Sesssions
Playlist for:
Left Unity Conference – Afternoon Sessions
Conference documentation is available in PDF and Word document formats.
Morning:

Afternoon:

If the embedded stream above is not working try on the Ustream site here:
---
14 comments
Left Unity is active in movements and campaigns across the left, working to create an alternative to the main political parties.
About Left Unity Read our manifesto
ACTIVIST CALENDAR
Events and protests from around the movement, and local Left Unity meetings.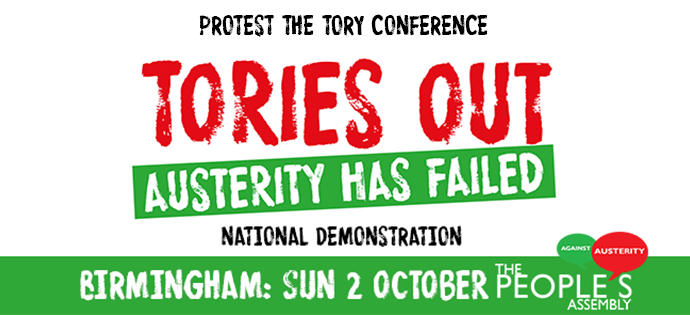 1-2 Oct
Protest the Tory Party Conference
The People's Assembly are holding a major conference and a national demonstration in Birmingham, to demand an alternative to 'Austerity Britain'.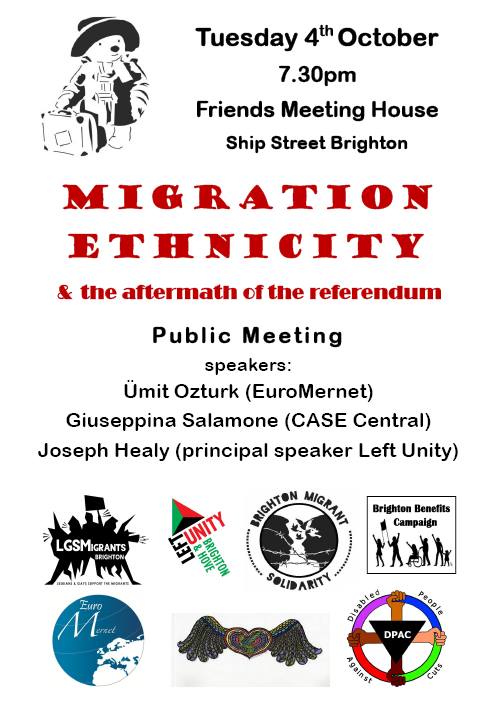 Tues 4 Oct, 19.30
Migration, Ethnicity and the Aftermath of the Referendum
Public meeting in Brighton, with speaker from Left Unity, EuroMernet and CASE Central.
Friends meeting house, Ship St, Brighton.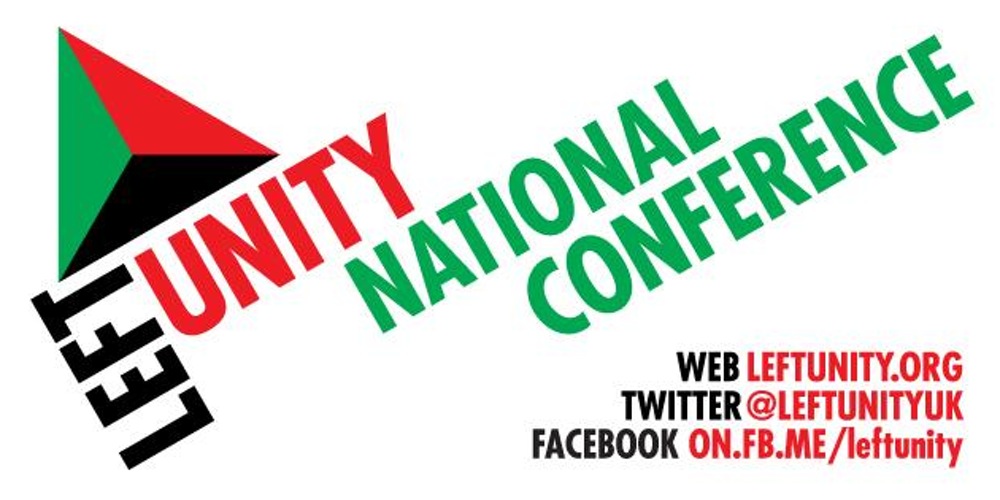 29-30 Oct, 11.00
Left Unity National Conference, Liverpool
On Saturday members will discuss and vote on a range of policy motions to guide our political work for the coming year. On Sunday there will be open discussion and a variety of workshops.
GET UPDATES
Sign up to the Left Unity email newsletter.
CAMPAIGNING MATERIALS
Get the latest Left Unity resources.