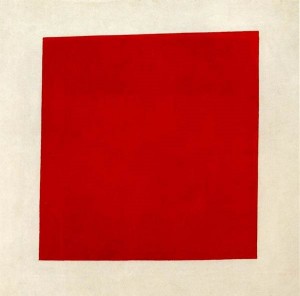 Why I signed up for socialism
Ed Potts
As someone who signed my name to the founding statement of the Socialist Platform, I feel motivated to explain my reasons for doing so and furthermore to encourage others to follow suit. This piece will probably stray into the personal rather than the conventionally "political", so be warned.
It seems to me that as the political consciousness of any individual develops, the best possible consequence of this that can occur is that their capacity for sharing and communicating that consciousness to others increases. If that is not the case, something is going wrong. When I started to become aware of the world around me and the problems it suffers, I found it nearly impossible to articulate these concerns to people around me. Discovering socialism was for me not only a highly personal process of self-education and clarification (often challenging and problematic), but also a joyful experience in that I finally discovered a coherent school of thought which answered my questions about how to critique the disastrous status quo, as well as a whole community of fellow-thinkers both living and dead – comrades, you might say – who pursued the same goals, saw things the same way, and used the same language to express themselves. I have never proclaimed my understanding of socialism to be superior to anyone else's, nor in the company of the "unconverted" unnecessarily flaunted the word as a red rag to a bull.
If a criticism of those explicitly advocating socialism and related concepts is that they should "come down to earth", I should like to think that I am one who from that perspective has never so far taken more than one foot off the ground. If my reluctance to drift away from the concerns and language of "real people" has left me somewhat inexpert in my grasp of certain concepts and fine detail of Marxist thought, I have managed to hide behind my youth and inexperience as an excuse. How long I may continue to do so remains to be seen – that is a bridge I will cross when I come to it.
As far as my political opinions go, I have come to the conclusion that the system by which human society is organised socially and economically has long since proven itself to be corrupt beyond redemption. If it were possible for such a system to be steered, reformed or otherwise reprogrammed to meet our needs through the instruments available to us (the ballot box, the old social democratic parties) then somewhere in the world this should have happened by now. Not only has such a change not materialised, but people my age (I'm currently 21) find that our expectations, prospects and even standard of living have regressed from the high-water mark experienced by our parents. I do not identify solidly with any narrow tendency of socialist thought or allegiance (something people might like to consider when using the label "Trotskyist" in broad brush strokes to caricature the Socialist Platform) but I would be quite happy being described as a Marxist, given how thoroughly I agree with the basic analysis and philosophy Marx initiated. However, what use is it to anyone if I hold opinions like those and yet choose not to communicate them fully and honestly?
So, I evaluate my own political consciousness mainly in terms of its usefulness and value to others beside myself. As I have no great interest in winning theoretical arguments (only in arriving at positions which offend neither my sense of reason nor my conscience), I aim for a compromise between the amount I learn, and the amount I am able to usefully communicate. As I said previously, if an increase in individual consciousness cannot be used to help, persuade or inform others, then something is going wrong. I have a profound faith in the intelligence of all humankind, and I believe that with competent explanation socialism is well within the grasp of almost any person who may desire to understand it. Therefore, having taken socialism (both as a goal and way of thinking) to my heart as one of my most cherished ideals, and as it is possible (even easy) to communicate in many cases, I find myself with little choice other than to advocate and defend it whenever realistically practicable. To not do so would feel like I were being untrue to myself, and also doing those I interact with a disservice by not allowing them insight into my honest opinions. It shows respect for an "opponent", I think, if you allow them the means to engage you in a fair fight, and for me that means allowing them a clear view of where I stand, so that they can [figuratively speaking] strike me down if their counter-arguments prove strong enough.
In the same way as I have little interest in argument for argument's sake, it doesn't matter to me at this stage whether we secure more signatories to our platform than others do. I would much rather engage opponents who loudly accuse me of being bonkers for believing in socialist revolution, than comrades who are also socialists of the same fundamental type but who think that for tactical reasons I should not advocate it in the way I do.
Let's not succumb to self-censorship, or lack of confidence in the ideals so many of us hold! After all, what is to be lost by forthrightly identifying where we stand? The worst that can happen is that people may refuse to stand with us at this time. Having done so, we leave open the possibility that they might join us there later, or meet us halfway. No-one shall find their way towards us if they don't know where we are coming from. If you agree with the principles set out in the platform (and they have been formulated with wide acceptance in mind), please sign, or indicate your support in whatever manner you see fit. If you have disagreements, shout them from the rooftops. Let the debate begin.
To submit an article for the 'Discussion & Debate' section of our website please email it to info@leftunity.org