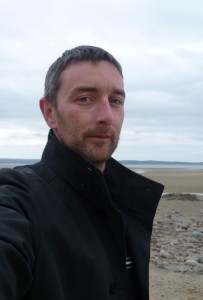 I'm sick of feeling unrepresented, says Adam Roden. I'm sick of my only choice being Labour, a party that maybe once, long ago, would have been the right choice. I'm sick of the Right-wing parties of this country having all the drive, all the ideas, all the tub-thumping, crowd pleasing rhetoric (however much I might disagree with their ideas and rhetoric, I'm jealous of their unity). I'm sick of seeing our political parties divide us, driving wedges between virtually indistinguishable groups.
I want to feel I'm contributing to something. I want to start being able to bump into people in the street and know we share positive common ground, rather than the current common ground we share, which is that we're all being shafted in some vague, indefinable way.
I'm sick of seeing Jolly-Hockey-Stick Tories throwing their misinformation out on Question Time while whichever Labour representative has been ordered on this week just sits there and sucks it up – never countering, never arguing… focusing on the boring facts, while the audience laps up the rhetoric of their attackers. Labour have given up, they meekly follow the money, thinking that if they frown while they do it we'll still think they represent us…
We used to have a Labour office here in our village of Llanfairfechan. It's gone now… so where do I turn instead?
I want there to be a version of UKIP that appeals to my political inclinations. I'll be honest, like most people, I know little of the various factions of the left, know very little Marxist or Leninist theory… my gut tells me the left is my home, instinct tells me we're better working together, and that capitalism and consumerism are destroying what we're best at. I don't just not know about the details of left wing ideas and history, I don't care. I don't mean that in any dismissive sense, it's just… down here, in our houses and communities, we have enough to worry about and be angry about – it'll be the job of whatever party forms from this to listen to that anger and those worries, and give us all something to be positive about.
Am I worried? Yes, part of me thinks it's doomed to failure. Look at the comment threads on the articles you've posted about this: bickering, semantic squabbling… it's all a bit 'Life of Brian': Popular People's Front, People's Popular Front, "Splitter!", fighting for your theoretical right, as a man, to have a baby despite what the Roman Oppressors might say…
Well, where's the foetus gonna gestate – are you gonna keep it in a box?
What did UKIP do? They picked one thing, and ran with it… ebullience, showmanship, rhetoric. We need that, in order to fight squarely. Have you seen The Life and Death of Colonel Blimp? The gist of the whole film is that you can't fight fairly, like a gentleman, against an enemy who is prepared to fight unfairly. You will lose. And if this movement spends too much time arguing amongst itself about the best way forward, about the best way to represent the most amount of views, about how to fight fairly… well, we'll lose, because they will have won long before our 'reports' have been submitted and minutes recorded.
Take austerity… maybe there will never be growth in the economy ever again – this may well be the new normal, a system-wide automatic rebalancing. In which case, how the hell do we deal with debts and deficits? How can you sort that out without crippling austerity measures affecting the worse off? How would UKIP approach that? Write the debts off… completely impractical, probably deeply unachievable, but it's something to get behind…
I'm not saying that's the answer, just a badly thought through example. But look, over there, on the other side of London, I spy another attempt to unify the left… something called the Coalition of Resistance. People are starting to move on this, and we need to stitch ourselves together. Forget differences, this needs to be a grouping of the entire 'spiritual' left – anyone who isn't to the right, whatever their particular colour or flavour of leftism. Anarchists, Marxists, Bolsheviks, Unionists, Independents, Liberals, Greens, and the Not-Quite-Sures. As the rhetoric of the Right keep telling us, we're facing a National Emergency, so let's react as such, with an Emergency Coalition of the Left…
This is why I signed up… in the hope that this may happen, and I can feel confident enough to put my efforts behind it. Austerity I can take, as long as it genuinely feels like I'm doing this with the like-minded, and that there's the possibility of having a drink and a dance at the end of the evening…