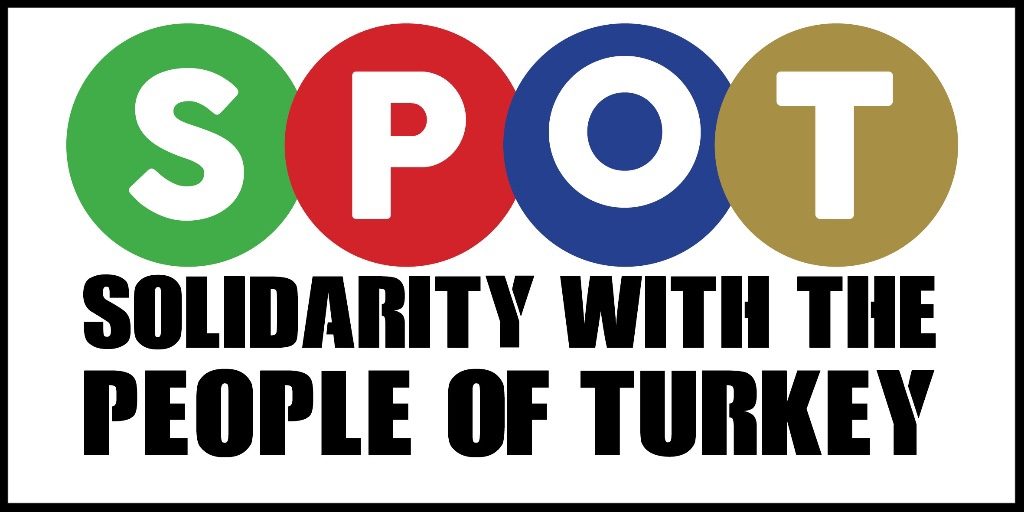 Seven workers at the TARIS Factory in Izmir (Turkey), which produces olives and olive oil, were dismissed from their jobs for joining the trade union. When their colleagues protested the dismissal of the seven workers outside the factory, the factory owner called the riot police and 65 workers were arrested.
Following solidarity campaigns and pressure, the workers were released from custody; however the seven workers have not been reinstated. Despite trade union rights being a constitutional right in Turkey, workers are being dismissed for exercising this basic right.
The dismissal of the seven workers is illegal, however the factory owner committing this illegality is supported by a state which sent its own forces and attacked workers seeking to protect their rights.
The workers need our solidarity. We, the progressive forces and trade unions in the UK, call on the rights of the TARIS workers to be respected and for those who have been dismissed from their jobs to be reinstated.
TARIS workers are not alone.
In solidarity,
SPOT (Solidarity with the people of Turkey)