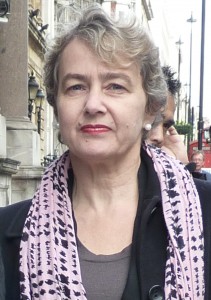 CND General Secretary, Kate Hudson, wrote the following post after hearing of the attack in Woolwich.
We deplore the brutal murder of an unarmed British solider in Woolwich yesterday. Our thoughts and prayers are with his family. Acts of violent retribution against individuals can never be justified as a response to the crimes of states and governments.
As we have repeatedly stated since 9/11 and the engagement of our troops in the wars and occupations of Afghanistan and Iraq, the best way to ensure the safety of our troops is not only to bring them home, but also to end their involvement in immoral and illegal wars against other people's countries. This remains true today. In 2002, when Tony Blair committed Britain to war on Iraq, he also said we had to pay the 'blood price'. Many have paid the 'blood price' for that war since then: hundreds of thousands of Iraqis and thousands of western troops. It is largely the innocent that pay this highest of prices and rarely the politicians who make the grandiloquent statements.
When London suffered appalling terrorist attacks in July 2005, the respected independent think tank on foreign affairs, Chatham House, stated that Britain's involvement in the wars in Iraq and Afghanistan contributed to those attacks; that its key problem in preventing terrorism was that the country was 'riding as a pillion passenger with the United States in the war against terror'. That lesson, which politicians have failed to learn, still applies today. We are still intervening in other people's countries, still killing innocent civilians – our new drone technology makes it easier, and safer for us, to kill by remote control.
But these actions have consequences. We cannot base our foreign policy on killing and brutalising other peoples and imagine that no one will object, that no one will attempt to respond in a brutal fashion.
Killing is never the answer. That was true in September 2001; it was true in July 2005. If we want a peaceful world it will have to be built on principles of peace and justice, respected by and implemented by our government. That means bringing all our troops home and ending our interventions in other people's countries, governments and economies. Only that route will bring the peace that we all so strongly desire.
This was first published on the CND website