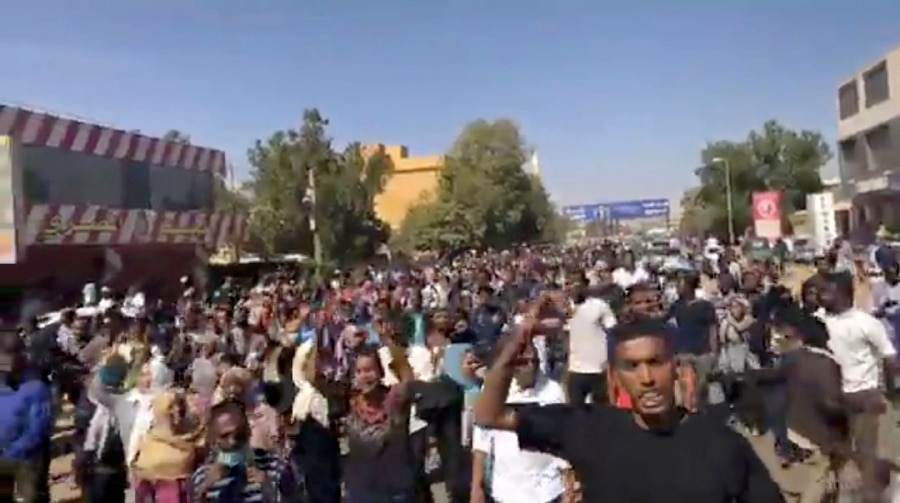 Moutassim Elharith Eldawi writes: 30 June 1989 was a hot day in Sudan, and by the time most people woke up in the morning, the country had had already entered a new era following a successful coup carried through by the military in collaboration with the 'National Islamic Front.' The news was rather shocking to those in the dark as NIF was at the time represented by fifty-one MPs in the democratically-elected parliament!
Within days a reign of terror had begun; a state of emergency declared, the constitution and laws frozen, trade unions and political parties shut down and their properties etc. confiscated, services of tens of thousands of civil servants and technocrats promptly terminated, thousands of individuals known for their enmity with the NIF ideology detained and systematically tortured, especially people on the left.
The inventory is too cruel and painful to list!
Fast forward to 2003. Bomber planes wipe several hundred villages in South Sudan, Nuba Mountains and Darfur off the face of the earth, and a total exceeding four million people brutally massacred. Crime categories included, according to the International Court of Justice – genocide, crimes against humanity, and ethnic cleansing, and Al-Bashir is formally indicted by the ICC on seven counts of the above categories. Add to the above another two million people who were displaced and live, ever since, in camps where conditions are categorically unbefitting for humans.
The regime's record is abhorrent in all areas; funds in excess of £120 billion were either directly embezzled by senior regime officials, or indirectly, through the sale of key economic projects that underwent phony privatization to regime lackeys at trifling prices! Equally appalling, was the rise of illiteracy in Sudan to 9.69 million i.e. 31% of population (official statistics of 2016.)!
Fast forward again to December 2018. Peaceful protests erupt all around the country calling for the de facto president, Omar Al-Bashir, to step down, and before the eyes of the whole world begins another carnage: more than 119 casualties fall due to snipers' unwavering fervor; more than a thousand injured, some of whom due to military vehicles deliberately plunging into protesters; live ammunition and tear gas callously used by security forces even inside homes, places of worship equally targeted with tear gas in addition to other forms of desecration; houses raided without search warrants and valuables looted; the weak, elderly and disabled indiscriminately abused and beaten, a few thousand people – of all ages – detained and tortured, and females subjected to offensive language, confirmed sexual molestation and threats of rape, and many people fell victims to torture at detention centres, including a primary school teacher who was impaled by a 29 inch- long metal object!
Unsurprisingly, Western countries have adopted double standards in their relations with the Sudanese regime; totally disregarding the massive abuses to human rights, and only paying lip service to address the atrocities committed by the regime against its own people, and to add insult to injury, Western countries continue to supply the Sudanese regime with arms and crowd-control gear, such as tear gas, tasers etc. thus proactively assisting the tyrant to murder peaceful protesters.
This collusion was reflected, to a high extent, in the neglect of main stream media in the West to report on the developments in the Sudan, in order to appease their political masters, who have vested interests in keeping Al-Bashir on the throne regardless of what he does to his country, people, regional or international stability!
This unreasonable state of affairs must change now, and the Sudanese people look to Left Unity and other socialist parties in the Western hemisphere as natural allies, who will stand up, break the scandalous silence and dare say no to the continuation of the bloodbath in Sudan, and most of all pressurise their governments to take the moral stances required by firm belief in the right of people, all people, to decent living, democracy, rule of law, equality and freedom.
Now is THE time to act!
Moutassim Elharith Eldawi is a journalist and political activist.