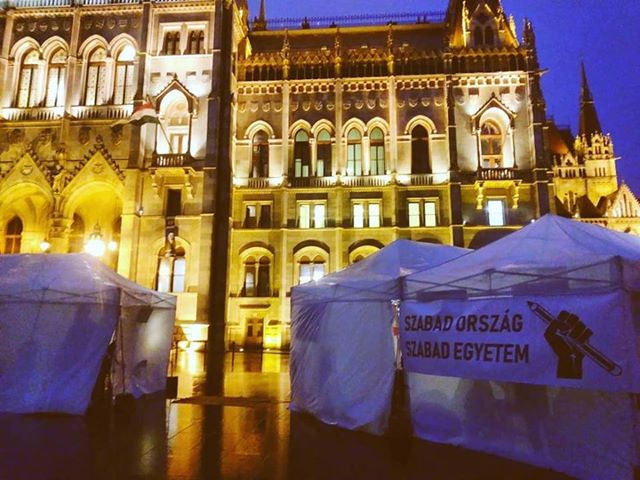 Left Unity stands in solidarity with the new Hungarian student movement Szabad Egyetem and supports the statement of the European Left Party on the imprisonment of one of its leaders – Adrien Beauduin:
'The Party of the European Left stands in solidarity with Adrien Beauduin, who has been placed under arrest and held in jail for three days. He is one of the leaders of the new student movement 'Szabad Egyetem'. For some time we have been watching with deep concern the anti-democratic developments in Hungary.
The fact that the leaders of an EU state in the 21st century seek to establish ideological shackles on freedom of expression and freedom of demonstration is a violation of the fundamental principles of democracy.
We urge the Hungarian Government to immediately end the measures it has taken against Adrien Beauduin. In addition, we call for action by the European Union to defend fundamental rights in Hungary.'