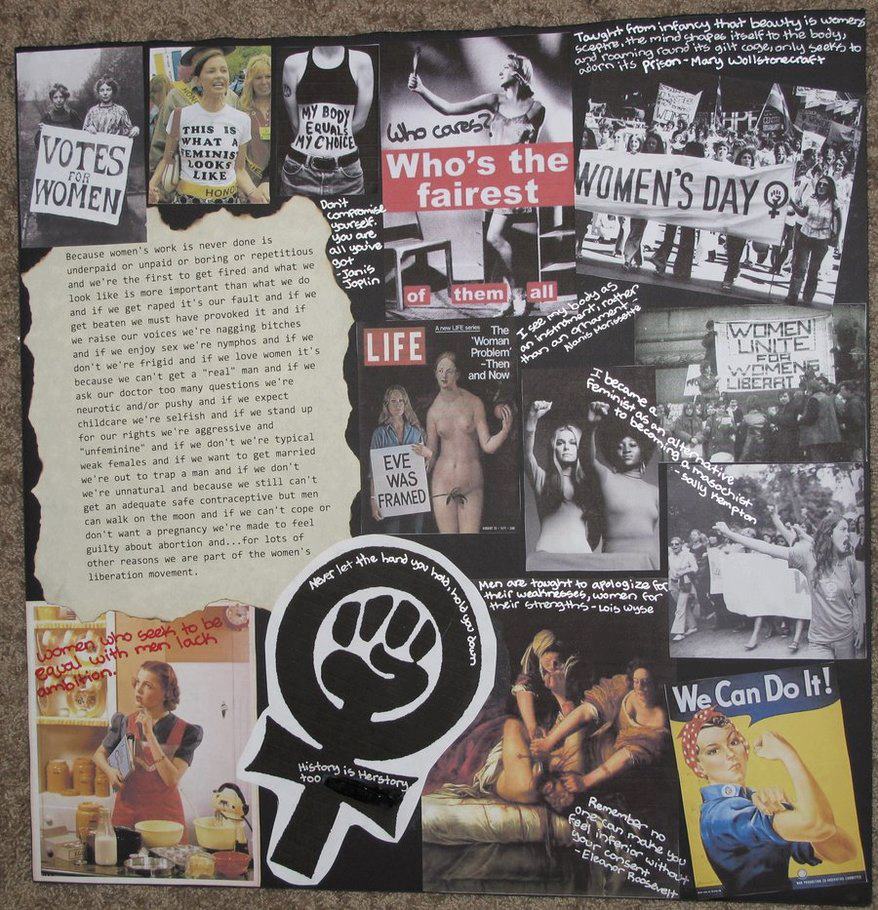 In the wake of the intensifying war against women internationally and the growing resistance to it by women worldwide, there is a call for an international women's strike on International Women's Day. March 8. Inspired by the women's strikes first in Iceland and then in Poland last autumn in response to the attempts to criminalise abortion, women in Argentina in the organisation Ni Una Menos[i] (Not one less) launched a call in autumn 2016 for an international strike on March 8 to protest all forms of violence against women – including economic violence.
The magnificent women's protests against Trump on January 21 have given a further impetus to the movement with the call being taken up in the US itself[ii] and in more than 30 countries across the globe[iii].  From Australia to Brazil, from Paraguay to Poland women are planning action women are rising.
As labour movement activists in Britain, we are organising to celebrate March 8 2017 in many diverse ways, including participating in the 10th Million women Rising march on March 11. Some of us will participate in actions organised by Global Women's strike in London as part of the international call.
We pledge to argue within our unions, our women's groups and wherever else we are active to send messages of support to the network organising the international women's strike and to build for future actions called by the network
Hannah Bargawi, Department of Economics, SOAS, University of London
Eileen Best, UNISON, Manchester
Marian Brain, CWU, Birmingham
Monique Buchli Islington Unite Community, London Socialist Film Co-op
Kat Burdon Manley, UNISON
Justine Canady, UCLU Gender and Feminism Society, NCAFC Women and Non-Binary Rep
Caroline Carney, Disability activist, West London
Cristina Chimisso, The Open University
Jane Connor, Walthamstow Central LP, Greenwich UNISON
Terry Conway, Islington Unite Community (Vice Chair) Islington N CLP
Amy Cousens SWAN (socialist women and nonbinary) group, Leeds
Ruth Clarke, Women's Officer Islington North CLP
Hazel Croft, UNISON
Merry Cross, Berks DPAC
Serafina Cuomo, Birkbeck College, University of London
Felicity Dowling, Principal Speaker Left Unity
Eve Drayton Hill (retired). Labour International, Unite.
Sara Farris , Senior Lecturer at Goldsmiths, University of London
Eleanor Firman, Branch Secretary East London Unite Community
Ann Flowers, Retired
Mary Foster, visual artist, Newport
Zoe Gardner, Researcher and activist
Tessa van Gelderen, Brent Central CLP, GMB
Winmarie Greenland, NUT retired member and Left Unity
Priyamvada Gopal, Cambridge
Sandra Holliday, Secretary WLG/Momentum Rhondda Cynon Taff
Yemi Hailemariam, Islington Unite Community
Jo Halliday, Islington South & Finsbury CLP
Elaine Harrison, Newcastle Unite Community
Louise Harrison, Doncaster womens lives matter campaigner
Rosamine Hayeem, Harrow East Labour Party branch
Elise Hendricks Screaming Violets
Elaine Heffernan, UCU Exec elect
Sandra Holliday, Secretary WLG/Momentum Rhondda Cynon Taff
Jade Hope, Sheffield University, Left Unity
Kate Hudson National Secretary Left Unity
Chris Hurley, West London Left Unity
Rosie Kane, Glasgow
Susan Keegan Wirral
Bev Keenan, Manchester Unite Community
Jane Kelly, Socialist Resistance
Jenny Kidman, Vice Chair, East London Unite Community
Alice Kilroy, Bannermaker, Unite and Left Unity
Lucy Lepchani, Greenham Women are Everywhere
Alison Lord, UCU
Kate MacKenzie, UNISON, feminist and socialist
Lesley Mahmood, Liverpool anti-cuts activist, Left Unity
Amina Mangera, SE London Unite Community
Sarah Mayo, Screaming Violets
Sharon McCourt, Birmingham Left Unity
Sal Morawetz, GMB delegate to Nottingham East LP
Mambenga Mwakana, East London Unite Community
Julie Morrow, NUT, RISE, Left Unity
Diana Neslen Labour Party, UNISON, retired
Ozlem Onaran, Professor of Economics and Director of Greenwich Political Economy Research Centre, University of Greenwich
Sarah Parker Haringey Left Unity
Susan Pashkoff, East London UNITE Community (Acting Chair), Left Unity
Liz Peretz, Oxford West and Abingdon CLP, Oxford Momentum
Joana Perrone, Brighton
Paula Peters, DPAC Activist Unite Community South East London Equalities officer.
Romayne Phoenix, Ecosocialist Network
Frances Pilling ,Portsmouth, Unite Community, socialist
Julia Poynter, East London Unite Community, Waltham Forest Trades Council rep
Ann Pridmore, Being the Boss, Leicester
Joana Ramiro, journalist
Jenny Russell, PCS (ARMS)
Natalie Sedacca, Human Rights Lawyer
Estella Schmid, "Peace in Kurdistan – Women Alliance for Kurdistan, Iraq and Syria"
Moira Smith, Bingley, West Yorkshire
Ruth Steigman, Axe the Housing Act
Sara Stevano, Department of Economics, SOAS University of London
Pam Stevens, Chair Left Unity Wales
Inbar Tamari, President Hackney NUT, Walthamstow CLP
Daniela Tavasci ,Senior Lecturer in Economics QMUL
Pip Tindall, Brighton Benefits Campaign, Enough is Enough, Left Unity
Bianca Todd, Ron Todd Foundation
Alison Treacher, Branch Secretary UNITE Community Social Action branch, Greater Manchester, Left Unity
Pilgrim Tucker, Equalities Officer Unite Community Lambeth and Southwark branch
Carol Wilcox, Chigwell, London
Cathy Wilson, Liverpool
Leanne Wood AM, Leader of Plaid Cymru
Mary Winter, Chair, People's Assembly RCT
Tina Yemm, Nottingham NUT
Yuliya Yurechenko, Lecturer at International Business and Economics dept, Uni of Greenwich
Maggie Zolobajluk Islington Unite Community Equalities Officer
[i] The Argentinian call is here https://www.facebook.com/notes/ni-una-menos/llamamiento-al-paro-internacional-de-mujeres-8-de-marzo-2017/588055324718987
[ii] As reported in The Guardian on February 6 https://www.theguardian.com/commentisfree/2017/feb/06/women-strike-trump-resistance-power;  for further detail including the very detailed platform of demands: https://womenstrikeus.org
[iii] See http://parodemujeres.com/ for details of the international call and actions taking place in different parts of the world