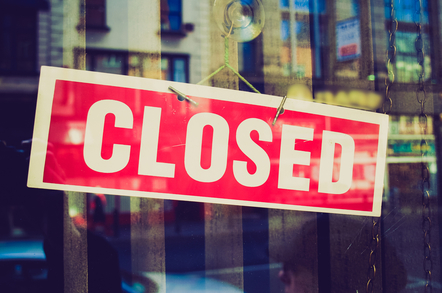 Len Arthur discovers a conspiracy of silence over job losses
It has come to the attention of Left Unity Wales over the last few months that we face a steady haemorrhaging of jobs related to the systematic way large, often multinational, companies seek high profits. If the jobs are not lost, the threat of redundancies is often used to worsen pay and conditions as an alternative. We believe that nearly 20,000 jobs are at risk.
What these stories reveal is that the power and financial interests of large multinational corporations reach right down into our everyday lives. The power of ownership and control of capital and investment is used to maximise profit resulting in workers being required to be dependable when they want them, but disposable when they don't: in short we are mere numbers or as Marx would say 'wage slaves'.
Corporations and companies using their power to act in their own interest are at the heart of these actual and potential job losses. Brexit casts a complicating factor over many, the influence of which is likely to grow.
We have discovered that the local press hardly covered these stories, carried out little in the way of investigation and did not even bother to link up with their earlier reports. Consistently we found that workers were 'encouraged' to keep quiet about the job loss. It is almost as if there is a conspiracy of silence over these events.
For us as socialists we believe the economy should work for all of the population and the planet. It is clear that the power of those who own capital and finance needs to be curbed in the interest of all: ownership and control does matter. And as our stories show, the consequences of the absence of democracy and control reach right down into our local communities.
Please see the possible answers at the end of this report.
Crabtree & Evelyn of Pontyclun
It all started with a 'For Sale' board outside our Pontyclun Crabtree & Evelyn (C&E) plant in January. It was a standing joke when we saw these products in the shops under the rubric London, Paris, New York: no, we would say, Pontyclun!
Making local enquiries we found that 54 were employed by C&E in Pontyclun and had been informed in November 2016 that the plant was to close and work transferred to London and Northampton. Workers were offered a transfer and told to keep the situation secret with the implication that offers would be removed if not. Hardly a realistic offer for people to uproot themselves and incur the expense for continuing uncertainty 200 miles away.
Further enquiries revealed that the Pontyclun plant had been in the area since the mid-1970s and had offered reasonable pay and conditions for semi-skilled packing and office work – an increasingly rare commodity.
What was going on? And who had made this decision and why?
A bit more research revealed that in December 2015 C&E had been totally taken over by a large multinational investment corporation called Nan Hai based in Hong Kong. The deal was helped with finance from the Cayman Islands. One person owns the majority of Nan Hai shares, Mr YU Pun Hoi. He has a PhD from Peking University.
As this report and the one on the company linked above show, the main interest of the company is the C&E brand name which they intend to use selling the products in their Chinese cinema chains. Nan Hai specialise as a company taking over assets and increasing their value and profitability by cost savings.
So back to Pontyclun. The offer of office work in London is connected to protecting the standing of the brand by being able to retain 'London' in the strapline. The packaging and distribution work in Northampton was not with C&E but was contracted out to Dalpak, a warehouse and distribution company owned in Ireland. Not an appealing prospect for Pontyclun workers. It is not known how many have taken up the offer.
The local press hardly covered this story of C&E and no investigation was carried out. It is almost as if there is a conspiracy of silence over making these connections. Around the same time local workers started to mention other companies in the area that were also making people redundant.
So we went into investigation mode.
Fords of Bridgend
Fords are the ones that have recently hit the headlines with possible redundancies at their plant down the road from us in Bridgend. The latest reports refer to a leaked document that suggests the plant and workers are not as efficient as those in Fords' other plant in the UK at Dagenham in Essex. Of course BBC Wales led with this view not even referring back to Brexit as a possible cause which they themselves had reports on in the Autumn of 2016!
In July 2016 Fords reported disappointing income results over the previous year and said that as Brexit could cost them £1bn in extra costs over the next two years it was considering closing one of its two plants in the UK. The Bridgend plant is in the final stages of running down the engine contracts it has with Jaguar and Volvo which both used to be owned by Fords and now the new owners are producing their own. The new three cylinder engine was due to be produced at Bridgend but the full investment has yet to take place despite a £15m helping hand from the Welsh Government. It all adds up to a good time to blame the workers. Makes one wonder how much of a 'leak' this latest piece of news was and why the press did not refer back to their own earlier stories.
Fords employs 1,800 directly at Bridgend but as the Guardian article linked above indicates, around another 10,000 local jobs depend on supplying the plant.
Infineon of Newport
In Newport there is a plant that produces specialist microprocessors – or computer chips to you and me. The company that currently owns the plant is called Infineon and is based in Germany. Original it was set up as Inmos in the late 1970s with a huge £50m investment from the then Labour government's National Enterprise Board which was correctly backing a high value quality product as a winner. Of course the Tory government that followed sold the government interest off as soon as possible and ownership ranged through companies based in Asia, the USA and now Germany. The company employs around 540 workers and has basically survived by producing bespoke chips for specialist use such as in power stations. The work requires high skill and qualifications from software design through to the foundry process of chip manufacture. It is an international niche which has helped the plant's survival.
The South Wales Argos, the Newport local newspaper reported in April 2015 that the new owners, Infineon, would boost production whilst putting the plant up for sale. Interestingly in May the same year the company was telling shareholders a different story:
'We expect progress particularly with regard to profitability: The increased utilization of our 300-millimeter factory in Dresden will have a positive impact on our margin. We will also shift part of our manufacturing from Newport in the UK to other locations and thus cut costs. In addition, the stronger U.S. dollar against the euro gives us tailwind for revenue and earnings.'
As ever there has been no further interest from the press in Wales since this time. The loss of jobs and shift in production has continued, the boost in production did not materialise and we suspect the plant will finally close sometime in the near future. Note the reasons the company gives for taking this action – 'positive impact on our margin' – which is the usual business babble for profit.
Greggs of Trefforest (Pontypridd)
Greggs is the UK-owned bakers, pies and cake shops that is now the largest of its type in the UK. They have regional-based plants that serve shops in the localities with a wide range of the consumer products. One of these is based in Trefforest near Pontypridd and employs around 150.
Local workers started to report toward the end of 2016 that management had called a meeting and said that redundancies were likely but redeployments would be on offer. Again it was strongly implied that little should be said publicly so as not to endanger any offer. What was going on really only surfaced in March 2017 when the Guardian printed this article. The Trefforest plant will still make bread and sandwiches but will lose cake ranges like doughnuts.
These jobs are largely semi-skilled and offer reasonable conditions and pay close to workers homes.
Tata Steel Port Talbot
Just as a final comment the threat to this plant was well covered in the press.
The Tata group is a multinational company based in India. It took over the once nationalised steel plant in 2007. For over a year the plant has hovered on the brink of being closed with the loss of 4000 direct jobs and at least another 5000 in related industries.
Under a huge amount of pressure the workforce has accepted a worsening of their final pension benefits and the company seeks to reduce the benefits of existing pensioners. The UK state Pension Regulator is being used to take these changes through which also now include a closing of the pension scheme to new starters after March 2017.
Tata steel say they require these changes to enable a merger with German steel producer ThyssenKruppAG. If this goes ahead concern remains that the current job reprieve will be short-lived.
What should be done?  
Answers such as these need to be considered to start to the process of us regaining control over our lives:
The role of democratically elected state bodies to own, curb and regulate companies and corporations and direct investment needs to be re-asserted. State countervailing power needs to operate at all levels including that of the EU, especially as we are dealing with multinationals.
The state should guarantee full employment or be the employer of last resort. Clearly not all jobs can be preserved for all time but workers should not be blamed or be forced to carry the cost of decisions they have no control over. Failing guaranteeing work, full unemployment benefit needs to be restored and capping ended.
Workers need to have collective power restored in the workplace with trade unions and collective agreements recognised together with the right to take industrial action restored. Phoney self-employment needs to be stopped by all workers being legally recognised as employees with written collective contractual rights.
Privatisation of state assets, including contracting out, should be stopped immediately.
In addition to trade union rights, workers should have the democratic right to have full access to all company information and rights of direct representation.
The state should support the establishment of worker-owned cooperatives particularly when encouraging new start-ups or when companies face succession or take over.
To submit an article for the 'Discussion & Debate' section of our website please email it to info@leftunity.org