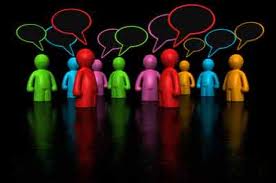 Haringey Left Unity supporter Joe Lo looks at what we can learn from the King Blues.
Last year I went to a gig in Sheffield with two artists performing who I think represent the two paths Left Unity can go down. Headlining was Billy Bragg who's been barking earnestly away for 30 years whilst society's gone down the drain despite his best efforts. The other band was the King Blues, younger, angrier and more exciting. What I like about the King Blues, and what Left Unity can learn from them, is the way they relate politics to everyday life. Instead of talking about Patriarchy, they simply ask why it is that some women feel the need to buy 5 different bottles of shampoo? very good question but their most relevant lyric comes in a song called "what if punk never happened". In it, they imagine the path towards a dystopian future and one of the reasons this happens is, in their words, that "the protests were full of throwbacks calling each other comrade, of course the young folks attendance started to fade". This makes the point that, to engage the young and uninitiated, our language and terms of reference need to be accessible. In this spirit I propose a list of words that we should be wary of:
Comrade
It's a lovely concept. A gender-neutral pronoun which shows we're all on the same side but what images does the word bring up? Stalin, Lenin and Marx sitting in a room congratulating each other. More importantly, it's not a word used in everyday life so we need to drop it.
Working Class
In a meeting in Haringey somebody expressed concern about the continued talk of the working class. "What about teachers?" he said, they're middle class and are getting screwed over as much as the rest of us. You might say that teachers are working class and I'd agree with you. As a Marxist, I consider everyone who works for a living, or has to rely on the welfare state, working class. However that's not what the phrase mean in ordinary speech. Class has come to depend on all sorts of arbitrary consumer choices. Like humous? You're middle class. Like sugar in your tea? You're working class. Don't like either? You're upper class. This definition isn't wrong, it's just different. It's designed for pollsters, sociologists and advertisers not for people like us who are interested in the division of political power. My definition of working class is much closer to the Occupy concept of the 99% but that's also a loaded term so instead let's use the phrase "working people". It's the same as the Marxist definition of "working class" but with less connotations attached to it. We need to make it clear that you can eat as much humous as you like, as long as you don't own a large a chain of businesses then you're the right class for Left Unity.
Reformist/ Revolutionary
What is a revolution if it's not a series of radical reforms? For me, this whole distinction is a way for "revolutionaries" to smear "reformists" by which they mean anyone who doesn't already identify themselves with an explicitly revolutionary ideology like that of "Trotskyism", "Leninism" or "Anarchism". This definition of revolutionary excludes the vast majority of actual revolutionaries. The Egyptians, Venezuelans and Cubans are all out as is Alexis Tsipiras and his Greek Syriza party. All these groups were inspired, not by the ideas of dead Russians, but by the desire to radically change (reform) their material conditions.
Trotskyist/Leninist/Bolshevik
This isn't an attack on those ideologies themselves but what do people think of when they hear them? I know my friends think back to dimly-recalled GCSE Russian history lessons. Older people probably think of the Soviet Union they grew up hearing horror stories about. OK, so maybe people have got the wrong impression. Maybe we need to re-educate them and recover the good name of these glorious leaders but it's not going to happen. Are we a Russian history discussion club or a political party? Do we want to debate the legacy of Lenin or transform modern Britain?
Socialist
Socialism means different things to different people. Ed Miliband, Ken Loach and Stalin have all said they're socialists. Two of them are lying. Which one depends on your personal definition of Socialism. At a Left Unity meeting we had a debate about the word socialist. It was said that we have to be honest with people but if I tell a stranger I'm a socialist, and they think that socialism is the same as supporting the Soviet Union, am I really being honest with them? One time I was chatting pleasantly away with a Czech woman in a café in Sheffield, I mentioned that I was a socialist and she stormed away saying the socialists had killed her grandparents. A friend of mine, knowing that I'm a socialist, said I should write a blog, sincerely adding "they'll love it in China and Russia". You only get one chance to make a first impression. Let's explain what socialism is before we call ourselves socialist.
Capitalist/Anti-Capitalist
I've heard people at meetings endlessly saying things like "I don't want to be part of a party that tries to reform Capitalism", "Capitalism's rotten to the core, we need to get rid of Capitalism". What I've never heard is someone explain what Capitalism is and what getting rid of it would look like. For me, Capitalism is where businesses aren't owned by their workers which is a ridiculous and undemocratic arrangement. Does this make me an anti-capitalist? I would say it does, many would say it doesn't. If we can't define what Capitalism is then how can we decide what's the point of even talking about whether we're an anti-capitalist party, still less falling out over it. Furthermore, the vast majority of British people don't define themselves as anti-capitalist and so any leaflet from an "anti-capitalist" party will go straight in the bin. A party that says they want workers to control their workplaces on the other hand, re-build the welfare state and re-nationalise the railways and utilities on the other hand sounds good to everyone.
I've got a couple of points
I've found that when people say this at meetings it means they've got a speech prepared in which they'll attempt to spell out what's wrong with society and how to fix it. This'll go on forever and will bore people away from Left Unity for good. Keep it as short as possible, people have short attention spans and are impatient for change.
Finally, this is not a comment on what policies Left Unity should adopt or how radical it should be. Saying "Revolutionary" less won't make us less revolutionary. The people who've transformed the world haven't been people living in the past. They've been men and women of their time. We need to be of our time and reclaim the future because, in the words of the King Blues, the future's not what it used to be.