Report from a Spanish comrade.
On Monday 13 January the new government of Spain was sworn in. This government is a coalition between the Socialist Party (PSOE) and Unidas Podemos (Podemos + Izquierda Unida).
After three general elections in four years, Spain has finally been able to form a progressive government with ministers of Unidas Podemos.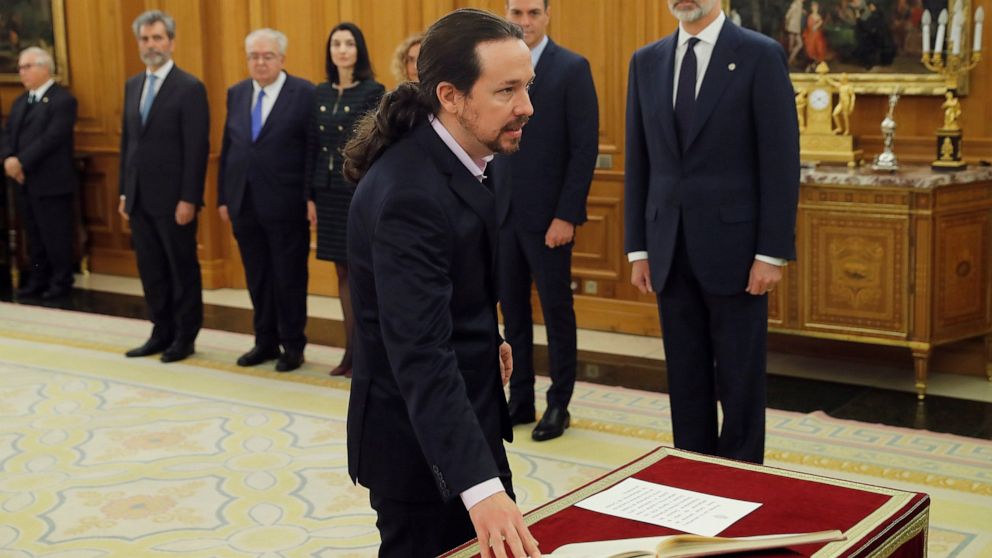 Five ministers come from Unidas Podemos:
Pablo Iglesias (Podemos); first vice president with competences in social matters and in the development of the UN 2030 agenda against poverty.
Irene Montero (Podemos); minister for equality (gender equality).
Yolanda Diaz (Izquierda Unida); minister for Labour.
Alberto Garzón (Izquierda Unida); minister for consumption and gaming.
Manuel Castells (En Comú Podem – Catalonia) minister for universities.
Spain has a progressive coalition government for the first time since the II Republic (1931). This new government presents challenges, advantages and weaknesses, but, above all opportunities. The opportunity to raise the living conditions of the Spanish people, to bring them away from austerity and towards prosperity whilst tackling inequality and the climate crisis.
Opposition from right and extreme-right parties is fierce, and Spain joins Finland as the only European countries where the radical left has ministers. The challenges are huge, but not bigger than the desire to change politics for the benefit of the people and the working class.
This news brings hope to all of us on the left, and today we celebrate.