Pamphlet: Dictatorship and Resistance in Turkey and Kurdistan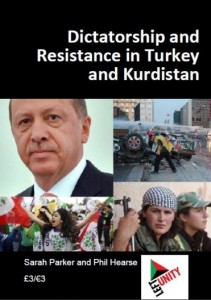 Sarah Parker and Phil Hearse authored this 60 page pamphlet about the struggle of the Kurdish people against Turkey's dictatorship.
"Welcome to Turkey 2016, where the experiment with 'liberal Islam' has collapsed. While this crushing of human rights takes place on its borders, the leaders of the European Union say little or nothing"
To order, email info@leftunity.org with your mailing address. We ask for a small donation of £3 plus £1 p&p for this pamphlet, which can be made online or by cheque.
Coup and Counter-Coup in Turkey and Kurdistan – update
Since the dramatic events of 15/16 July 2016 the authors have written a supplementary document available to download as PDF here.
---
Left Unity is active in movements and campaigns across the left, working to create an alternative to the main political parties.
About Left Unity Read our manifesto
ACTIVIST CALENDAR
Events and protests from around the movement, and local Left Unity meetings.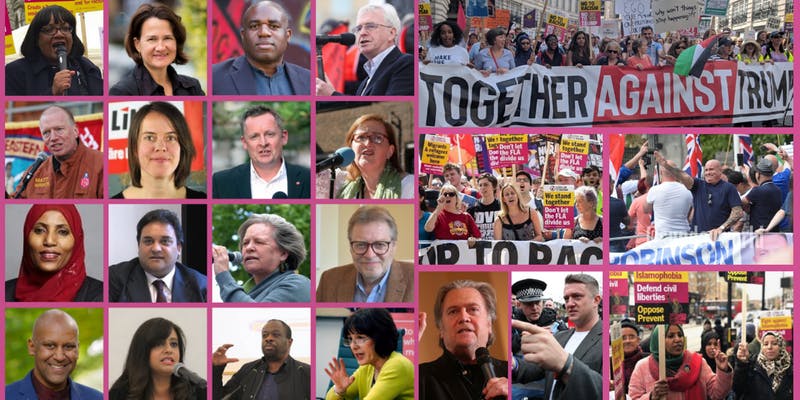 Sat 20 Oct, 10.00-17.30
How Do We Defeat The Rise Of Fascism & Racism? International Conference
A great line-up and a vital event in London.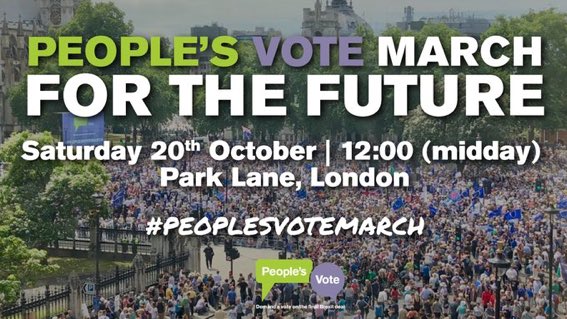 Sat 20 Oct, 12.00
People's Vote March
Park Lane, London. Contact us if you can help distribute LU broadsheets.
Email info@leftunity.org

9-11 Nov
European Forum of Progressive Forces, Bilbao
To debate, build and act to ward-off current threats.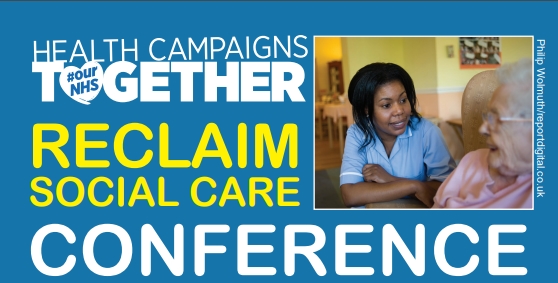 Sun 17 Nov, 11.00-16.30
Reclaim Social Care Conference, Birmingham
To explore how to reverse privatisation and secure quality, stable, publicly funded and accountable social care services for all.
Speakers from Health Campaigns Together, the Labour Party, DPAC and more.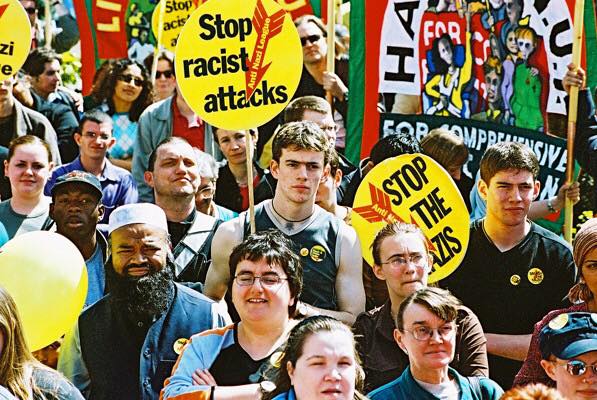 Sun 17 Nov, 12.00
National Unity Demonstration Against Fascism and Racism
Central London. More info on Facebook
GET UPDATES
Sign up to the Left Unity email newsletter.
CAMPAIGNING MATERIALS
Get the latest Left Unity resources.