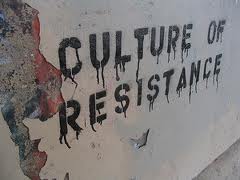 Mike Wayne argues that with the policy conference for Left Unity looming in March 2014, it is time to start thinking seriously about the centrality of culture for any genuine attempt at large scale social transformation. 
Without a move towards democratic participation in culture, the social and economic objectives of a socialist politics that aims to redistribute wealth and power from the minority to the majority, cannot be achieved. Culture is the key site where new subjectivities can develop that will sustain the long process of change we want to see. Without cultural participation and transformation both the form and content of social, economic, political and other objectives, will be limited. In form they return to the well-worn grooves of top down change that is no change at all. In content, policies will be increasingly hemmed in by the immense pressures that capital and state will place on any movement for change unless there is a popular counterweight that is mobilized, critical, watchful and demanding. Culture is key to developing the critical and communicative resources that such a movement requires. At the same time, without that broader objective to fundamentally shift resources from the exploiting minority to the majority, cultural programmes for change end up as ameliorative sticking plasters or voluntaristic in their appeals for 'ideological struggle' over and above social and economic redistribution.   Cultural change and social and economic change that is real, are necessarily and inextricably interconnected.
Culture is not an invitation to join a transcendent and abstract universal community of the 'best' that humanity has produced in the 'arts'. It does not float free of history and society and politics. Nor is culture locked into fragmented and insular identities, with their own micro-political concerns. Culture could be thought of in many different ways that are useful for a socialist politics, but here is one: culture is the means by which people express their lived experience and its perpetual modifications. That lived experience is part of a shared and interconnected history within a socially and economically divided world. A radical cultural programme would be one that empowered people to find out about that world and its history and their place within it so that they can change it.
This is why culture is not an add-on to more 'important' 'bread and butter' issues, to use the language of a moribund economism. Culture is the site where consciousness of experience (or not) is forged, where history, memory, pain and pleasure are recognized and is the means of communicating across the divides of ethnicity, gender, age and region created by contemporary capitalism. It is also the means of communicating across the various strata that make up the working class and to use the language of sociology, the divide between the working class and the middle class. The critical and communicative articulation of experiences in cultural forms are necessary to forge the bonds of solidarity that can withstand the inevitable ferocious counter-attacks that any programme of radical change will face.
Needless to say, Left Unity's cultural programme must have nothing in common with the dominant form of contemporary cultural policy. Here culture is integrated into the neo-liberal order. Culture is seen as a means of encouraging competition between regions, stimulating creativity that can be channeled into commodities, developing skills that be transferred to employment (usually low paid) and making 'partnerships' that transfer financial and intellectual resources to the private sector.
Looking at the infrastructure for cultural provision in this country we can identify four 'terrains'. Firstly there is the High Arts, largely state funded through the Arts Council. The majority of funding tends to go towards servicing the cultural tastes of the middle and upper classes (the major theatres, opera houses, orchestras, etc). Then there is the commercial mass media owned by large interconnected corporations with huge power for taste and opinion formation. Thirdly there is the public sector. Unlike the state provision of the Arts, public sector broadcasting has historically had a broader engagement with popular culture and a more explicit mandate to be part of a national conversation than the High Arts. Similarly, libraries, although not immune to the sort of class stratifications that effect other forms of cultural provision, are certainly more open to working class users than the High Arts. Finally there is what I would call the terrain of Popular Culture. This is to be differentiated from mass culture as it is the culture that expresses the lived experience of working people most directly. This popular culture certainly has had complicated relationships with High Culture (think the working class bands and choirs before de-industrialisation, think the Pitmen Painters) and continues to have complex relationships with mass culture which mines it for its cultural ore (black culture in particular having a certain cache). Unlike High Culture, the public sector or commercial mass culture, Popular Culture has virtually no sustained funding sources and co-ordinating organizations. Insofar as it exists beyond everyday lived expressions, in special arenas set aside for cultural leisure, then it exists or existed in a patchwork of community centres, working men's clubs, and cultural forms such as theatre that have been in a perpetual struggle to survive. Sometimes the only resources available to this Popular Culture is heroic self-initiative and sacrifice. The class nature of this unequal distribution of resources for cultural participation is stark. In Salford for example on the site of the old docks, there now stands the Lowry theatre, the BBC's Media City and the Imperial War Museum, all publically funded organizations that cost hundreds of millions of pounds to build and sustain and whose workers and users are overwhelmingly middle class.  Not more than a mile away there stands the Salford Arts Theatre, on the edge of a large working class estate. It is run on a voluntary basis by a working class couple in their spare time and for years without any public support at all. For some time buckets were regularly spread around the foyer to catch the rain water leaking in through the dilapidated roof.
It is this fourth sector, the sector of Popular Culture, which ought I think to be a priority for Left Unity when thinking about its cultural policies. This is the terrain which needs to be expanded, supported and transformed as the political awareness and confidence of the people themselves changes through self-activity. Popular Culture provides the means by which presence of the working class in the public sphere can provide the leverage by which to democratize certainly the High Arts and the public sector and even to an extent some parts and levels of the commercial mass media.
At the heart of a policy of cultural democratization we might imagine something like a network of Institutes of Popular Culture (IPCs) in every city for example. Their job would be to fund and galvanise cultural activity in two key areas: the communities in which people live and the trade unions in which many millions of people are still members. In the communities for example, the IPCs could play a key role in attracting strata of the working class who have been massively alienated from mainstream politics and education and whose majority access to culture and information is the mass media. The IPCs would provide the equipment and training for cultural expression in radio, local TV, film, theatre, writing, music and any and all art forms that people wanted to explore. Their philosophy of education would be one that encouraged autonomy and critical engagement with the world around them and the formation of 'organic intellectuals'. The IPCs would help forge networks by which cultural forms could be circulated regionally and nationally. The physical infrastructure for these networks already exist in many cases, in community centres, cafes, museums, libraries, music venues, independent cinemas and so forth. But the IPCs could play a vital role in pulling these discrete sites into a national network. In relation to the trade unions the IPCs could help, through cultural projects connected to working class history, increase the participation of their members and the relevance of the trade unions to their members lives. The IPCs could also work with existing cultural providers to encourage democratization of their provision, increase education and properly invest in outreach programmes. The IPCs would also need to plug into the education sector, from primary through to Higher Education so that Popular Culture becomes a legitimate part of the curriculum.
The IPCs could be powerful motors of change. To work they would need many resources, not least philosophical and methodological resources that would enable autonomy and self-expression that was genuinely bottom up. Financially the resource question for culture is the same as anything else. Britain is a rich country, one of the richest in the world. It does not feel like that for many people because the wealth is badly distributed. But here's a concrete example of revenue generation: a tax on advertising. Advertising converts the wealth stolen from working people into a bastardised form of cultural production designed to keep the capitalist machine ticking over. With over 17 billion currently spent on advertising in the UK, a tax on all corporate advertising, would raise sufficient funds and reconvert that surplus back into socially useful activity. Just a 1% tax would raise say £170 million per year. That would allow 340 IPCs to set up with a  budget of £500,000 each. This is a cultural infrastructure that could transform the cultural inequalities that have come to be acceptable by a system that has no motivation to do anything about them.
Of course there are many aspects of a cultural programme to be discussed, including immediate demands and goals. It is to be hoped that Left Unity's Arts and Culture Policy commission will reactivate itself soon, encourage ideas from members and come up with some proposals to be voted on in March. I think something like the IPCs should be in the mix as a long term goal. But in the short term, and for all the reasons discussed above, Left Unity branches could think about how they can expand their constituency of members by engaging with Popular Culture in their own localities.