Final motions and amendments for Left Unity conference
UPDATE: Read all motions and amendments for the 15-16 November 2014 conference.
Click here to read the motions as a PDF file (two columns).
Click here to read the motions as a Word file (one column).
This is the final version of the document, including amendments and composites, and was posted here on 11 November. If you have questions please email standingorders@leftunity.org.
Post-conference update
Click here to download minutes (the motions booklet with decisions of the conference marked.)
---
Left Unity is active in movements and campaigns across the left, working to create an alternative to the main political parties.
About Left Unity Read our manifesto

Left Unity is a member of the European Left Party.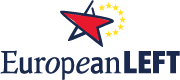 Read the European Left Manifesto
ACTIVIST CALENDAR
Events and protests from around the movement, and local Left Unity meetings.

Sat 6 Nov
COP26: Global Day of Action for the Climate 2021
As world leaders meet in Glasgow for the COP26 Global Climate Summit, take to the streets to demand global climate justice.
In London, we will meet at 12 noon outside the Bank of England, before marching to Trafalgar Square for a rally at 3pm.
GET UPDATES
Sign up to the Left Unity email newsletter.
CAMPAIGNING MATERIALS
Get the latest Left Unity resources.