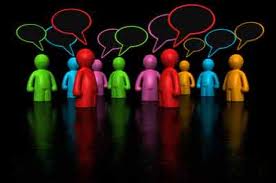 There is  a rich discussion taking place in Left Unity and beyond about the sort of new party of the left that needs to be built in this country. Here Jay Blackwood of Bristol Left Unity makes his contribution.
On the day of Thatcher's funeral I was struggling home from the shops with my groceries when I was accosted by one of my neighbours. Me and Pete had only exchanged the odd greeting up till that point. But that particular day he was fuming. The fawning and the eulogies had driven him to distraction. He needed to let off steam, and was pottering about in his front garden when I turned into our street. After quickly checking that I wasn't "a bloody Tory", he let rip. We talked for thirty minutes. It was instructive.
Pete's an 'Old Labour' man. He retired from his job on the railways many years ago, but he's kept up to date with the fine detail of the rolling disaster that privatisation of the service has brought about. He's livid about the profiteering, the corruption, and the deterioration of the service he used to feel proud of. He's always been a member of the Labour Party, but he hasn't had any time for it since the days of the Blair government. He still pays his subs, but he has contempt for what his old party has come to stand for. He feels betrayed, and he feels helpless as he watches everything his generation fought for turn to shit around him. Politically he feels he has nowhere to go.
Pete's an old-fashioned socialist. He believes in the welfare state and the NHS. He believes in the right to be in a trade union, and the right of that union to fight for its members' interests. He wants to keep the profit motive out of the utilities, the education system and the public sector generally. He believes in a society where people in need are cared for and valued, and where community and cooperation are held as core values.
On the other hand, he probably holds lots of opinions that I would take issue with. He's what some of our comrades would write off as a 'reformist'. But to my mind, he's part of the wide range of different people that I would like Left Unity to reach out to. I'd like him to sign up, come to meetings, engage in political debate, and help to build an alternative to the party he feels has sold him out. I'd enjoy arguing the toss with him on things we disagree on.
Pete's not a convenient fiction invented for the purpose of polemics. He's a real human being. And it annoys the hell out of me to see a founding statement being proposed for Left Unity that would prevent him, and a myriad of other ordinary people sick to death of the way society's being run, from feeling that they could get involved.
I am, of course, talking about the  Socialist Platform statement published yesterday. It has been analysed in forensic detail elsewhere, and compared to the broad-based Left Party Platform, by Tom Walker. Put briefly, the 'Socialist' Platform requires anyone signing up to the new party to commit themselves to a number of key propositions. These include (to take just a few examples) the following:
i) The new party's aim "…is to bring about the end of capitalism and its replacement by socialism". So just being committed to fighting austerity, privatisation, war and racism isn't enough. Only people already convinced of the need to abolish capitalism wholesale would be able to join. The vast swathe of people who find themselves to the left of Labour but don't identify as revolutionaries would not be welcome.
ii) Not only must new members already be revolutionaries, but they must hail from one particular revolutionary tradition: "We reject the idea that the undemocratic regimes that existed in the former Soviet Union and other countries were socialist." Apart from the fact that this will simply bemuse many of the younger generation, it will also exclude anyone who might have felt that these states did include elements of socialism.
iii) Not only will applicants to Left Unity have to be committed internationalists, they will also have to sign up to one specific formula for how that plays out on the European stage: "It [Left Unity] will work with others across Europe to replace the European Union with a voluntary European federation of socialist societies."
Iv) In case any potential joiners have missed the point the first time around, the platform statement repeats its insistence that only those dedicated to smashing capitalism are welcome: "The [Left Unity] Party aims to win political power to end capitalism, not to manage it."
v) As for the many potential supporters coming from the women's movement and the environmental movement, what's in the platform document for them? It assiduously (and deliberately) avoids any use of the 'F' word, and only briefly acknowledges the need to "protect the natural world on which we depend".
As others have pointed out, most of this document could have been written at any time in the last fifty years. It comes out of, and primarily relates to, one particular Trotskyist tradition. In putting it forward as the founding statement of our new party, intended to apply to all members of that party, it clearly defines the audience it's aimed at – the existing far left.
Needless to say, this represents a complete break from the original basis on which Left Unity was floated, and which quickly garnered over 8,000 signatures. As a document it contains much that I personally could happily sign up to. But it has almost nothing to say to the people I meet in day to day life. For most of the people on my street, on my estate, in my workplace, it would represent an insuperable barrier to membership. Its rhetorical posturing and maximalist demands are designed to make 'us' feel good but alienate everyone else.
In some ways, this places the Socialist Platform firmly within our comfort zone. After all, we have become used to honourable failures, to abortive vanity projects, to unity initiatives that swiftly collapse into farce. I think we can do better. I think we can learn to relate to a wide layer of people politicised by the austerity drive and by privatisation. But to do that we have to be prepared to engage with people's concerns in the real world. And we have to do that without presenting them with a list of maximalist demands that they're expected to sign up to before our dialogue with them has even begun.
I'm planning to lend Pete my copy of The Spirit of '45. I'd like to get him along to a meeting once we've got our new party up and running. I'd like to be able to talk to some of my other neighbours too, and explain that Left Unity is all about fighting austerity, and pauperisation, and oppression – fighting them  in the here and now. If we take the direction suggested by the 'Socialist' Platform, I think I can kiss any realistic chance of that goodbye.