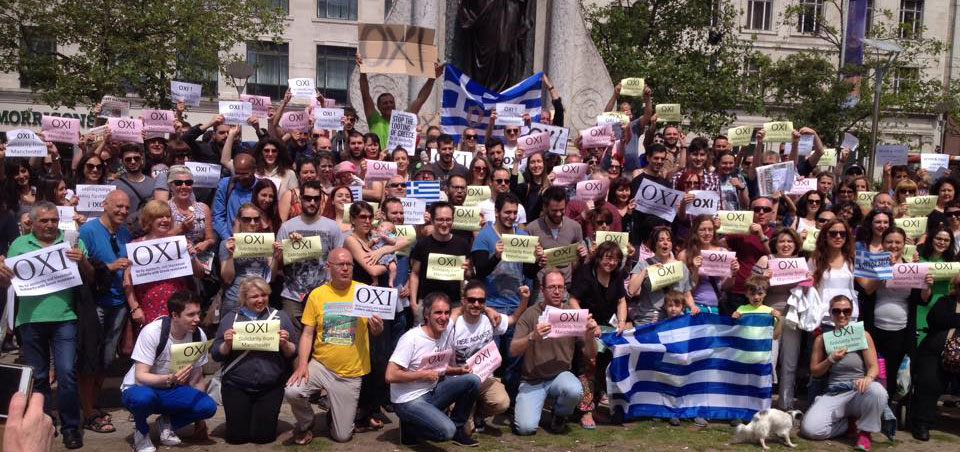 Bev Keenan from Left Unity Manchester reports.
At short notice, Left Unity Manchester organised a successful demonstration in solidarity with the Greek People this Sunday, the day of the referendum. Over 200 people attended.
In an open mic session we heard from members of the Greek community, Left Unity, Podemos Manchester, Greater Manchester TUC, Bolton TUC, Twinning Against Austerity, UAF, RAPAR and others.
We also listened to some anti-austerity poetry and sent a resounding "OXI! OXI! OXI!" to the Troika.
Our message was one of unity in opposition to austerity and of solidarity with the Greek people. Speakers highlighted the need for unity of the working people across Europe and for the free movement of immigrants. We stand against the destruction of our lives by the continued onslaught of austerity and neoliberalism and for true democracy and the real representation of our rights and needs.