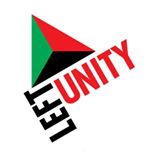 Keir Starmer has sacked Rebecca Long-Bailey as shadow education secretary after she tweeted praise for an interview in which the actor Maxine Peake said that the US police tactic of kneeling on someone's neck was taught by the Israeli secret service. A spokesperson for the Israeli police has denied this, stating that "there is no tactic or protocol that calls to put pressure on the neck or airway".
The Labour Party Leader said his reason for sacking Long-Bailey was: "The article Rebecca shared earlier today contained an antisemitic conspiracy theory."
Amnesty International (US) has reported that Baltimore law enforcement officials, along with hundreds of others from Florida, New Jersey, Pennsylvania, California, Arizona, Connecticut, New York, Massachusetts, North Carolina, Georgia, Washington state, as well as the DC Capitol police have all travelled to Israel for training. Thousands of others have received training from Israeli officials in the US.
In June 2012 Minnesota Public Radio reported that about 100 Minnesota law enforcement officers attended a counter-terrorism training conference in Minneapolis put on by the Israeli consulate in Chicago, the FBI and Minnetonka police. Deputy Consul Shahar Arieli said Israeli law enforcement officers shared techniques to prevent terrorist acts, such as suicide bombings. Arieli said: "The half-day conference briefly touches on concerns that law enforcement operations could violate civil rights, but mostly focuses on terrorism prevention techniques". There are numerous reports and photos on the internet from reputed news sources showing Israeli police using the technique of kneeling on the head and neck of Palestinian protestors.
Whether or not the Minnesota police were directly taught the neck-kneeling technique by Israeli police, there has clearly been close cooperation between US state police forces and Israeli security services; and this is a technique that has been used by Israeli police. Using this as a pretext for sacking Long-Bailey, the most prominent Corbyn supporter and left-winger in his Cabinet, Starmer has continued the tactic of equating criticism of the Israeli state with anti-semitism and using this to attack Corbyn and others on the left of the party.
Left Unity stands in solidarity with Rebecca Long-Bailey and upholds the right to criticise the repression of the people of Palestine by the Israeli state. Her sacking has more to do with the continuing purge of socialists within the Labour Party than opposing anti-semitism. We agree with John McDonnell MP when he tweets "Throughout discussion of antisemitism it's always been said criticism of practices of Israeli state is not antisemitic. I don't believe therefore that this article is or @RLong_Bailey should've been sacked. I stand in solidarity with her".
Anti-semitism and all forms of racism should be condemned without hesitation. But using anti-semitism as a pretext for closing down discussion of the tactics of the Israeli state is itself anti-semitic, as it equates all Jewish people with the actions of the state of Israel. Although Left Unity organises outside the Labour Party to put forward socialist policies and actions, we also stand in solidarity with Rebecca Long-Bailey and all those socialists who are within the Labour Party in resisting the silencing of their voice within the party.