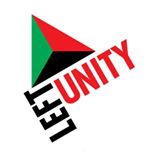 The Immigration Bill coming before Parliament today is a backward step by a backward and reactionary government. Ending the right to Free Movement for all EU citizens here and for UK citizens in the EU ends forty years of opportunities for work, study and research across 28 countries. It also risks creating a new hostile environment for EU citizens in the UK and a Windrush-style scandal but on an even bigger scale. This includes fear of accessing healthcare, lack of access to safe housing, no recourse to public funds and an inability to stop working or to self-isolate. This is not only detrimental to the health of migrant communities, but the health of the wider public is also put at risk. 
Many migrant workers in frontline jobs have been described as "low skilled" but the pandemic has shown how important their work is and many of these workers will be prevented from entering the country, despite the fact that UK farmers, for example, are already warning of food shortages next year due to a shortage of agricultural workers. The points-based system will prevent any migration except for those earning high salaries or the rich, who will be free to enter and stay. Yet it is precisely in these areas of the economy that many migrant workers are needed.
People who have lived and worked in the UK legally for years will be criminalised for working, driving or accessing vital benefits, and could face detention and enforced removal. Landlords and employers will face fines for renting to or employing EU nationals without status.
We are also concerned about the wide-ranging powers granted under the Bill for the Executive to amend the legislation without virtually any parliamentary scrutiny which is certain to lead to future cases of injustice and misuse of powers by a Home Office which already has an appalling reputation for overseeing and implementing the hostile environment under which so many have suffered.
Left Unity totally opposes this Bill and regards it as a move away from any enlightened and progressive policy on migration in the UK. We call on the labour movement and all progressive forces to oppose this descent into a system which on both a human and economic level will cause untold damage.