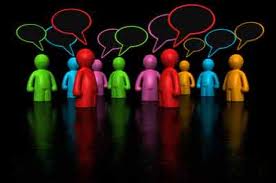 John Keeley (Left Unity supporter & IOPS member) contributes to the debate.
One of the biggest challenges we face is convincing people that we are different to the capitalist political parties. That we are not just another group of politicians seeking power to rule over the people.
After 18 years of Tory government, Blair & Brown did little better. Inequality continued to rise. The best that can be said about Labour is they are not as bad as the Tories. That's not saying much. Some people, especially students, then got their hopes up that the Liberals were offering something different, only to find that they were like all the other politicians – just after power for its own sake!
So how can Left Unity send out a clear message that they are different? I suggest one way is to link up with IOPS (International Organisation for a Participatory Society – http://www.iopsociety.org). It offers a vision of a society where people have a greater say in the decisions that affect their lives. The general principle is people have a say in proportion to the extent that the decision affects them. Its core values are:
Self-management
Equity/Justice
Solidarity
Diversity
Ecological stewardship
Internationalism
Analysis is divided into four spheres:
Community/culture
Kinship/gender
Polity/power
Economy/class
These four spheres have two contexts:
Ecology
International Relations
The institutions of the four spheres generate relations of power, wealth, privilege & status. Economics is just one of the four spheres & the two class analysis of Marxism (capitalists & workers) is rejected in favour of a three class analysis that includes a coordinator class. These are the people who have the empowering jobs, such as bankers, accountants, lawyers, doctors, etc. The argument is that these people, although not capitalists, are an obstacle to a classless society. Taking the means of production away from the capitalists will not create a classless society unless the empowering work is not shared out along with the repetitive, mundane tasks. It is not just about removing private property but abolishing the division of labour.
IOPS is very much aware of the importance of language. Being labelled a communist is currently a handicap. The same goes for the terms Marxist & anarchist. These words become obstacles to the central message of participation & having a real say over the decisions that affect us. Hence the emphasis on transcending 20th century central planning & not having an ideological driven blueprint. Rather to promote a revolutionary organisation that is anti-capitalist, anti-racist, anti-sexist & anti-authoritarian. It aims to win a better world by:
Flexibly exploring & advocating long term vision
Building the seeds of the future in the present
Empowering the lives of its members
Organising in an internally classless & self-managing way
Winning changes in society that better the situations
Much of this should find favour with supporters of Left Unity. IOPS don't reject electoral politics but they do emphasise the vision of a society where people participate directly in decision-making. A vote every 4 or 5 years is not democracy. This means arguing for an alternative system, not just being an alternative party to vote for. It also means trying to build that alternative system that allows participation & equality of decision-making now. This is what IOPS are trying to with the structure of their website & the chapters that have been set up. Their meetings are a breath of fresh air, tolerant of alternative strategies, but united in a vision of a better world.
I hope Left Unity & IOPS can work together & convince people that we really do offer an alternative.