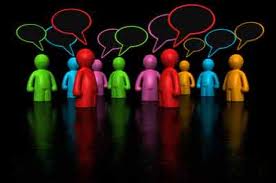 A contribution to the discussion from Left Unity supporter Simon Hardy and member of the Anti-Capitalist Initiative

Left Unity is taking shape. Several local groups have now been formed and a delegate conference will lay the basis for building the organisation in the coming months. The electoral successes of UKIP and the inevitable swing to the right in British politics as the mainstream politicians try and outdo each other in terms of xenophobia and immigrant bashing is a warning to us all. The incredibly low vote for TUSC and the Greens failure to fight cuts where they have councillors shows that there is no credible left of Labour challange at the moment. Left Unity is the only credible show in town to make the break through.
But we have a long way to go. Only now we turning to a discussion on politics, and there is clearly a  variety of views on the way forward. This article is a contribution to some of these debates.
Resistance
A common argument against Left Unity from people who should know better is that it is "electoralist". This is strange since no statement has been passed by Left Unity in any form stating that elections are our primary or only concern.
Nevertheless, the fear around electoralism is an important one. It is the problem that the Green Party have, and this is why once they are in any position of local power, they end up sucked into the logic of the state and the economic interests of the bosses. We can see how the Green Party acted in Germany when it was in coalition government with the Social Democrat Party where it ended up acting much as the Lib Dems have done in Britain.
Left Unity must avoid this fate by focussing most of its energy and activist time on actual resistance to the cuts, to neo liberalism and the austerity offensive. The first time people come across Left Unity members should be on the picket line, the protest and direct action campaigns, not door knocking for an election.
Left Unity needs to become the party of the resistance. This is not to say that we don't want a united anti cuts campaign or to work with people outside of Left Unity like the Greens or left wing Labour people. Of course we do. But only Left Unity has the potential to play a principled and leading role against the cuts in a way that no other political party in Britain can do.
If we do well in the campaigns, if we make a name for ourselves as serious and dedicated activists supporting every strike and building every protest, then and only then can be build the crediblity we need to turn that support into votes. In other words the elections are a secondary area of work that flows from our general activism. This means we are not chasing after votes, we are establishing ourselves as serious fighters against the government to the point when people are telling us they want to vote for us, that we should stand in the local or general elections.
Even then we must beware of trimming our politics to get votes. We have to be principled on unpopular questions around immigration for instance. Either we are anti-racists who stand in solidarity with those facing persecution by political parties and the media or we are nothing.
Politics
If we can get a good strategic orientation as an activist party then we will be on the right track. But we also have to consider our political statements and positions. The draft statement for the delegate meeting, based on the about us section of the website, is a good start but it can be improved. When we talk about an economy that works in the interests of the majority we have to be clearer about what that means. We will lack credibility unless we can convince people that we have a solid proposal for how to run things differently. The Tories have credibility at the moment among large sections of the middle classes because at least they propose a clear strategy, austerity, cuts and reducing the role of the state to create space for the private sector.
What is our alternative to this? A programme of tax and spend is a step in the right direction but it doesnt go far enough. We have to tackle the question not just in terms of tax and finance but around issues of property, owership and who has the "right to manage". But simply, we have to raise the question of who has power in society and what they do with it. These debates need to be started, even if they aren't concluded yet.
However, it is quite clear – and this is a good thing – that Left Unity will involve both reformist and revolutionaries in its ranks. The important thing is to embrace that pluralism and make it work, allow it to create a dynamic pressure to push us outwards as an organisation. In order for that to work we have to pass statements and platforms which don't drive out either wing. What we musn't do is start forcing reformists to adopt revolutionary slogans they don't agree with or force revolutionaries to accept reformist solutions simply because "that's what most people agree with". This means we have to keep it open on key questions – at least for now. We can deal with bigger strategic questions as and when the class struggle throws them up.
The signs are good for Left Unity, and there is a real energy to make it happen – to get it right this time. We have to put away cynicism and preconceived polemics from yesteryear and come together to build a progressive, left wing opposition to the mainstream parties and the looming ogre of  UKIP. If we don't do it now then the next few years will be ones of defeat and misery – but they could very well be the beginning of a new phase of renewal and hope.