"Left Unity" a New Radical Political Party of the Left
The result of the ballot at our Founding Conference on the name of our new party was as follows. This means we will be "Left Unity" as a new radical force on the left in the UK.
We are "Left Unity" a new political force on the left.
Result of party name:
Left Unity Party 47
Left Party 122
Left Unity 188
Democratic Voice 44
Second ballot
Left Party 139
Left Unity 235
---
71 comments
Left Unity is active in movements and campaigns across the left, working to create an alternative to the main political parties.
About Left Unity Read our manifesto
ACTIVIST CALENDAR
Events and protests from around the movement, and local Left Unity meetings.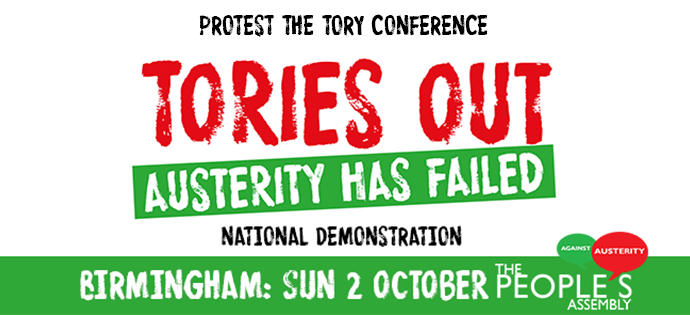 1-2 Oct
Protest the Tory Party Conference
The People's Assembly are holding a major conference and a national demonstration in Birmingham, to demand an alternative to 'Austerity Britain'.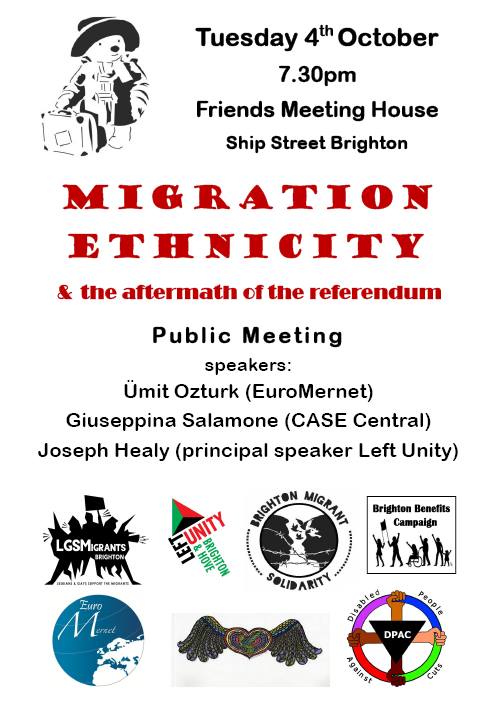 Tues 4 Oct, 19.30
Migration, Ethnicity and the Aftermath of the Referendum
Public meeting in Brighton, with speaker from Left Unity, EuroMernet and CASE Central.
Friends meeting house, Ship St, Brighton.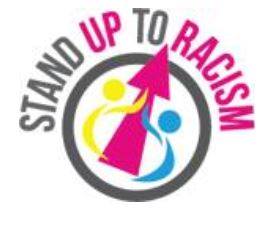 Sat 8 Oct, 10.00
Stand Up To Racism National Conference
Examining the current struggle against racism in Britain and beyond. Speakers include Jeremy Corbyn.
Sat 8 Oct, 11.00
Brexit Britain: What went wrong and what next?
Organised by Another Europe Is Possible, Open Democracy, Democracy in Europe 2025, and the LSE Civil Society and Human Security Research Unit.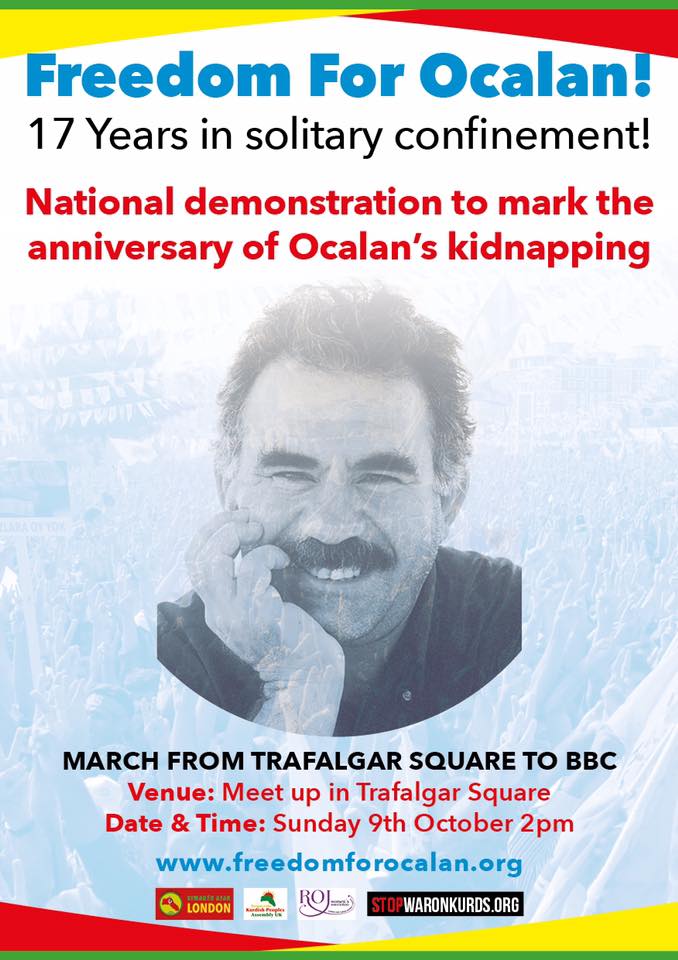 Sun 9 Oct, 14.00
Freedom for Abdullah Öcalan national demo
Marking the anniversary of Abdullah Öcalan's kidnapping in Turkey. Marching from Trafalgar Square to BBC.
GET UPDATES
Sign up to the Left Unity email newsletter.
CAMPAIGNING MATERIALS
Get the latest Left Unity resources.