Johnson is conscious right wing disaster capitalist with no respect for the law. Conservatives feed the rich and starve the poor, feed the crooks and speculators but hamstring the unions. Britain is a wealthy advanced economy. Austerity was a callous lie.
Johnson must go – the Conservatives must go – austerity must end at last.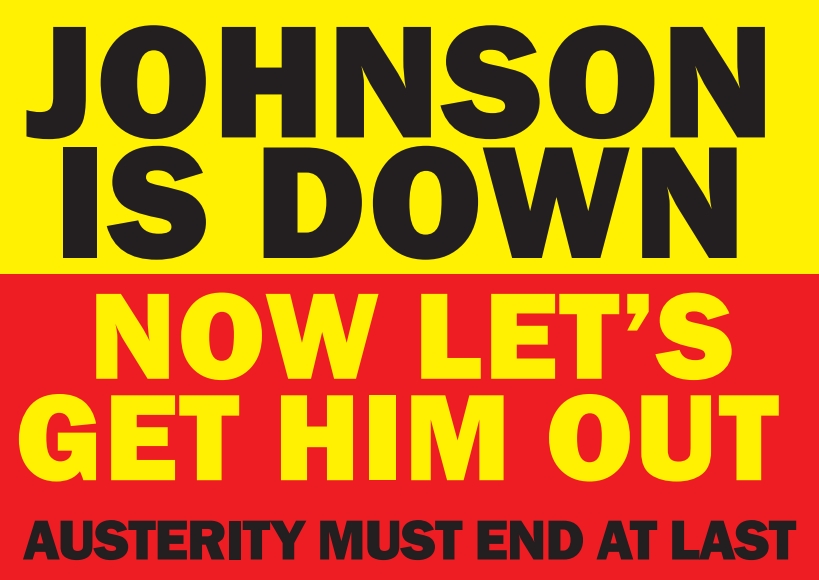 Click to view broadsheet (PDF).
Order printed copies:
Materials are free, but we ask for a donation to cover postage (suggested donation is £3 for smaller orders and £5 for larger ones). Please email office@leftunity.org with your order and mailing address.