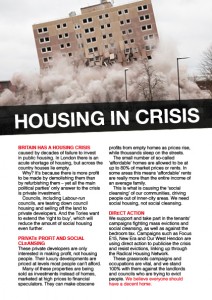 This A5 leaflet has some text about the current situation in housing on the front, and puts forward Left Unity's policies on the back.
Order printed copies:
Materials are free, but we ask for a donation to cover postage (suggested donation is £2 for smaller orders and £4 for larger ones). Please email office@leftunity.org with your order and mailing address.