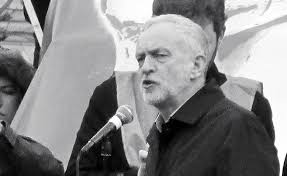 Felicity Dowling writes: Jeremy Corbyn represented a clear break with the pro-austerity, pro-war, anti-immigrant, anti-working-class elements of Labour's recent past even though he was not always able to win those points within the Labour Party. His message galvanised tens of thousands of people to join the party, 12 million to vote Labour in 2017, and 10.3 million people to vote Labour in 2019. (Only 8,609,527 had voted Labour in 2010.)
The manifesto in 2019 was radical and pro-working-class and proposed some significant changes.
The election of Keir Starmer and his selection of pro-austerity cabinet members signals the end of the Corbyn era.
Left Unity had significant differences with Labour even under the Corbyn era over nuclear weapons, the attitude to migration, the nature of the Brexit project, the situation of EU migrants, and how to transform society. Nevertheless, we recognised how important Corbyn was in bringing thousands more people, and especially young people, into the struggle for a better world.
Keir Starmer said he will not demand the impossible, but if people are to survive the coronavirus crisis, its economic social and political aftermath, the 'impossible' – or what was previously seen to be impossible – is what is now needed. There must be no going back to the status quo ante, to the way things were before coronavirus.
The coronavirus crisis has exposed the depleted and underfunded state of the NHS, with too few doctors, too few nurses, too few midwives, associated professions and inadequate physical resources. The Conservative government's cruel and stupid "herd immunity" policy has not been adequately challenged and the failure to 'test, test, test', map, identify and isolate" will cost huge numbers of lives. Indeed the lack of testing is still causing major problems.
The Conservatives' work is exposed. Three million of the key workers keeping us all alive earn less than a living wage. Poverty is rife, public services damaged, millions working on so-called self-employment. The extent of hunger and of how limited ordinary families' savings are is laid bare for all to see, and all before this virus really hit.
The 2016 work to prepare for a pandemic was not followed through, on cost grounds.
The immediate crisis will present Labour with an immediate challenge. While Corbyn challenged the government effectively in his last speech as leader in the House of Commons, Labour's overall response is muted.
It will be disastrous and unforgivable if the government is not held to account. Disastrous for both Labour and the people if either formal or informal coalitions or national governments are agreed.
We need a better world, and a better world is clearly possible. We can have a good NHS, decent wages, a viable environment, good education, decent public transport and a green new deal where factories make socially useful goods and people work much shorter hours. We can work to consign racism, homophobia and transphobia to the dustbin. The very grim, very real alternative, the 'normal', would be 1930s style depression and far greater repression.
The demand for a better world has to be loud and clear. We have to support all the key workers hauling us through this health crisis with great difficulty and huge sacrifice. It has to be the focus of our work, both in what we publish, and what we do in the communities. The ruling class will be happy to use this as another chapter of disaster capitalism. The resistance must be uncompromising in denying any return to austerity, any acceptance of continuing poverty, and further destruction of public services
This is a world struggle. The situation in Italy, Spain, Iran, the USA, India, Pakistan, South Africa, is as bad as here or worse. The crisis of the virus and the crisis of capitalism have coincided and fed off each other.
If you agree with us, please join us in these tasks.
Left Unity will be happy to work with all socialists prepared to oppose the Conservatives and their international political allies. Happy to build solidarity within our communities, to stand with the migrant and the refugee, to oppose repression, to fight with and alongside women fighting violence against women and for women's rights, to fight for a decent life for all our children and elders, to fight alongside disabled people for their rights. Happy to work with all who see these struggles as international.
We are happy to include those who wish to stay in Labour, but Left Unity will as necessary criticise and oppose Labour policies, local and national which are anti-working-class, anti-migrant, anti-peace and anti the environment.
Alongside many others across the world, and together with the European Left, we pay tribute to the work of Jeremy Corbyn whose ideas have inspired young people across Europe and beyond – ideas which remain part of what needs to be won.