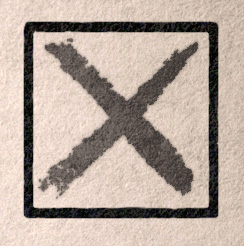 These are the results of Left Unity's internal elections, as announced at the conference on 29 March.
Officer posts
National Secretary Kate Hudson
Principal Speakers Felicity Dowling, Pete Green, Salman Shaheen, Bianca Todd
Nominating Officer / Elections Coordinator Chris Hurley
Membership & Communications Officer Terry Conway
Treasurer Andrew Burgin
Media Officer Tom Walker
Trade Union Officer Tim Nelson, Oliver New (job-share)
National Council – directly-elected section (15 seats)
Kerry Abel, Toby Abse, Matthew Caygill, Gioia Coppola, Merry Cross, Liz Davies, Jon Duveen, Stephen Hall, Guy Harper, Yassamine Mather, Sharon McCourt, Pete McLaren, Joana Ramiro, Barbara Segal, and Pip Tindall.
National Council – English regional, Scottish & Welsh representatives (40 seats in total, divided in proportion to the membership)
Where there are unfilled seats, nominations will be re-opened.
Eastern (2 seats) Drew Milne.
East Midlands (2 seats) Rob Marsden and Liz Silver.
London (10 seats) Rachel Archer, Simon Hardy, Fred Leplat, Kathy Lowe, Terry Stewart, Dave Stockton, and Doug Thorpe.
North East (2 seats) No candidates.
North West (5 seats) Laura Cockett.
Scotland (2 seats) No candidates.
South East (6 seats) Anna Bluston, Colin Piper, Ben Lucas, and Mark Findlay.
South West (3 seats) No candidates.
Wales (2 seats) Kat Burdon-Manley and Andy Hewett.
West Midlands (3 seats) Darren McCourt.
Yorkshire & Humber (3 seats) Melanie Griffiths and Geoff Halliday.
Appeals
James Non
The Disputes committee election is being re-run.
The election was conducted by single transferable vote (STV). Click here for the full breakdown of the vote count.