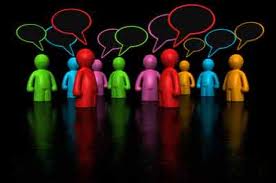 David Smith, the campaigns officer for the Leeds Green party and a member of the Green left offers some personal views on the state of left politics.
UKIP
192 councillors (but there are ongoing defections)
11 MEPs (but again possible defections)
Parish councillors?
Green Party
141 principle authority Councillors
14 Scottish Councillors
2 MSP
2 AM
2 MEP
1 MP
Numerous parish Councillors
So we have the rise of UKIP but the last BNP councillor did lose their seat in Burnley. In reality, the right wing voters have simply switched to UKIP or Tory.  I have been told this at street stalls for different campaign groups. In the 2012 Leeds local elections generally the UKIP split the Tory vote but perhaps 10-20% of their vote appeared to be protest? However if the battle becomes between centre right and right then the country will suffer. Whilst the 3 main parties are very similar, has the moral political centre actually moved OR are people simply not voting? Have we morally as a country lurched further right through the 00s ?  The lowest turnout in Leeds is about 12% but most local elections get above 20%. This increases with if regional, national or euro elections are held on the same day. The Euro elections are next year, this may encourage people to vote twice for UKIP. In 2009 the Greens narrowly got beaten by the BNP in both Yorkshire and Lancashire. The bigger question is whether Respect, No 2 EU or any other green left group will stand in Yorkshire? The Euro Green Party campaign is "Yes, Yes, Yes"- yes to a referendum, yes to EU reform and yes to staying in the EU. But it does leave us exposed to the question: What happens if you can't get reform?..No?
And is the rise in the UKIP vote due to migration, Europe or desperation? One thing that does annoy me is when people assume Labour is the party of 'the working class'. The reality is that in certain areas, it is the Tories and UKIP who pick up the 'working class' vote. You have to accept this to do something about it! There also is the assumption about class consciousness. Our whole state is drifting further right, our NHS is been privatised, the rich are getting richer and yet some people would rather talk about 'class' for hours. In the modern era do people know what 'class' is? Or do they associate 'socialism' or 'class' with repressive totalitarian regimes eg. Stalin, North Korea? It may take many decades before 'socialism' loses the association with dictatorships? But people do care about inequality, the environment, NHS etc.
Divided Left?
Of course beyond Labour, Libdems, Tories and UKIP there is a whole raft of Liberals, Stalinists, Trotskyists, Internationalists, Communists, Anarchists and Libertarians. Whilst some are 'left', others appear to support totalitarian regimes /methods. So how many groups are there? Well the EPSR reckons there are '57 varieties' of far left groups. If we add Labour Left, Greens and perhaps the very odd Lib Dem then we might get 60 ish? If you then add all the campaign groups then you are easily in the hundreds. In fact it is increasingly becoming a crowded 'marketplace' (to use business parlance). Some people are looking for a group for like-minded people, some to campaign and some people are looking for simple solutions. In fact it would appear that some people enjoy centralism deciding for them what is 'ethical' and just. Perhaps the world has become too complicated and people seek direction, although this can border on blind faith? Remember
 'no one holds a monopoly on the truth'
Amen
The Greens have a Federal/Decentralised structure so parties are free to concentrate on local issues, greens issues and social justice. And some candidates choose to focus on 2 of the 3, I can't deny that. Parties are free to decide where to stand and create campaigns. The Green Party is generally 'bottom up'.  Certain Green parties have made arrangements with independents or Liberals. I would happily support a strong local indie in an area we do poorly, but some in the party constantly want a 'full slate' to give people the 'option to vote green'. Again it should be on a case by case basis. But this is what Will Duckworth, the deputy party leader said about the formation of a new Left Unity party:
 "There is no need to reinvent the wheel, Just get behind it and push."
 Every Green knows that since 1990 our emissions haven't gone down. They have actually increased by 10%: http://www.bbc.co.uk/news/business-22267231 Every Green councillor will know this, they are doing all they can but fundamentally they know that our current capitalist system is not green.
CAC
 So far 25 Labour councillors have signed the Labour Left/Labour Representation Committee pledgeathttp://councillorsagainstcuts.org/A number have been kicked out of the Labour party for signing the pledge.A number of Green Party councillors have signed the pledge but CAC will not publish them. They argue that if they put non labour councillors on the petition then they will alienate the party. To be fair Labour do not like the Greens and I sometimes get patronised by them. That's not to say there aren't individual good members. But I have heard of people joining a local Labour Party to "keep an eye on them" !
In fact the increasing negative articles on the Greens by Labour only shows how worried they are. Yet if any big party completely adopted our policies then many, many greens would join them. Yet they are still stuck on the pro-growth, mythical political centre. In fact during one labour conference there was a discussion called "how to combat the green peril"! The reality is of course that I see little difference between Labour, Lib and Tory cabinets. In fact at a local level you can easily get Labour councillors who are right of Conservative and vice versa.
 Labour and Cooperative party
 Recently a motion at a southern co-op AGM asked the co-op to disaffiliate from the Labour Party. Until Labour changes I would encourage more members of the co-op to ask this question. It would be interesting to see what an independent "Cooperative Party" would do. If their main aim was to create and encourage ethical transparent worker owned co-operatives then things could get very interesting. I would recommend everyone goes to the regular 6 monthly co-op meetings. You even get dividends and free snacks! And they can have influence. A motion last year forced the co-op to stop buying food from the Israeli occupied territories and members must have been one of the reasons they stopped using ATOS. However the co-op does seem to be taking on supermarkets by copying some of their methods. But in the process are the becoming exactly the same? The co-op should be more radical and if enough people went to meetings then it really could be.
 There are analogies between the above and Labour's relationship with the unions.
 Respect
 Initially after George Galloway's election the far left was really excited but sadly George Galloway is both their biggest asset and biggest liability. Perhaps with 'personalities' you always get issues? So I personally will not support North Korea or the Cuban government (they are dictatorships/monarchies). But would support any (non violent) action to stop the US blockade of Cuba, end the use of Guantamano Bay and reduce nuclear weapons. The logic of the G8 doesn't work:
 'you can't have Weapons of Mass Destruction as we already have them'
I keep hearing mixed reports from Bradford and it remains to be seen how they do in next years local elections. In the past the Greens and Respect have had arrangements. I get the impression that a lot of the left have started to ignore Respect?
TUSC
This has been going for nearly 3 years and so far have only elected 1 parish councillor (against the only opposition of an indie candidate). Unofficially they also have a SWP councillor in Preston but he stood as an independent, possibly on purpose? Interestingly, I don't think the SWP can stand under the name "SWP" so the TUSC label gives them options. The Socialist Party can only stand as Socialist Party of England and Wales (SPEW) so again TUSC is useful. I couldn't also help notice that 'CAC' and 'SPEW' have 'well sic' names….TUSC in electoral terms have been poor but as a ?pressure? group they have had some influence. Last in year in Leeds the Alliance for Green Socialism, Socialist Party and ?SWP? in Leeds came up with an ant-cuts pledge. They asked candidates to agree to the pledge. It was somewhat secretive and I was the only Green Party candidate. In reality it should have been sent to every single candidate, regardless of party. Now here is where left unity could be useful. They could publish the pledges loud and clear for everyone to see. The signing could be a big event and could get local press? If you contact your local Green Party then you will be guaranteed a reply.
Green Vs Left
Now I believe the two can be resolved but sometimes they clash. Over the past 2 years I have been in and out of temporary work and seen top down, mixed and bottom up groups. They all might have their place but you can generally boil them down to:
A)Campaigns against inequality
B)Campaigns against environmental destruction
However if you resolve A then B becomes much easier. I am a member of 'Green Left' the Ecosocialist group within the Green Party. And I also have personal ideals which if the Green Party crosses, then I will leave. One thing that Labour particularly doesn't get is the idea that 'growth' isn't really the answer. Growth in science, equality, health and life expectancy are great but growth for the sake of growth is pointless. Eternal growth in a finite world is impossible. So are MPs really that stupid or do they knowingly lying to us? Consumption and inequality are the problem not population. But if we continue to consume more and more under our current system then you simply cannot ignore population. One day we might have 'open borders' but I feel we are a long way off that? Yet time and again it is shown to be an important issue to a significant proportion of the population. Science offers no 'correct' answer on the topic. So if I am ever elected then I will simply defer my opinion on population to the electorate (I know, I know I can hear the far left muttering already) whilst talking about Europe and population in a simple progressive respectful way. Otherwise the people who have issues about population and Europe will vote far right. Don't let only the far right have monopoly on talking about population and Europe.  It is not a taboo subject. Remember:
'There is no such thing as a stupid question'
 Brighton & Bristol
 Generally the left doesn't have major issues with our policies. And in 2010 we had a fully budgeted alternative.  Alas we didn't get any press as figures which add up are a 'non-story'. But they do have a go over our anti-cuts stance. Out all of the councils, again and again they bring up Brighton and Bristol.
Firstly I don't really understand Bristol (I can't be an expert in every Green Party!) but there appears to be some form of rainbow alliance. Gus also has the full backing of his local party. Here is what Cllr Gus Hoyt said:
'Then there are the cuts. As a Green (and personally) I am fundamentally against the cuts that Westminster is forcing on the country. I believe they are ideologically driven and that the money can be found elsewhere (clamping down on irresponsible corporations and tax avoiders, for example).
This does not change the fact that as a local authority we have no alternative but to accept the financial situation which has been imposed upon us. Savings of £34m have to be found, but I will do my best to ameliorate the effects on the most vulnerable. Clearly this is not a position I ever wanted to be in, but with power comes responsibility. We have to rise to this challenge and put the needs of the people of the city before short-term political gain.
I can see the Labour leaflets already. "Greens deliver coalition cuts!" But hopefully Bristolians will see through this shallow taunt. We all know that Labour mayoral candidate Marvin Rees would have had to do exactly the same, had he won. We will be helping forge a new way of doing things here in Bristol, and I genuinely believe it will work.
Hopefully it might also serve to stop the childish pantomime that has dominated local politics for so long.'
I wince at the Thatcherite 'There is no Alternative' (TINA) but interestingly in the 2013 elections the Green party in Bristol gained extra councillors. Make of that what you will.
And finally Brighton. Now firstly Labour and Conservatives always vote down the minority administration government. So we never get a full Green Budget. Secondly every year at least 1 green councillor votes against or does not vote for the Brighton green budget. Council Leader Jason Kitkat stated that amongst local authorities:
 'I have picked up no appetite at all for any of them setting "illegal" anti-cuts budgets'
 And
 'I am utterly opposed to the government's austerity agenda, which Labour say they would continue with if elected in 2015'
 The Greens are therefore looking for long term sustainable forms of funding. They have mentioned 'illegal budgets' in their leaflets and Jason has called on Brighton to reject right wing politicians. On a pragmatic level if Greens refuse to set a budget then Labour and others happily will. But the Greens will likely gain more councillors in next years local elections and they can no longer use this as an excuse. Ultimately the decision lies with Brighton voters. Brighton Green party should instead of dismissing illegal budgets as 'this is not the 1980s', should actually be putting the open question to their voters on a ward by ward basis. There are various ways they could ask their voters. Ultimately it would then be up to the people of Brighton. Brighton is fairly radical city but I cannot pretend to speak for Brighton.
However a principled stand as indicated by their local voters would almost certainly guarantee re-election (I believe this happened in 1980s Liverpool).  If the Greens had a majority it is very unlikely that 1 authority would damage the government much. In fact the government would seize it, privatise, cut jobs and introduce various schemes such as workfare. You would need a number of authorities to simultaneously set an anti-cuts budget. This is again where left unity could do some work? Everyone forgets:
 "If no one will implement a government decision then it would simply not happen"
 Recently there has been a 'dispute' between Brighton refuse workers and the council. It would appear the Greens have had to resolve something which the Conservatives and Labour failed to sort and voted against the tax rise which could have resolved it. Jason KitKat wrote:
'I make no apology for seeking to introduce fair pay and allowances for all staff from care workers, social workers to gardeners and waste operatives. Since Greens formed the administration our lowest paid all have and will retain bigger pay packets through our introduction of the Living Wage, where we have led the way in local government. Senior management pay is at its lowest level in over a decade. As a result we've closed the gap between highest and lowest paid in the council meaning it's far more equal than when Labour ran the council…………………………………………We have to resolve these allowances now. To do so without any detriment to any member of staff would sadly be totally unaffordable, even with Council Tax rises that would certainly not be supported by Labour and Conservative councillors. It is also important to remember that Brighton & Hove is the second worst-cut council of its type in the country. Being simply against any detriment to anyone might be ideologically pure, but doesn't offer any solutions to the immediate situation the city council finds itself in. The Labour Party are not interested in the rights and wrongs of this important issue, and are cynically using it as a stick to beat the Green administration whilst knowingly not telling people the whole story.'
 In fact the wage bill of Brighton council will actually go up. The party and MP take a different view:
http://www.brightonhovegreens.org/news/greens-oppose-council-staff-pay-cuts.html
http://www.redpepper.org.uk/the-pay-dispute-at-brighton-council-a-green-view/
At the last Green Party Conference a motion asking Brighton to take a lead in organising a anti-cuts conference was lost by about 40% to 60%. The party is split on the issue and we are all watching Brighton. A anti-cuts budget could turn Brighton into a 'sacrificial lamb' or be the beginning of the end of 'wealth before health'.
It will also impact the debate about whether the Green Party should change its name? But whatever label you attach you are almost guaranteed to alienate someone.
Unions & anti-cuts groups
 As a Green I support unions but worry I might be indirectly helping re-elect 'New Labour'. The Unite Community branch for those not in work, shows that there are at least a few modernisers in unions. Sadly of course they rang around the local Unite Community membership asking if they wanted to join the Labour Party. Generally union membership is low in the private sector and you cannot soley blame the public and MPS, you also have to have a good long look in the mirror. Interestingly GMB is constantly having a go at Brighton council yet surely they should also be having a go at all the cuts happening in Labour run councils? In Leeds the GMB has only recently set up a petition against care home closures. In 2012 they didn't do much when they closed homes in South Leeds. Our Green councillors set up their own petition but they are only 2 out of 99 councillors (yes you could make a Jay-Z cover about 99 councillors).
A few unions do not support any party eg. PCS. And there isn't good branches or shop stewards in other unions. Ultimately unions should be bottom up and allowed at a local level to follow any general progressive campaign. Currently I am trying to join IWW but at this rate maybe I should form 'Leeds Green Left Union'?
 Others ways to organise
 That's right as a member of a political party I accept that elections cannot solve everything. They can only provide the fair ethical framework and inspire people to think differently. But they cannot and should not run everything. There are numerous ways to organise campaigns. Here are 198 methods of nonviolent action: http://www.aeinstein.org/organizations103a.html
All though I do remember a Labour Party officer saying that Greens should organise co-ops and leave politics to them. I wouldn't want to repeat the same mistake!
 Personal ethics
 This came up at a party gathering, a big problem is that:
 ' people cannot live without hope and it can be easier for them to change/bury their personal values than live in the knowledge that they are economically forced to do unethical things'
 This is really gets to the nub of why the principles of neoliberalism are so debilitating to human progress. Yes things could be worse but they could also be a lot better. We cannot end all problems but we should at least try! We are now in the position of been stewards of the planet AKA Anthropocene.
Useful example Values:
Any campaign to reduce wage inequality .
Any campaign to get more ethical co-ops (yes it is possible for co-ops can be unethical).
Anti-'growth for sake of growth'.
Anti-nuclear weapons.
Citizen's income/stipend  (http://en.wikipedia.org/wiki/Guaranteed_minimum_income).
Health before wealth (yes to NHS).
Local democracy and referendums if required (yes the Green Party supports an EU referendum) Stand up to 'experts' and 'officers' if required. They can be worse than MPs and Councillors.
Peace but we cannot stand back and let genocide happen. Debate about whether we should ever get involved in other people's civil wars.
People before profit.
To appreciate and try to understand Scientific principles.
Remember to Laugh
Certain campaigners appeared very happy about Margaret Thatcher's death but this is not good if this is the only time you are really happy! Remember to celebrate any 'victories' and show you can achieve things. I would also like to add that in reality there is little difference between Thatcher, Major, Blair, Brown and Cameron (look at the rising inequality and carbon emissions). But then again I was born in the 1980s, which someone in Bradford once said makes me:
 "One of Thatcher's children"
 In fact at the moment there is a massive gap in political satire, another possibility for Left unity? Take the best bits from Bird, Bremner & Fortune, Deadringers, Fast Show, Mitchell & Web, Monkey Dust, Smack the Pony and Spitting Image and make it political. Get in touch if your within striking (pun not intended) distance of Leeds J
David/wastedfood.co.uk