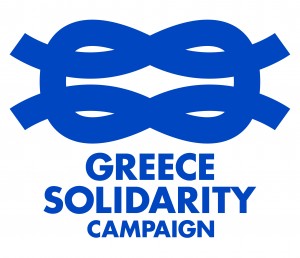 New Democracy, the right-wing party which won Sunday's election in Greece with 39.85% of the vote, is no friend of working people, nor of pensioners, women, migrants, the climate, nor children, writes Felicity Dowling, Left Unity's National Secretary. This neo-liberal party – elected on a low turn-out – will act in the interest of the elites and is a defeat for all of these.
Many people still voted for Syriza, polling 31.5%, despite their policy retreat in the face of huge assaults from the international ruling class. The Greek Communist Party retained its 15 seats and Varoufakis's new party entered parliament with 8 seats. The left split from Syriza which was founded after Syriza's capitulation to the Troika, has no parliamentary representation. The very positive news was that the far-right Golden Dawn lost all its seats.
Syriza's period in office was profoundly marked by its isolation internationally – when confronted by the forces of capital, no other European government came to its aid, nor was the working class movement mobilised effectively across Europe to support its stand. As a result Syriza accepted the Troika bail out and the cuts and attacks on working-class living standards that those produced. The lesson is that only when standing together and when we have courageous leadership, can workers' living standards be protected or advanced. Otherwise we are at the mercy of the bosses and the troika were vicious bosses. The workers and their communities self-organised in an attempt to minimise the damage. But that precious link between respected leaders of the movement and the working class – which had been so strong for Syriza for a time – was broken.
Syriza, in office after the retreat, introduced some limited reforms for the very poorest in society and reformed access to the health service. They had also stood against the demonisation of immigrants and refugees, but they were no longer leading a united working class.
Greece has trade unions and many formal and informal social movements, providing soup kitchens, migrant support, ecological protection and building opposition to fascism. There is a widespread understanding of politics. These will continue although without governmental political support.
The hopes of Europe's Left too were dashed when Syriza failed to carry through its anti-austerity policies, but there can be no doubt that the policies of the right-wing New Democracy government will be far worse than those of Syriza.
Left Unity sends solidarity to all in Greece who still struggle for a better world and for the rights of working people, pensioners, women, immigrants, emigrants, children and those fighting for the planet. We will continue to support the Greece Solidarity Campaign.
Though comrades need to rest, the struggle continues.