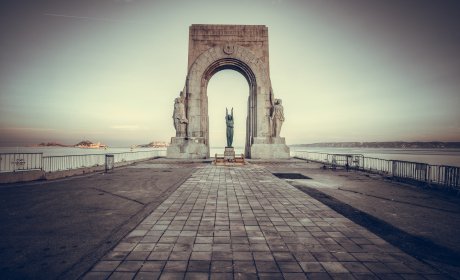 The European Left Party has launched a Call for a European Forum of Progressive Forces. The first meeting was held in Marseille on 10th and 11th November. The Call rejects the inequality and austerity policies imposed on the peoples of Europe and refuses to accept that the only political alternatives are far-right, xenophobic nationalism or extreme neo-liberalism.  The dangers of war and authoritarianism are great, especially since the election of Donald Trump.
Calling for a Forum which will help build an alternative, it states:
"We are the ones who are looking for another path: that of building a Europe of social and ecological progress, a feminist and anti-racist Europe, a democratic, welcoming and peaceful Europe.
We know that many share this desire, and that the peoples of Europe can change the course of history. We know that our gathering is urgent and awaited throughout Europe and beyond.
Only the unity of our forces will allow for change. It is time to build a common front, break down the walls and open a wide debate to produce progressive solutions together. We must meet, debate – without taboo and without exclusivity – about the convergences, solidarities, common objectives to be found to reach this objective.
We propose to create an annual forum of progressive forces of Europe, a new space for long-term political cooperation, bringing together a very broad panel of left, green and progressive parties, of platforms and political movements, trade union and social organisations, NGOs, intellectuals and citizens movements from all over Europe. We want a useful Forum to coordinate the various initiatives that are taking place in Europe and to build all the possible joint actions."
A report of the recent successful Forum will be posted shortly.
For the list of signatories click here
For more information contact info@leftunity.org