Meet the Left Unity candidates standing in the general election and local elections on 7 May 2015.
Wigan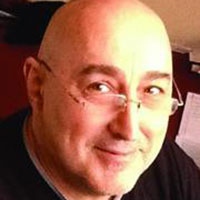 Stephen Hall
Leigh constituency*
and Atherleigh ward*
Stephen is a graphic designer and printer. He is a long-standing community activist, green socialist, NHS, local school and environmental campaigner, chair of Leigh Unite union branch and president of Greater Manchester TUC.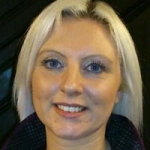 Hazel Duffy
Wigan West ward
Hazel is a lab technician, a Unison member, Beech Hill Bookcycle volunteer, and a fast food rights and NHS campaigner. She has also been involved in the Wigan Diggers' Festival committee for three years, was a picket during the Hovis strike, and is an anti-fracking activist. Facebook.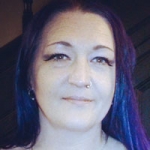 Adele Andrews
Douglas ward
Adele is a shop worker, Wigan Diggers' festival committee member, and a campaigner against the cuts and the privatisation of the NHS. She has also been involved in fighting fracking and zero hours contracts, and feels it is important to speak up for the voiceless. Facebook.
Graham Gifford
Leigh East ward
Graham is 60 years old and an electrical engineer. He was also a clergyman for six years, and still sits on Wigan's interfaith council. Although a life-long socialist, he never joined a political party prior to Left Unity.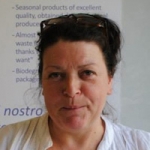 Janet Phillips
Ince ward
Janet is a Hovis canteen worker and Bakers' Union member, opposed to zero hours contracts and cuts in public services. She is a strong opponent of racism and fascism, and thinks our councillors should be fighting the cuts, not implementing them.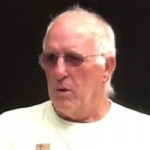 Ian Heyes
Leigh South ward
Ian is a local joiner, who has been active in the campaign against cuts and privatisation of the NHS, and in opposing the spread of fracking. He is secretary of Leigh Unite the Union branch and a lifelong socialist and trade union activist.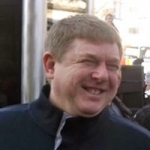 Stuart Bolton
Aspull, New Springs & Whelley ward
Stuart is a retired Bakers' Union member and former Hovis worker who, amongst other things, is involved in the fight against low pay and zero hours contracts via BFAWU and the Fast Food Rights campaign.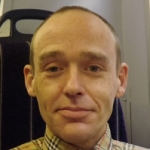 Craig Wilson
Atherton ward
Craig is an Atherton community centre volunteer and anti-fracking activist. He was one of the 'Barton Moss protectors', who launched a camp to save their community from fracking.
London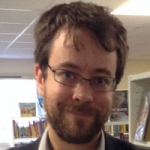 Simon Hardy
Vauxhall constituency
Simon, 33, works as a teacher and is an NUT rep in a secondary school in West London. He has been active in the socialist and anti-war movement for 15 years and was a leading figure in the student revolt of 2010-11. Facebook.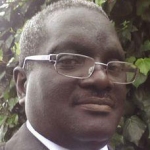 Kingsley Abrams
Bermondsey and Old Southwark constituency*
and Prince's ward, Lambeth*
Kingsley was a member of the Labour Party for 30 years and a Labour councillor in Lambeth from 2006–2013, but the Labour leadership disciplined him for opposing cuts. He resigned in order to continue to campaign against austerity, including fighting to save local libraries and to stop 'social cleansing' of estates. Facebook.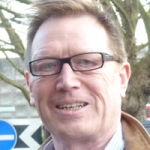 Nick Wrack
Camberwell and Peckham constituency*
Nick has been a socialist since his school days. He is a former national chair of the Socialist Alliance and Respect. He works as a barrister specialising in criminal defence and civil liberties cases and co-edits the online magazine The Project – A Socialist Journal. Facebook.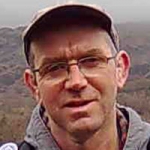 Glyn Robbins
Bethnal Green and Bow constituency*
Glyn is a housing worker and campaigner who has has lived in Bethnal Green and been involved in local politics for many years, including anti-cuts, anti-war and anti-fascist campaigns. He joined the Labour Party at 16, but now feels it has betrayed its principles and working class people.
Stockport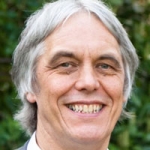 John Pearson
Stockport constituency
John is an unemployed IT worker. He has been an active socialist and trade unionist for 40 years and is a member of the Unite union. John campaigns against sanctions, workfare and work capability assessment, as well as against fracking and TTIP and in defence of the NHS.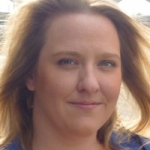 Ali Treacher
Brinnington & Central ward
Ali has been a mental health community worker in the ward for four years, and in that time has seen vital services lose funding. She is part of several community groups, campaigns in defence of the NHS, and is concerned about democracy when so many are kept in the dark about severe cuts to crucial services.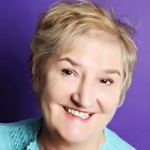 Ria Higham
Manor ward*
Ria is a retired probation officer, a lifelong socialist and passionate about fighting social injustice. She is active in campaigns locally against TTIP, 'Devo Manc', privatisation of the NHS and cuts in benefits. She is a member of Unite Community.
Exeter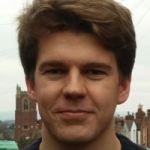 Ed Potts
Exeter constituency*
and Whipton Barton ward*
Ed lives in the Polsloe area of Exeter and works in Newton Abbot. He has been part of local campaigns against the closure of the women's refuge, loss of care beds and most recently the proposed closure of an NHS walk-in centre. He is also campaigning to make the local buses affordable for everyone.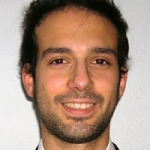 Matteo Mazzoleni
Priory ward*
Originally from Italy, Matteo Mazzoleni moved to Britain three years ago to study. He currently works in the IT sector and lives in Exeter, where he is also a volunteer for a local NGO.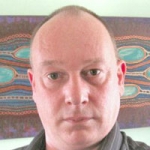 David Parks
St Thomas ward*
David has been an active socialist and campaigner in Exeter for over 30 years, and is probably best known for his consistent anti-fascist work. He is a supporter of the Exeter Anti-Cuts Alliance and Exeter Unite Community.
Brighton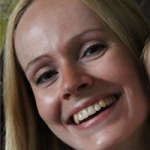 Leila Erin-Jenkins
Moulsecoomb and Bevendean ward
Leila is a local campaigner and mum of three young boys. She co-founded the Brighton Children's Centres Campaign, which has saved the centres from closure for one year so far. As part of this Leila rallies hundreds of parents across the city and led a protest through the city centre. She actively opposes all cuts to local services. Facebook.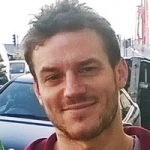 Ed Huxley
Regency ward
Ed is an activist who joined Left Unity because he believes we need a voice for all those who feel unrepresented. If elected he would challenge austerity and fight for greater democracy.
Merseyside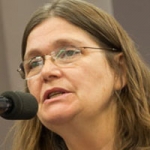 Felicity Dowling
Ellesmere Port and Neston constituency*
Felicity is an NUT member, principal speaker for Left Unity, and one of 47 Liverpool socialist councillors surcharged and forced from office by the Thatcher government for refusing to make Tory cuts, or raise rents and rates. She is a lifelong feminist and campaigner for women's and children's rights and the environment. Facebook.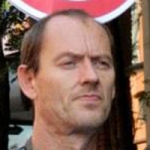 Paul Cooke
Netherton and Orell ward, Sefton
Paul Cooke has been a community campaigner for 20 years. He is a carer and campaigns for carers' rights. Paul is a member of ReClaim, a unique support group who help bedroom tax victims, people facing sanctions and others who are unrepresented and in need.
Bristol & Somerset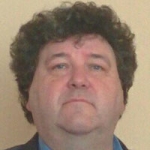 Stuart Weston
Bristol West constituency
and Southdown ward, Bath
Stewart is a community engagement practitioner working mainly in Bristol and the surrounding areas. He has been active since the age of 8 when he first delivered political literature for his local councillor. He believes the main parties have become a coalition for austerity, defending elites instead of local services.
Edinburgh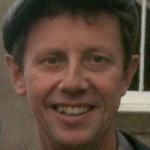 Bruce Whitehead
Edinburgh North and Leith constituency*
Bruce worked in shipping before becoming a journalist at ITN and later the BBC. He was media co-ordinator for Make Poverty History and has twice taken humanitarian aid to Gaza with Muslim and Jewish charities. He lives in Queensferry with his partner and son.
Milton Keynes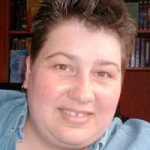 Ann Parker
Wolverton ward*
Ann is a long-term resident of Milton Keynes and very active in Milton Keynes Against the Cuts, the anti-war movement and Palestine solidarity. She is standing in the elections as a candidate who will put people before profit. Facebook.
Maidstone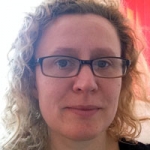 Sarah Hodge
East ward
Sarah has worked in the NHS for 20 years and been involved in the trade union movement during that time. A previous Labour Party member, she became increasingly uncomfortable with the abandonment of the party's principles, and has been a key part of setting up a Left Unity branch in Maidstone to oppose austerity and its local impact.
Leeds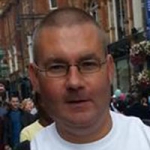 Nick Jones
Middleton Park ward*
Nick Jones is a school teacher, founder member of Keep Our NHS Public Leeds and an anti-cuts campaigner. Facebook.
Northampton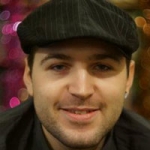 Stephen Miller
Blisworth and Roade ward, South Northants
Stephen is a student who has lived in the ward for over 20 years, taking part in many protests and marches to save services and fight austerity. He has also spent time as a parish councillor fighting for local issues and cares passionately about the future of the local community. Facebook.
Norwich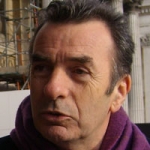 Anthony Sweeney
Crome ward
Anthony has lived and worked in Norwich since 2009, where he has organised a book fair and volunteered in elderly people's services. Prior to this he studied and then taught law, before taking up writing.
* Candidates marked with an asterisk are joint candidates with TUSC, standing under the joint electoral description 'Left Unity – Trade Unionists and Socialists'.