Sign up to support Ken Loach's appeal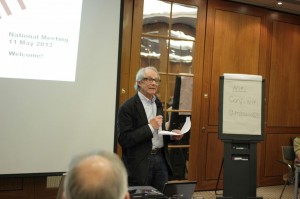 The welfare state is being dismantled by the coalition government, bringing great suffering to the most vulnerable in society and eroding the living conditions of millions of ordinary people. Worse still, the Labour Party is not presenting a strong opposition to austerity and instead appears to have wholeheartedly adopted neo-liberal policy, advocating its own brand of austerity and privatisation.
Ken Loach's The Spirit of '45 gives us a perspective on the achievements of the post-war generation, transforming the lives of ordinary people by bringing improved health, housing, education and social security to the people of Britain. We need to defend these achievements and continue the tradition of protecting the most vulnerable in society.
Support Ken Loach's appeal to discuss the formation of a new political party of the Left to bring together those who wish to defend the welfare state and present an economic alternative to austerity:
---
554 comments
Left Unity is active in movements and campaigns across the left, working to create an alternative to the main political parties.
About Left Unity Read our manifesto
ACTIVIST CALENDAR
Events and protests from around the movement, and local Left Unity meetings.
Sat 25 Feb, 10.30
Health Conference, NHS in Crisis – How do we sustain its future?
Organised by SERTUC at TUC Congress House, London, 10.30 – 16.00. Open invite. Free admission and free lunch provided. Registration essential: sertuc@tuc.org.uk 020 7467 1220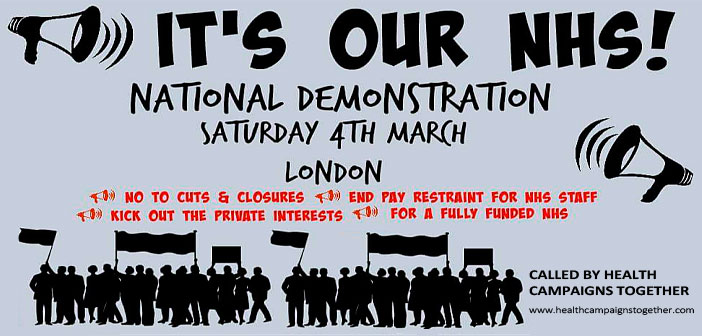 Sat 4 March, 12.00
It's our NHS, national demonstration
Theresa May's demands for yet more austerity in the NHS represent a real risk to the safety of patients and the service. Join this vital demo called by Health Campaigns Together.
Mon 6 March, 19.30
West London Left Unity, branch meeting
A discussion on Scotland, Wales, N.Ireland, England and Brexit. Introduced by Jim Grealy and Tony Ward.
At the Everybody Active Centre, Acton High Street, W3 6NE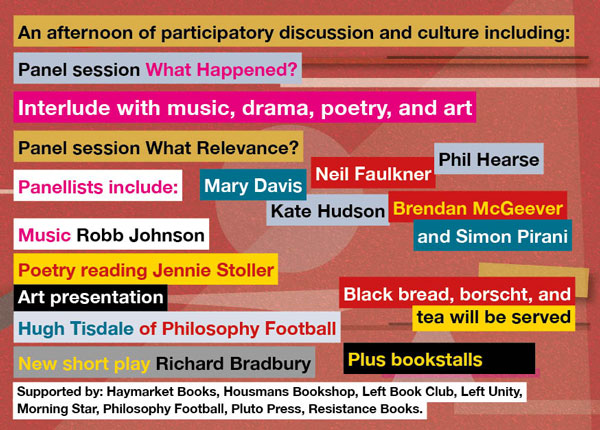 Sun 12 March, 13.30
Russian Revolution Centenary Celebration
1917-2017. Sponsored by Left Unity, at Karibu Centre, 7 Gresham Road, Brixton, London SW9 7PH.
17-24 June
Stop Donald Trump's state visit to Britain
Oppose Trump's visit. He is a racist and a misogynist and a supporter of torture and a preacher of hate. Event by Public Reading Rooms.
GET UPDATES
Sign up to the Left Unity email newsletter.
CAMPAIGNING MATERIALS
Get the latest Left Unity resources.