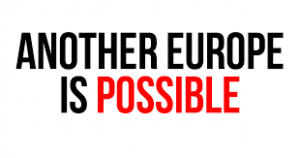 We welcome this report from Another Europe is Possible showing how Freedom of Movement is a positive thing for both UK and EU citizens living in the UK and calling for the protection of this right in any Brexit negotiations. We also support their call for the Posted Workers' Directive which has been used to drive down terms and conditions, to be revised by the EU.
It is also highly significant that they continue to call for the right of the European Court of Justice to be the final arbiter of the rights of EU citizens living here and not the UK courts. This conforms with the demands of the organisations representing EU citizens in the UK, such as The 3 Million, that only by doing so can EU citizens feel assured that their rights will not be removed by the UK government in future.
Left Unity hopes that this report will be supported at the Labour Party conference this weekend and that those forces in the party calling for the retention of Freedom of Movement will be strengthened by its recommendations. As an organisation affiliated to Another Europe is Possible, Left Unity has played an important part in the organisation's campaign and will continue to argue forcefully for the retention of Freedom of Movement for both EU citizens in the UK and UK citizens in the EU.
Read the report here