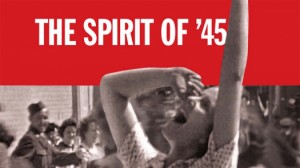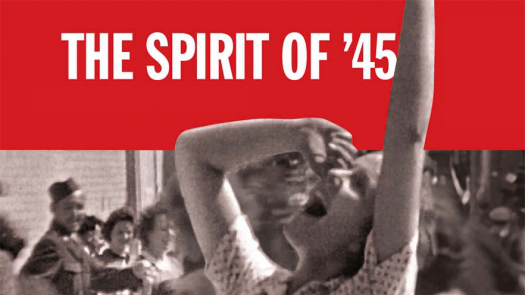 Philip Kane comments on the crisis on the UK left and a debate going on in the Trade Unionist & Socialist Coalition and more specifically the Independent Socialist Network – originally posted on his blog The New Life
[I should point out that this article is written and published in an individual capacity, and is not an official position of Socialist Resistance.]
I have to start out by making it clear that I am not a member of the Independent Socialist Network within the Trade Unionist and Socialist Coalition (TUSC).  In fact, I am not even a member of TUSC, if only because the organisation to which I do belong, Socialist Resistance, is at present merely an applicant under consideration for affiliation, and only independent socialists can join the ISN.  And then they can be members of TUSC.  Because TUSC does not have individual members, just affiliated organisations.
If that first paragraph seems rather perplexing to some, well, that's because it is.  TUSC lays some claim to being the core of a new mass party of the Left, but its way of organising remains obtuse at best.  It's a necessary disclaimer though, because to some extent I could be regarded as responding here to an internal debate, not within TUSC as a whole, but within the ISN.  And I am responding as an outsider.
Some ISN members seem to be arguing that the established structure of TUSC is no longer adequate, that it doesn't fit with the situation we're all in on the Left in Britain, that maybe, just maybe, certain affiliate organisations on the TUSC steering committee are more interested in recruiting to themselves while using TUSC as a handy fig leaf at election times, instead of heeding a growing demand for something better, something genuinely committed to being a party that represents working-class people.
Others are more hesitant and, it seems, want to commit the ISN to remaining within TUSC in the longer term.  In particular, here, I want to take up some of the issues raised by Pete Morton, who puts exactly that perspective in a recent article (at http://www.independentsocialistnetwork.org/?p=1965).  Independents have thrown so much effort into TUSC, says Pete, that it would be dreadfully premature to pull out now, there is still much to be gained from staying put in spite of the many flaws in the Coalition, and so on.
Now then, a central reason why I want to take Pete up on this is that he's an activist in my own local area, the Medway Towns.  I've known him for some years, and I know he's a good, committed socialist with his heart in exactly the right place.  But in this case, he is wrong.
One of the reasons I think he is wrong is down to an apparent mismatch between the political situation nationally, and the local context from which Pete is writing.
Nationally, we are seeing a fresh wave of enthusiasm for the idea of a new party on the Left, a wave that has risen from the impact of the new Ken Loach film, The Spirit of '45, from Ken's public call for such a party or movement, and from the atmosphere of debate that has developed around those phenomena.  Comrades in Socialist Resistance are reporting audiences in the hundreds at screenings of the film, spontaneous applause breaking out at the end…and a virtual absence of the two main Left organisations involved in TUSC.  Ken's recent interview in the Evening Standard, in which he called for a "UKIP of the Left", was presumably read by upwards of two million people and will have resonated with many of them.  The call for a mass party is not just contained in the theoretical musings of a Trotskyist handful; it is now a matter of common public discourse.
On the other hand, what Pete will be experiencing at a local level, especially from within TUSC, will look somewhat at odds with that mood.
The organised Left, in Medway, has shrivelled.  There are a small number of Socialist Party members.  There are an even smaller number of people in the Socialist Workers' Party, and by all accounts their numbers have become significantly fewer as a direct consequence of the SWP's current and unfolding crisis.  There are two members of the Independent Socialist Network.  And oh yes, there's me.  That's about it.  Most of these comrades huddle together from the cold outside world, in the small circle of Medway Against the Cuts, and that in itself is dominated by – in fact, almost exclusively consists of – those same members of the established Left.  More recently, Pete and his ISN comrade have started trying to organise a local TUSC branch.  This has been quite a brave move, not least because it's quite clear that the other component parts of TUSC are not interested in the slightest.  The attempt seems to have reached a full stop pretty much as soon as it began.
So far, so bad.  In such apparently unfavourable circumstances, it's hardly a big surprise that Pete doesn't want to simply jettison TUSC and all the accumulated labour that has gone into building that coalition thus far.
Let's look, as dispassionately as possible, at what that consists of at this moment.  The two relatively small (in real terms, tiny) Left groupings involved are not going to build TUSC as any kind of party formation with its own internal life, and that's conclusively that.  The fact that one of those groupings is now mired in a deep crisis, and is rapidly turning itself into the Left's equivalent of a rather sleazy uncle that everyone tries to avoid at family gatherings, doesn't help TUSC's prospects in the slightest.  There is only one trade union, again relatively small, committed to full participation.  As an electoral front that pops up for a round of electioneering then vanishes again, TUSC has not fared well, however some may try to massage the statistics.  The ship is not sailing.
On the other hand, outside TUSC, the desire for a new mass party of the Left, and the potential for realignment of the Left as integral to the process of creating that party, is probably stronger than for many, many years.  Even in Medway.  There is a substantial pool of people in the area who consider themselves to be socialists, swirling around without an organisation, without a focus for their anger and their energy, who are not in the slightest enthused by the limited scope of TUSC or by an anti-cuts group that has fallen almost moribund.  The question that comes from those people, again and again, is simply this: How do we organise and fight back?
They need an answer, one that is democratic and principled, one that arises from and expresses the actual needs and voices of working-class people.
If that's the case in Medway, then it is also the case up and down the country.  What fits the political situation is no longer a cautious alliance of the established Left.  There is a time for caution in politics, but there is also a time for boldness, even for taking a risk.  This is precisely one of those junctures where we need to be bold.
I've written this very quickly, and I'm well aware that if I had taken more time I could have marshalled my arguments more carefully, put in some figures to back up various points, probably written better, and so on.  But I felt it was more important to make the point right now, however badly, because the membership of the ISN, in TUSC, may be on the verge of making some decisive choices; choices that could take ISN members like Pete into the heart of a gathering Left unity project, or leave them out on its periphery.  And I know where I'd rather see them.