South London Left Unity Public Meeting

South London public meeting where Richard Farnos spoke on the gig economy and 
Ian Townson Chair of UNITE Community Lambeth & Southwark spoke on the campaign 
for the Picturehouse workers.

---
Left Unity is active in movements and campaigns across the left, working to create an alternative to the main political parties.
About Left Unity Read our manifesto

Left Unity is a member of the European Left Party.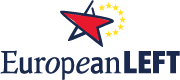 Read the European Left Manifesto
ACTIVIST CALENDAR
Events and protests from around the movement, and local Left Unity meetings.
Reclaim Social Care: zoom meeting on Thursday 24th September

Join RSC's regular meeting from 3pm to 5pm.
For registration details email reclaimsocialcare@gmail.com
GET UPDATES
Sign up to the Left Unity email newsletter.
CAMPAIGNING MATERIALS
Get the latest Left Unity resources.