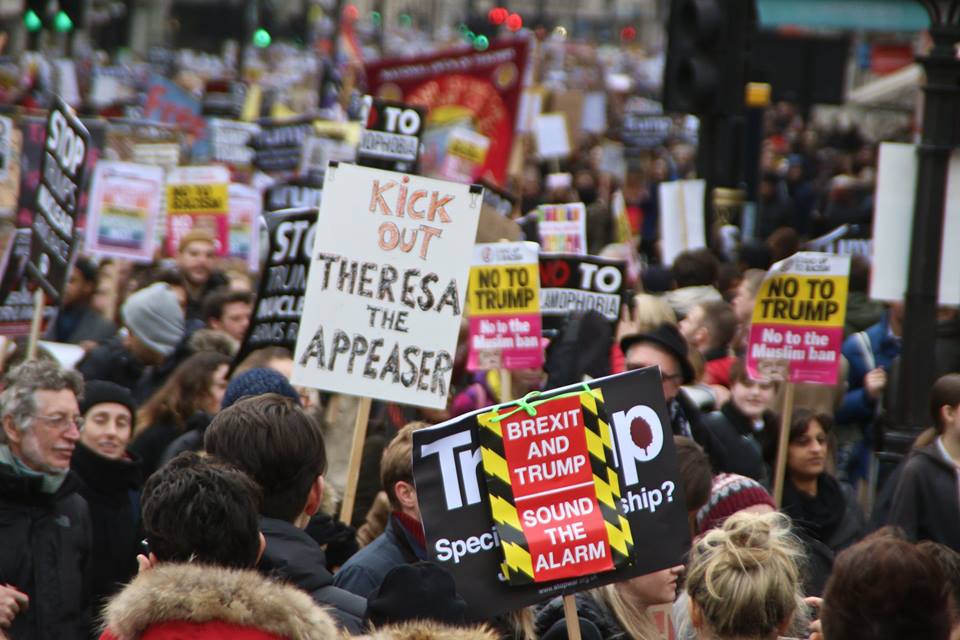 As we head towards the general election, Left Unity invites all members and supporters to our Summer conference in London – now scheduled for 24th and 25th June. Please note that the date has changed owing to the general election. This will give us the opportunity to rapidly assess the new political situation and plan our work in the new context. We will also be coming together at a pivotal moment in world politics to discuss the central issues we face: Brexit, Trump, war, austerity, the rise of the far right and the destruction of the environment. There will be discussions on policy and a detailed look at the structure and democracy of our organisation – preparing it for the tasks ahead.
If you have already registered for the previous dates, your registration can be transferred or refunded. Note the new conference deadline below for motions on the post-election context.
To register click here
To read conference motions and reports click here
The Constitution Commission Report is available here
To see the Constitution as it looks with Commission amendments click here
To read the letter from Standing Orders Committee click here
May 5th: Amendment submission deadline – please send amendments to standingorders@leftunity.org
June 14th: Submission deadline for motions on post-election context

Date tba: Standing Orders Committee publishes conference order paper
June 24/25: Summer Conference in London
Saturday 24th June: Policy Conference
Registration 10am to 11am; conference 11am to 5pm.
 Sunday 25th June: Constitutional Conference
Conference 10.30am to 4.30pm
Venue for both days: Tudor Room, Imperial Hotel, 61-66 Russell Square, Bloomsbury, London WC1B 5BB
(accessible venue, nearest tube: Russell Square on Piccadilly Line)
For queries and submissions relating to the Summer Conference please email info@leftunity.org