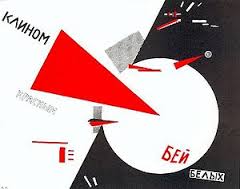 In the second of a two part essay, Ed Rooksby sketches some broad strategic principles for a radical left party.
 In the first part of this essay I argued that the current crisis must be seen as a systemic crisis of capitalism which is rooted in an underlying structural problem of low profitability. I also suggested that while a classically 'Keynesian' policy of public spending is necessary to drag the economy out of stagnation in the short term – to get people back to work and to reverse the current decline in living standards for ordinary people – this could not work as a longer term solution. This is for two reasons. First, such a strategy would do nothing to tackle the underlying problem of capitalist profitability. What capitalism really needs in order to get back to 'healthy' rates of growth is large-scale destruction of overaccumulated capital and, alongside this, further squeezes on wages – in other words it requires a major slump and deterioration in living standards for the majority in order to recover. It is hard to think of a better illustration of the deeply dysfunctional nature of this system. The second reason, as we saw, is that even if it were possible to get back to 'normal' rates of growth in some relatively painless way, capitalism's logic of infinite accumulation and perpetual growth is clearly incompatible with ecological sustainability. The left, then, needs a strategy that combines 'Keynesian' measures in the short term but in which those measures are combined with other reforms which generate a transformative socialist dynamic.
The Classic Strategic Dilemma
Of course here we start to encroach on one of the oldest controversies in socialist thought which is the question of whether or not it is possible to reform capitalism out of existence – the classic reform/revolution debate. Let me draw out (in what can't be anything other than a very simplified way given constraints of space) the core problems with each of these approaches as they are usually conceived in order to provide the foundations for a different way of approaching the question of socialist strategy.
At the heart of the reformist approach is the idea that the process of transition to socialism can be a wholly evolutionary one of smooth, piecemeal change without the necessity for any kind of revolutionary break. The core problem (among others) for this strategy is that when reformists find themselves in power they also find themselves responsible for the management of a capitalist economy. Since radical measures aimed at the introduction of socialism must, by definition, endanger capitalist profit, reformist governments find themselves caught on the horns of an impossible dilemma; they require capitalist cooperation for a process of gradual transition to socialism, and yet the introduction of any measure which might lead very far in the direction of socialism would necessarily lose them the cooperation (and earn them the intense hostility) of capital. So, in opposition to reformism it must be insisted that the transition to socialism cannot be a wholly gradual, cumulative process, but must involve some kind of revolutionary break.
Another key problem with this strategy is that the structure of traditional reformist parties tends to internalise and reflect the top-down structure – active representative minority and passive electorate mass – of capitalist democracy. Reformist parties tend to focus purely on electoral activity and are suspicious if not downright hostile to extra-parliamentary forms of political activity such as strikes and demonstrations. In this way the organisational culture and practice of reformist parties demobilises the mass of people. Since socialist change must necessarily involve the active participation of the majority in the reconstitution of social relations, mass demobilisation has the effect of helping to preserve the status quo.
The revolutionary socialist approach avoids the core problems of reformism but, as it is traditionally conceived, has its own particular deficiencies. Again, I can't outline all of these here, so will focus on the main difficulty.
In one important sense at least, there is no absolute dividing line between a strategy of reform and traditional revolutionary socialism. Most revolutionaries believe that the struggle for and winning of reforms increases the democratic capacities of the working class, raises its confidence and educates it politically. Furthermore, many revolutionaries (see for example Alex Callinicos' An Anti-Capitalist Manifesto) appear to believe that socialist revolution is most likely to emerge out of a (frustrated) movement for reform which probes the limits of what the capitalist state is willing to concede and which spills over into something more far-reaching  – and so, to this end, the strategy is to seek to place demands on the state which can tip the balance of power in favour of the working class and popular forces. The defining feature of revolutionary socialism as it is usually conceived, however, is the view that socialists must remain strictly independent of the capitalist state rather than seeking to work within it. This, however, is where the strategy runs into a major problem. The first part of this problem is that in countries such as Britain with a long established tradition of liberal parliamentary democracy and, indeed, a long established tradition of reformism in the labour movement, it is very difficult to see how the process of mass radicalisation the revolutionary approach envisages would not find expression in the electoral rise of a party seeking to form a radical government within the capitalist state. That is, it is hard to see this process of radicalisation throwing up anything other than a movement committed to the formation of a 'workers' government'. This indeed is the way things appear to be working out in Greece. As Richard Seymour has pointed out it was only after Syriza clearly committed itself to the aim of forming a united government of the left that it became the major radical challenge to austerity in Greece that it is today.
The second part of this problem is that it is also very hard to see how the sort of transitional strategy of reforms revolutionaries want to pressure the state to enact would be implemented by government representatives reluctant to do so, let alone deeply opposed to them politically and ideologically. Some concessions could be wrested from a pro-capitalist government, yes – but a whole series of radical reforms that seriously undermine the power of capital? It seems unlikely. The major difficulty in the traditional revolutionary approach, then, is in its rejection of the very idea of taking power within the political structures of capitalism.
Kagarlitsky – the Dialectic of Change
So neither the traditional reformist approach, nor the traditional revolutionary strategy, seems adequate. We need, instead, a strategy that seeks to combine elements of both. In his book, The Dialectic of Change, the Russian theorist Boris Kagarlitsky seeks to elaborate just such an approach – a strategy for revolutionary change which centres on a process of preparatory reform.  Revolutionary transformation, he argues, can only emerge organically and dialectically from a process of radical reform set in motion by a socialist government. He calls this approach 'revolutionary reformism'.
Kagarlitsky's argument is based on the premise that 'Marxism is not an ideology of revolution but a theory of social development'.  In Kagarlitsky's view, Marx sees an organic, dialectical unity between reform and revolution in the process of social change. It is only when one grasps the idea that reform and revolution augment and condition each other that one can start to formulate a realistic strategy of socialist change.
Kagarlitsky suggests that revolution should be 'conceived as a definite and necessary stage, a qualitative leap, in the process of reform' – 'revolution is a "break in gradualness", a leap in development'.  It is a stage of development which is necessary for the consolidation of the changes – new socialist social relations – which can be brought into being (in some embryonic sense at least) within capitalist society through reform.
Clearly, not all reforms intertwine organically with revolutionary change. Kagarlitsky's favoured strategy of reform is based on a passage from The Communist Manifesto where Marx and Engels write of the implementation of a series of reforms which may:
"appear economically insufficient and untenable, but which, in the course of the movement, outstrip themselves, necessitate further inroads upon the old social order, and are unavoidable as a means of entirely revolutionizing the mode of production."
Marx and Engels indicate that the introduction of reforms which run counter to the logic of capitalism (and which therefore appear in themselves 'economically insufficient and untenable') may set in motion a self-powering dynamic of cumulative change – a kind of chain reaction. That is, these initial reforms destabilise capitalism and therefore necessitate the implementation of further reforms which themselves run counter to capitalist logic and, in turn, require and stimulate further changes and so on. It is in this sense that these reforms 'outstrip themselves' – they unleash a process of change which goes much further than the initial effects of the primary reforms themselves. Kagarlitsky believes that the dynamic of cumulative change Marx and Engels sketch out here provides the basis for a strategy of radical reform today.
How could such a process be set in motion? It is the manner in which reforms are implemented which is the crucial factor for Kagarlitsky. Firstly, he suggests that each reform must be designed to stimulate further reforms which will flow from it organically. Each reform must be designed to generate a kind of momentum which drives forward an unfolding series of further changes. This demands that each reform is integrated into a well-planned strategic programme. The movement driving forward these reforms must be careful to regard each reform, primarily, as a means to the desired end of socialism, rather than as an end in itself.
Secondly, Kagarlitsky stresses that these reforms must be driven forward by a movement which unites mass mobilisation 'from below' with pressure 'from above' as revolutionary reformist politicians work within state institutions. Revolutionary reformists within state institutions must be subjected to constant pressure from below – there must be a mass socialist movement outside these institutions, capable of controlling their representatives and of forcing them on to implement the reforms they have promised. This implies that the mass movement must possess substantial independence from politicians in state office. Furthermore, 'revolutionary reforms' must be designed to strengthen and empower this movement. The extension of popular democracy would contribute to the revolutionary reformist dynamic in which each reform 'outstrips itself'. Socialist representatives are driven on to introduce reforms, which contribute to the deepening of mass democracy which, in turn, encourages the mass movement to put pressure on their leaders for still further changes and so on.
Transitional Programme
What reforms, more concretely, might a transitional programme include? Much would depend on the specific circumstances in which such a programme came onto the immediate political agenda. But a few ideas can be suggested.
A socialist economic strategy might begin in its initial stage with an ambitious programme of directed investment. This spending should be carefully and strategically targeted – investment would be designed to kick-start more sustainable growth, create jobs and to reorient the economy away from its excessive reliance on the financial sector and debt-fuelled consumption toward more productive economic activity. Priority areas for investment should include investment in green, low-carbon infrastructure – particularly in transport and in energy. A major scheme to make existing homes and businesses more energy efficient would also generate considerable employment and help to reduce the national carbon footprint still further. In addition, a publically funded project to build new, affordable and energy efficient houses would create still more jobs.
Further, government policy should include a strategy for the managed downsizing of the financial sector. The authors of the 'Green New Deal' have put forward some useful ideas in this respect.  They suggest, for example, that tighter controls on lending and credit creation are introduced. This might include the reintroduction of stringent 'fractional reserve requirements' on private banks. They propose the forced demerger of large banking and financial groups and (bound up with this) the separation of retail from investment banks. They suggest that all derivative products and other exotic financial instruments should be subjected to strict regulation – only products approved by government would be allowed to be traded. Further, they argue for the imposition of robust capital controls to allow the state to exert control over the national inflow and outflow of capital and thus restore some measure of 'policy autonomy to democratic government'  in the face of otherwise destabilising international  financial movements. Coupled with the channelling of investment – perhaps via a National Investment Bank – into manufacturing production and research and development, measures like these would help to rebalance and restructure the economy away from over-reliance on the financial sector.
Radicalisation of the process of reform might throw up further measures including nationalisation of major banks and financial institutions under democratic control and the bringing into public ownership under democratic control, too, of a string of industrial firms. Taking a large proportion of the financial sector into public ownership would allow financial resources to be allocated according to social and environmental criteria. Similarly, the nationalisation of industrial firms would allow their activities to be oriented increasingly towards socially useful and environmentally sustainable production. Furthermore the bringing into public ownership of much of the heavy manufacturing and engineering sector would help to facilitate the major, coordinated industrial restructuring and research and development investment that would be necessary for the design and construction of a green national energy infrastructure.
Radical forms of collective democratic planning and management could be explored within nationalised firms. Democratic control at the level of the firm would be integrated into a wider, national system of democratic planning. Broad, strategic macro-economic parameters might be decided at the national level – perhaps on the basis of a series of alternative plans drawn up by planning experts which could then be voted on by the population as a whole or by democratically elected national representatives. Within these established overall guidelines the details of the national plan could then be progressively filled out on a decentralised basis – at a regional and local level, and also at an industrial sector and production unit level – on the basis of democratic deliberation, negotiation and majority voting. Of course, democratic planning and control should not be confined to the narrowly 'economic' sector. The entirety of the public sector – the education system, welfare system, NHS and so on – should be opened up to collective, democratic and participatory forms of management.
It is worth pointing out that, of course, such a strategy would depend for its success on the existence of friends and allies implementing similar processes of transformation abroad. Certainly a country attempting to go it alone with such a strategy would – at least beyond a certain point – find itself hopelessly isolated in the face of hugely powerful international economic and political forces. But as we've seen with the 'Syriza effect' currently – the process in which the rise of the radical left in Greece has kick-started moves toward political realignment and fresh thinking on the left elsewhere – the emergence of a radical left government in one part of the world is likely to provide a boost to similar movements elsewhere.
Of course, such a strategy raises its own problems. In particular some would object that it doesn't really overcome the problems of classical reformism. Such a left government would certainly arouse the intense hostility of capital and would come under huge pressure to reverse its programme from day one. This pressure would only increase as the radical dynamic of any transitional programme gathered momentum – if, indeed, it did. But the argument I developed above is that there doesn't seem to be any plausible alternative strategic approach. It is hard to see how the left in Europe can avoid the problem of taking power in a left government if it is serious about changing society. Indeed, much of the contemporary left's thought in relation to strategy often seems to me, precisely, to be an exercise in avoidance – dancing around the question of government power.
All of the above might seem like an idle exercise in building castles in the air. Certainly in Britain we are as far as ever from a political situation in which the elaboration of a transitional programme becomes an immediate concern – though for the left in Greece it is certainly a pressing priority. Nevertheless the process of left realignment in the UK associated with Left Unity does raise broad questions in relation to strategic orientation alongside all the more immediate tactical considerations. Certainly, if Left Unity grows these broader questions will have to be addressed. Further, the on-going deep crisis of capitalism internationally and the processes of political radicalisation this will continue to drive will keep throwing up big questions of strategy that cannot be avoided.