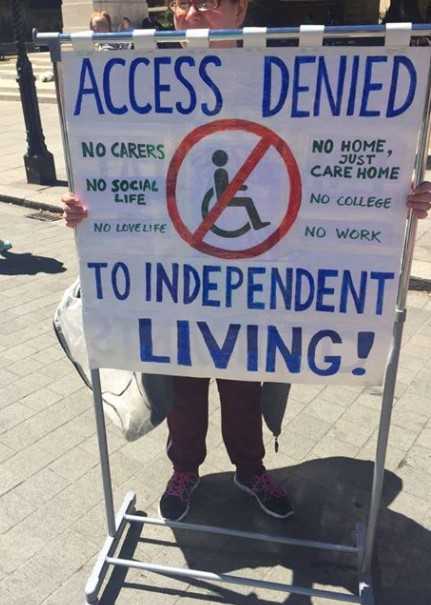 Thursday  8th October 2020 – 6.30pm to 8.00pm on Zoom: registration link below

Join this Left Unity online meeting to discuss this crucial issue. With speakers Bob Williams-Findlay, Sandra Daniels and Ann Bannister.

Most tendencies across the political spectrum to various degrees recognise that the sector responsible for delivering services of care and support has been unfit for purpose for many years. The COVID-19 pandemic brought the reality of the situation centre stage, but while the Conservative government continues to dither, forces from the centre to the left advocate swift action, but are offering a thousand and one solutions full of tensions and contradictions.
By looking at why there is a need to replace Social Care, an alternative argument will be put forward suggesting reform is inadequate, taking services into public ownership and out of the market economy, or improving pay and working conditions, will not alone protect the Human Rights of people of all ages who need support. Currently, the focus is on the financial and resource depletion of the sector, but little attention is paid to the culture of institutionalised living for older and disabled people. To ensure dignity and respect, recognising choice and control over diverse lifestyles, what is required is the development of a national framework capable fostering a culture of support delivered through community based services. Come along and find out why we need to proceed towards community based Independent and Supported Living.
Register in advance for this meeting:
https://us02web.zoom.us/meeting/register/tZElc-isrj8uGNSZi2hUBLwtz271wL6x3Tps
After registering, you will receive a confirmation email containing information about joining the meeting.