Felicity Dowling. Principal Speaker for Left Unity says: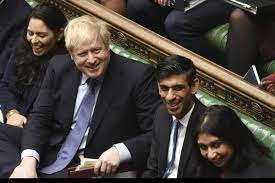 "Good riddance. Left Unity welcomes the resignation of Boris Johnson.
The man wrought grave damage on working class communities, caused grievous and mortal harm through mismanagement of Covid pandemic and and led a class war against workers. He supported a terrible war rather than try to bring peace. He led a government that  failed to address the urgent climate issues. He represented a version of gangster capitalism that has disgusted many.
Johnson is just the worst of a bad lot. The evil that he did lives on after this resignation.
We demand a general election."