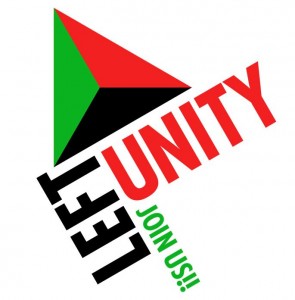 The Left Party Platform was founded in July following a decision by Left Unity's National Coordinating Group to allow platforms of ten or more members to openly argue for shared political positions.
The Left Party Platform produced an initial statement and background document which it publicised widely, seeking to promote its vision of a broad party of the left – socialist, feminist and environmentalist. In the run up to the founding conference, the Platform produced a revised statement combining elements of both its documents, strengthened by feedback from supporters. This revised statement was submitted to the pre-conference discussion as a proposed Aims section for the constitution.
At the founding conference, the Left Party Platform statement was debated along with other platform statements. Following amendment, the Left Party Platform statement was accepted, along with the Hackney/Tower Hamlets statement, as our first party policy documents – rather than the party's Aims section – for the new party, by 295 votes in favour, 101 against and 12 abstentions.
As this vision of a broad party of the left has now become party policy, the Left Party Platform has taken the decision to dissolve itself. All our energies are focused on building the new party and taking its policies forward into our communities, campaigns and into the wider struggle.
We thank those who signed their support for the Platform – over 150 Left Unity members – and all those who decided to vote for the amended Platform statement at the founding conference.
To submit an article for the 'Discussion & Debate' section of our website please email it to info@leftunity.org