Genuine climate solutions cannot be based on the very market system that created the problem. We have formed an Ecosocialist Alliance and invite all ecosocialists to participate.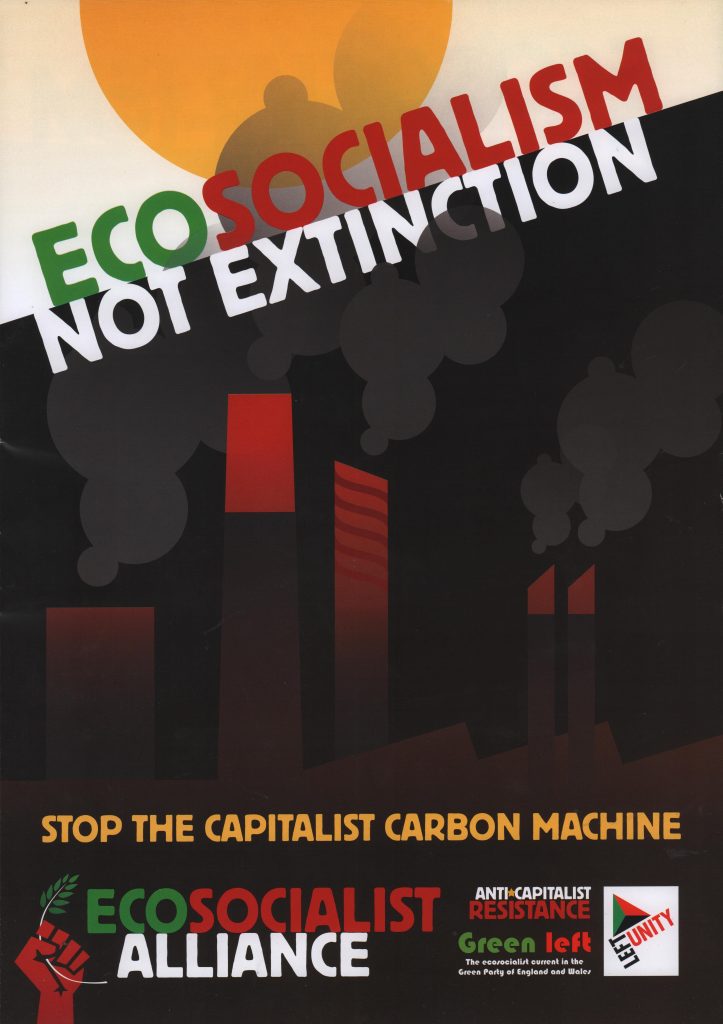 Click to view broadsheet (PDF).
Order printed copies:
Materials are free, but we ask for a donation to cover postage (suggested donation is £3 for smaller orders and £5 for larger ones). Please email office@leftunity.org with your order and mailing address.