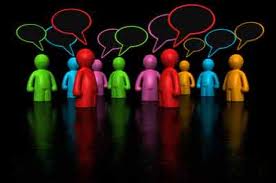 I am not sure who coined the phrase "a UKIP of the Left" as something that is urgently required, but whoever it was, they got it dead right. The voting on Thursday may have been predominantly rural rather than urban, but the absence of a serious left challenge allowed the xenophobes to cash in on the protest vote, in a big way. Labour was, of course, an unappetising choice, wedded as it is to continuing the austerity if elected in 2015. But the left, whether in the shape of TUSC, or the less radical Green Party, were just not in the big picture.
The results of the elections will mean a strong pull to the right on the mainstream parties, and make the anti-austerity struggle more difficult; we cannot dismiss these results as incidental.
In 2014, there will be local elections, this time featuring the urban areas, including Birmingham. We cannot allow the right wing parties a clear run at the ballot box this time. The preparations for a substantial electoral challenge by the Left must begin now.
As has been made clear on many occasions, elections are not counter-posed to social struggles, movements or industrial struggles, they are an essential complement. The left throughout Europe combine mass work with electoral work; why should we be different and bury our heads in the syndicalist sand?
In the 2012 local elections in Birmingham, there was a Green Party candidate in each ward, despite no work being done on the ground. There was a Socialist Labour Party candidate in Handsworth Wood, a TUSC candidate in Acocks Green and CATC stood in Bournville and Kings Norton. Sadly, there was no sign of Respect, despite its enormous influence in several areas a few years ago.
For next year, that will just not be good enough. The ideal scenario would be a widespread challenge across Birmingham, with a substantial number of candidates standing under a common name. But the big question is how to get there?
Well, next weekend there are two opportunities coming our way. The first is the national meeting of Left Unity in London on Saturday. Already two delegates have been elected to go down, and CATC will elect two more at its meeting this Wednesday. The second is the first meeting of the Birmingham anti-cuts Federation on Sunday (1.30pm in the Boardroom, at the Conservatoire, BCU).
At first sight, it seems that the Left Unity vision is close to the practice of CATC; a clear anti-austerity position, a membership structure, a democratic culture and opposition to top-down politics. Let us hope that this proto-broad party of the left is up to the challenge. While good work has been done by local anti-cuts groups around the country, including electoral interventions, they are no substitute for a nationally-recognised brand, as Respect was in its heyday.
It was agreed, by an overwhelming majority at the large anti-cuts conference on March 16th, to set up the Federation on a delegate basis. It was also agreed that it would attempt to coordinate a cross Birmingham electoral challenge in 2014 (although that is not a condition for affiliation).
Time may be short, but we need all anti-cuts/anti-austerity/liberation groups to make a big effort to send delegates along next Sunday. Let us get the whole of the Birmingham Left represented in one room. The main focus will be building social movements and protests and learning to work together. But it must also carry out its mandate and start coordinating election work for next year.
What sort of politics should be put before the electorate in Birmingham? The positions of CATC could be summarised as; a resolute no to austerity, public not private, welfare not warfare and no to discrimination. That list should broad enough to bring in most people, but would be open to negotiation with others of course. There could be a stronger focus on the environment, for example by focussing on a cheap, if not free-at-the-point-of-use, public transport system.
Then there would need to be policies calling for a renewal and flowering of local democracy; something that has increasingly been gutted over many years with the onslaught of capitalist neo-liberalism. Citizens, service users and staff should have ownership and democratic control of local services; education, health, housing, social services, transport and utilities. A participatory budget process could be pioneered, such as the very successful examples in Brazil in the 1990s.
Concretely, the Ward Committees could be given real powers, as opposed to the inaccessible District Committees. Modern communication technology could be used to aid the process of citizen empowerment; not just as observers, but as debaters and deciders.
A new party of the left in the city would be engaged in a constant dialogue with its constituency; its interactions would be two-way and not one-way. People need to be given information and ownership at every level.
It would stand up to the xenophobia, discrimination, bigotry and racism being pursued by the right. Services for all should be its watch-words; house the homeless, educate the children, feed the hungry, heal the sick, care for the disabled and elderly, no questions asked.
Such principles could be integrated into a vision for a Birmingham of the future, away from the business-led priorities of the present, with its inevitable consequence of poverty and vast inequalities.
Maybe something like this will come out of the Left Unity project on a national scale; let us work for that. But in the meantime, the new Federation can play its part locally, and in that process it will be guaranteed full support from Communities against the Cuts.