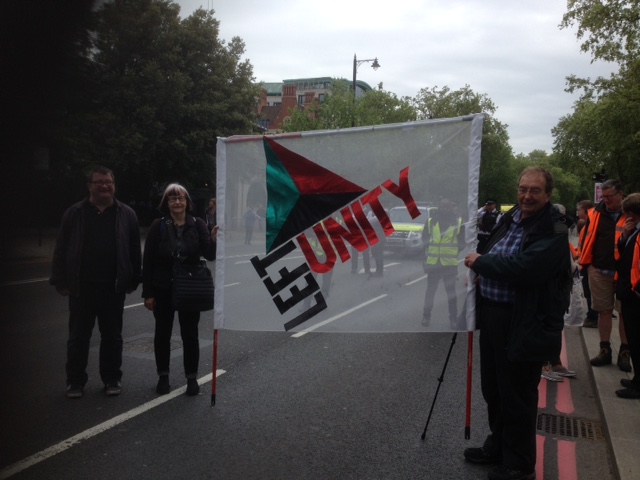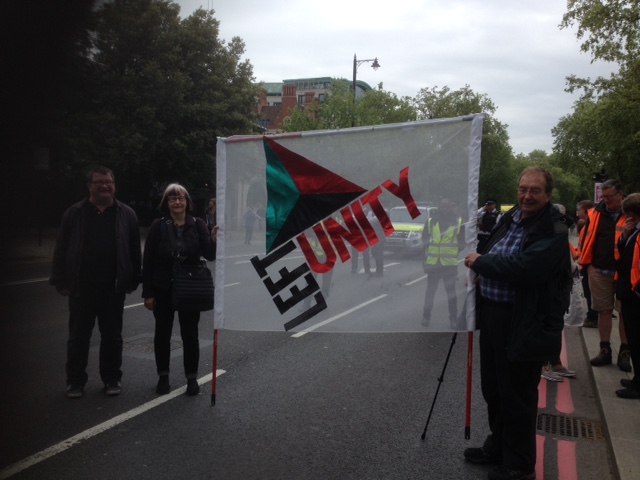 Trade union members, peace campaigners and politicians joined pensioners and families from across Britain at last Saturday's TUC demo. Workers involved in current disputes including those at restaurant chains TGI Fridays and McDonald's joined the 'New Deal for Working People' march, as well as nurses, ambulance crews, postmen, teachers, civil servants and cleaners. The big unions were prominent with their banners and placards.
TUC general secretary Frances O'Grady said  that workers have had enough of low pay, poor quality jobs and constant cuts to public services. The TUC has called for a higher minimum wage, a ban on zero-hours contracts and more funding for the NHS, education and other public services.
Jeremy Corbyn addressed the march saying that Labour will "proudly support" workers, giving them "more power at work, by strengthening their rights and freedoms to organise together to improve their lives".
Left Unity supported the march.