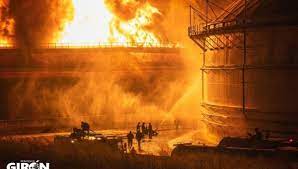 On Friday afternoon, August 5th, lightning struck one of the largest fuel depots in Cuba, the Supertanqueros de Matanzas base, leaving a trail of victims, in a human and environmental disaster.
The European Left believes that international solidarity with Cuba is important in all its expressions and calls for support for Cuba in this crisis.
The Cuban Ministry of Foreign Trade and Investment (Mincex) has announced the opening of two accounts to receive emergency donations in response to the catastrophe caused by the fires:
– In the Banco Financiero Internacional (BFI), with the number 0300 0000 0533 6242. Swift code: BFICCUHHXXX.
– The account DONACIONES-CUBA, in the International Bank of Commerce (Bicsa), with the number 0407 6100 8187 0041. Swift code: BIDCCUHHXXX.
Please support the appeal for donations.
To submit an article for the 'Discussion & Debate' section of our website please email it to info@leftunity.org