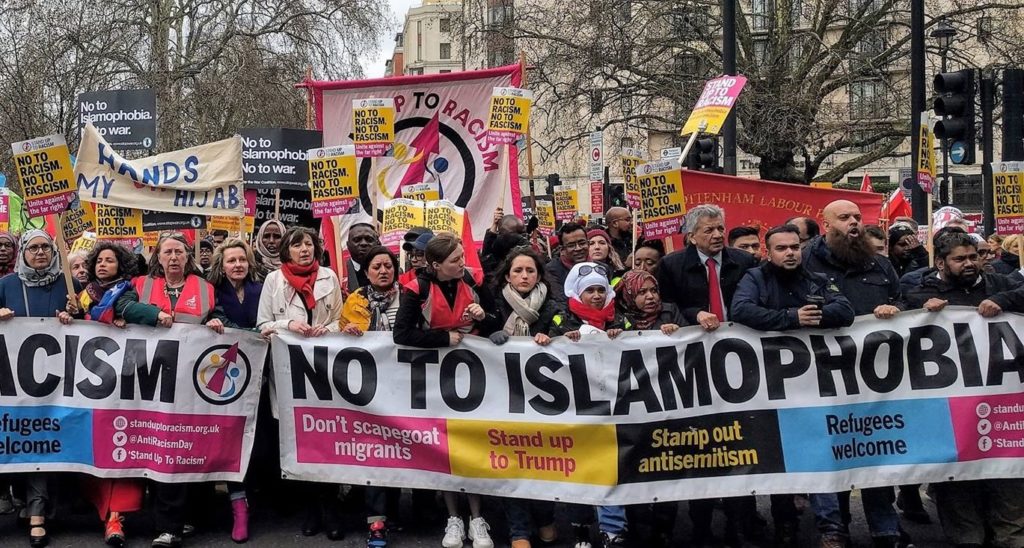 Anti-racists to protest visit by antisemitic Islamophobic Hungarian leader Viktor Orbàn: Friday 28 May, Downing Street, 10am
Supporters of Stand Up To Racism (SUTR) plan to protest outside Downing Street on Friday when Boris Johnson welcomes Hungary's far-right prime minister Viktor Orbán.
Orbàn is a known antisemite who has pushed the idea of a world Jewish conspiracy, using banker George Soros's name – a widely recognised antisemitic trope.
In 2018 Orbán ran an antisemitic election campaign based on "defending Hungary" from becoming an "immigrant nation". He said Hungary was under threat from what "George Soros' workshops have planned for us".
Orbán combines his antisemitism with racism towards Roma people and Islamophobia—referring to Muslims as "invaders" and refugees as "poison".
Anti-racists are protesting Orbán's visit and say that Hungary's far right, antisemitic and Islamophic leader is not welcome, and that no British prime minister should be welcoming Orbán. Anti-racists point to the fact that Johnson is going ahead with the meeting as reflecting the racist populism being pushed by his administration – and just as the Tory party is found in an inquiry to have a serious problem with Islamophobia.
Facebook info here