Placard and broadsheet: Stop Trump
This broadsheet covering the global threat seen by Donald Trump's appointment as US President and the rise of the extreme right. Our Stop Trump placard can be customised as shown.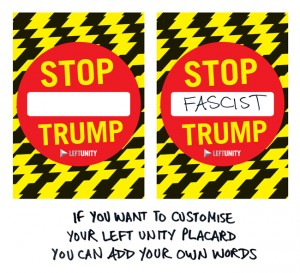 Click to view broadsheet (PDF).
Order printed copies:
Materials are free, but we ask for a donation to cover postage (suggested donation is £2 for smaller orders and £4 for larger ones). Please email office@leftunity.org with your order and mailing address.
---
Left Unity is active in movements and campaigns across the left, working to create an alternative to the main political parties.
About Left Unity Read our manifesto

Left Unity is a member of the European Left Party.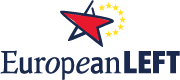 Read the European Left Manifesto
ACTIVIST CALENDAR
Events and protests from around the movement, and local Left Unity meetings.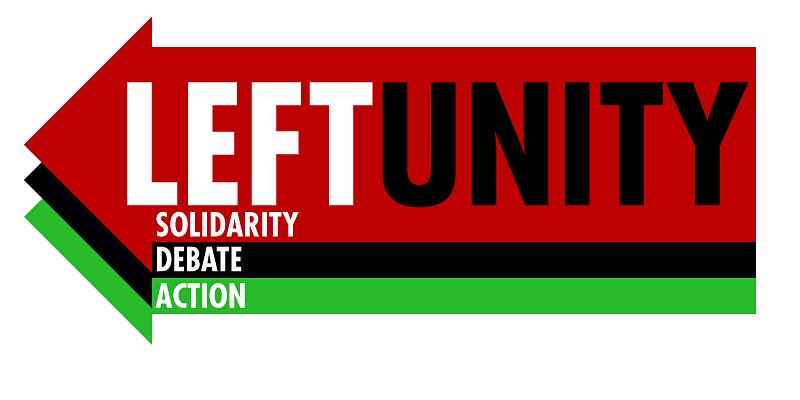 14 Nov, 11.00-16.00
Pandemic Politics and the radical left: Left Unity policy conference 2020
Our 2020 policy conference will be held online. We will be discussing resolutions and updates to our policy manifesto. All are welcome.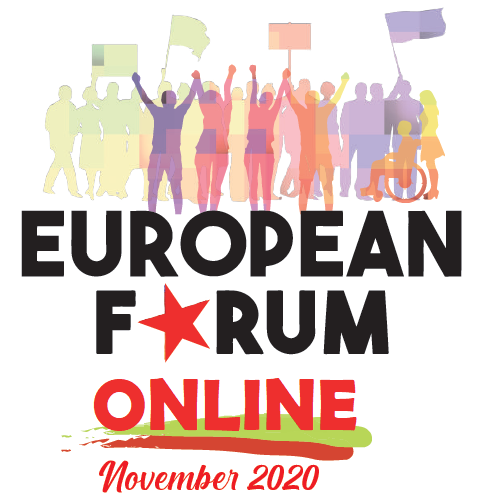 November
European Forum 2020
The space where the essential joint struggle and transformation projects in Europe are being forged. It will be held online during the whole month of November – dates TBC.
GET UPDATES
Sign up to the Left Unity email newsletter.
CAMPAIGNING MATERIALS
Get the latest Left Unity resources.